Facial Rejuvenation case # 1040
Facial rejuvenation is a common term in the cosmetic field, which does not specify a certain treatment. However, Facial rejuvenation can be achieved through a combination of different procedures. Procedures may include filler injection, Thread facelift, laser, and other treatments. The goal is to rewind the clock and resort to the client's youthful look.
facial Rejuvenation Case 1040
This case showed our facial rejuvenation protocol before and after one year. The treatments used were three silk peel microdermabrasion and thread facelift procedures.
Microdermabrasion
It is a gentle peeling procedure that resurfaces the skin through vacuum and exfoliating crystal. The silk peel offers better results by providing serum infusion for skin lightening and rejuvenation. The cost of one session is $250.
Threadlift
It is considered to be a fairly new procedure in Canada. It includes implanting the suture under the dermis layer to provide mechanical lifting. However, the main purpose of using this procedure is for lower-face correction. The cost varies according to the number and the type of threads.
Result of the facial rejuvenation
It is apparent that after one year of follow-up, the client's face is radiant, more youthful, and significantly lifted.
Albany Cosmetic Facial Rejuvenation Team
This work was a team contribution of Dr. Kamal Alhallak (Ph.D. in Pharmacy), R.N. Dima Omran, Dr. Salem Tomi (M.D.), and Cosmetic.
Tech Darian Holtby.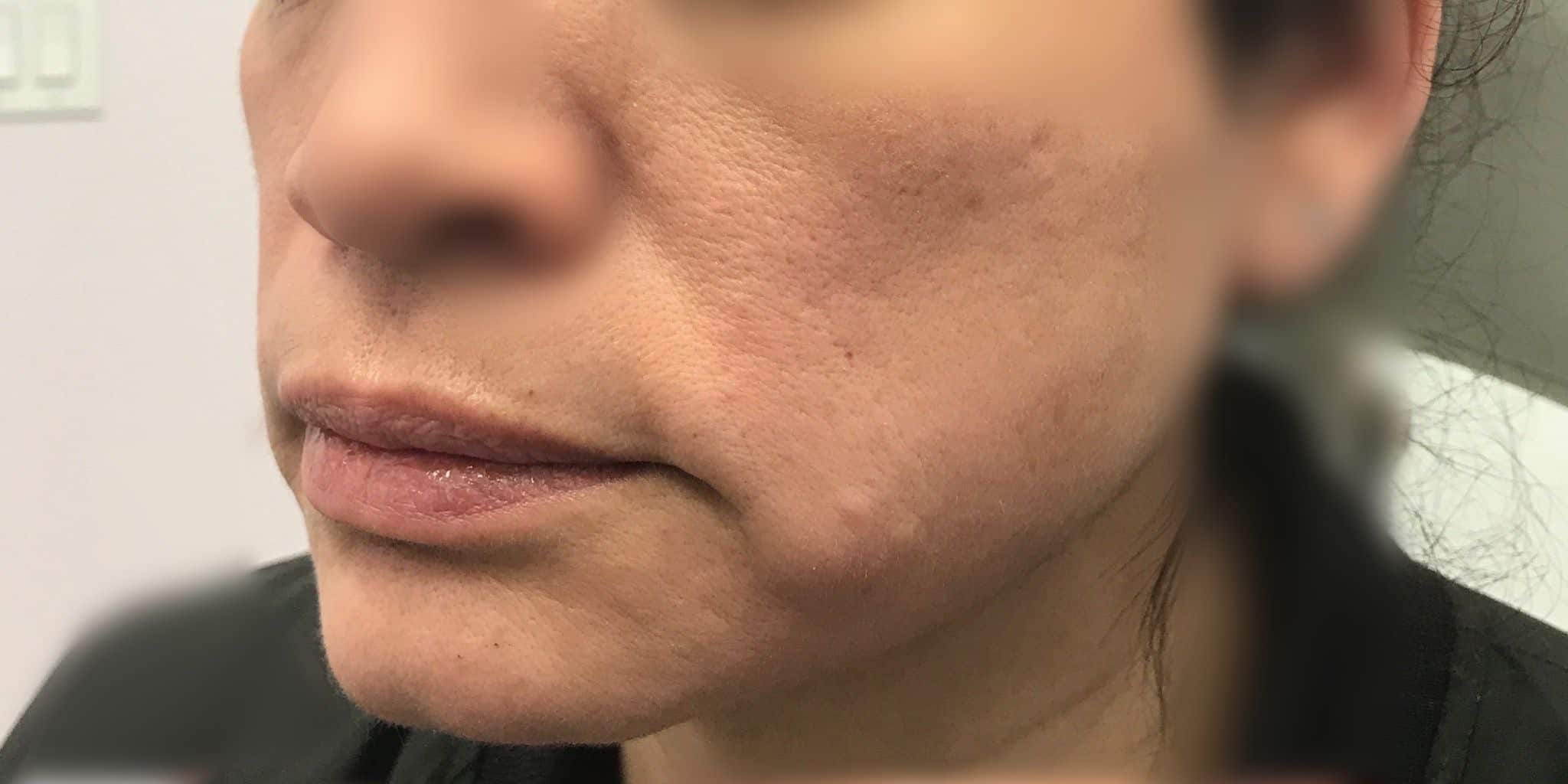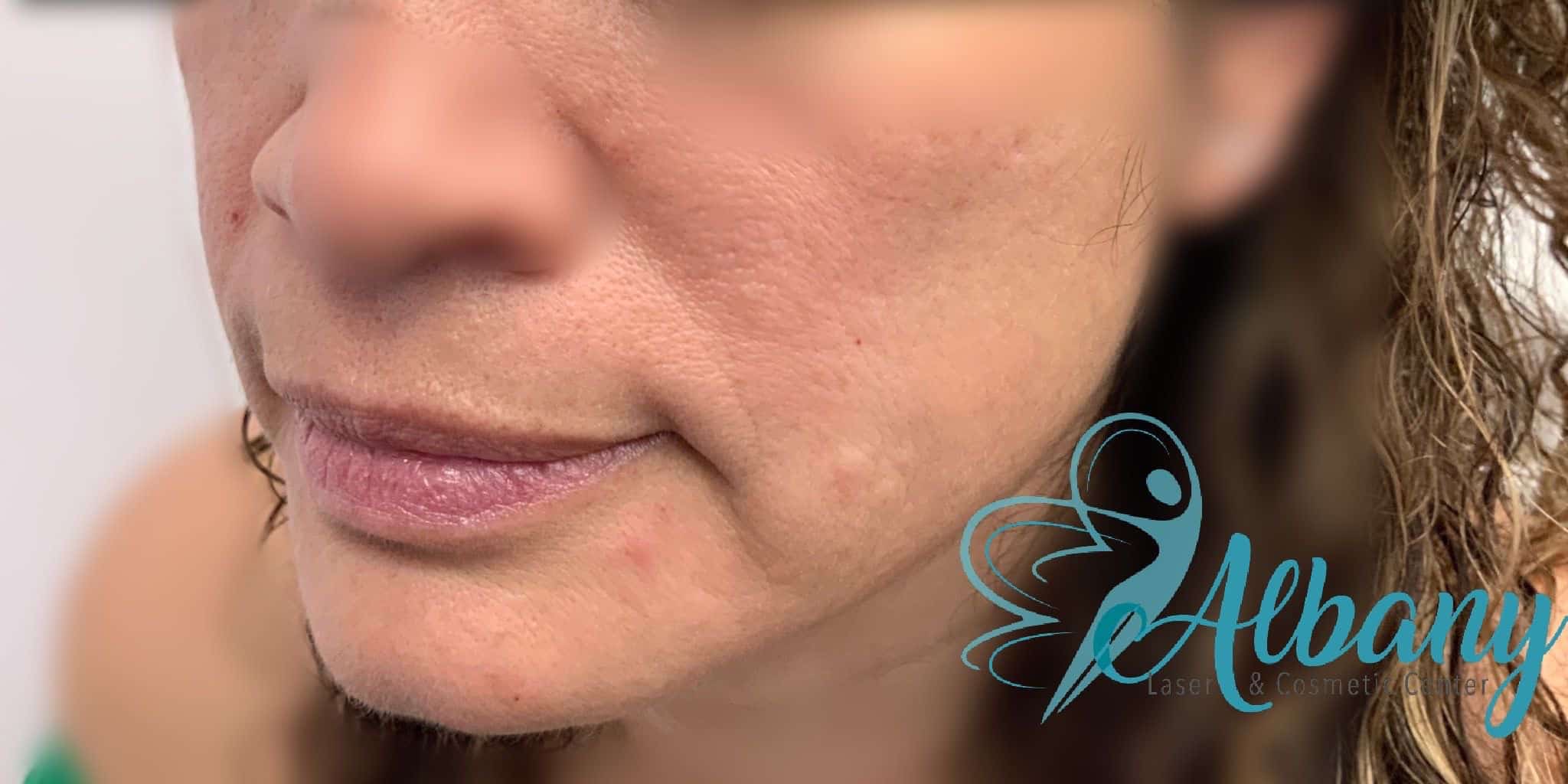 What is a liquid Facial Rejuvenation?
A liquid Facial Rejuvenation entails many injections of dermal fillers, which are substances that restore facial volume and impart a young aspect to the face. "The ultimate goal is to plump up the skin." "An advantage of this procedure is that it frequently take just a single session."
Before the procedure begins, your doctor will numb the area using a local anesthetic. Each injection is only a few minutes long and can be utilized in various locations, including temples. Immediately beneath the lower eyelid, Flabby cheeks; between the nose and lips are the nasolabial folds, often known as marionette lines. Creases cause jowls next to the mouth.
The amount of filler utilized by the surgeon and your geographic area determine the price of a Facial Rejuvenation. "Price differences exist between Edmonton and Baltimore," Dr. Alhallak notes.
Dermal Fillers Forms
Today, when receiving a liquid Facial Rejuvenation, you can choose from various injections. Due to the short duration of fillers, you will require repeated injections to maintain your results.
Among the most often used fillers are the following:
Hyaluronic acid: is the most often used filler. The effects last around eight months and are completely reversible. However, if you are dissatisfied with your appearance, surgeons can inject a chemical to dissolve the hyaluronic acid.
Calcium hydroxyapatite: These irreversible filters disintegrate for 12 to 16 months.
Poly-L-lactic acid: This filler promotes collagen synthesis and can last up to 24 months. The effects take time to manifest, and each session requires three to four shots.
Collagen or lipids: Injectable collagen and fat fillers, frequently referred to as soft tissue augmentation, are a temporary treatment option for wrinkles and scars. This filler kind entails using fat grafts taken from the patient's body. Soft tissue augmentation treatments normally last three to twelve months.
The platelet-rich plasma produced from the patient's tissue is one of the potential novel treatments. Plasma is then injected back into the patient's face by the practitioner. Plasma contains platelets and growth factors that may aid collagen production. This, however, is not confirmed.
"The disadvantage is that its longevity is unknown," Dr. Alhallak notes. "We don't know if it'll last six months or six years."