An Advanced Medical Spa
In Edmonton
Selecting the right medical spa in Edmonton can make a world of difference in your cosmetic journey. We know that deciding to have a cosmetic procedure is a significant choice. We are here to assist you at every stage.
Here are some essential factors to consider when choosing medical spa treatments:
Reputation: Research different medical spas, read client reviews, and seek recommendations from trusted sources.
Qualified Staff: Ensure the spa's staff members are highly qualified and experienced in their respective fields.
Treatment Quality: Assess the quality of treatments offered and whether they align with your specific needs and goals.
Safety and Cleanliness: Prioritize spas that maintain the highest standards of safety and cleanliness.
Atmosphere: Pay attention to the overall atmosphere and ambiance of the spa, as it contributes to your overall experience.
Before And After Pictures
Browse Through some of Albany Amazing Before & After Photos In Edmonton!
Choosing Albany Cosmetic and Laser Centre
At Albany Cosmetic and Laser Centre, we put patient safety and satisfaction first. Therefore, we deliver top-notch aesthetic treatments that med spas offer. Moreover, our team has the passion to help you reach your goals. The team consists of experts and highly skilled injectors like R.N. Dima Omran, Dr. Salem Tomi, M.D., and Dr. Kamal Alhallak, Ph.D. in Pharmacy
Discover our many non-invasive treatments and skin rejuvenation services, like Botox, skincare treatments, lip fillers, lasers, and more.
Our commitment to safety and precision ensures you receive natural-looking results that boost your confidence.
Discover the comprehensive range of services we offer, tailored to meet your unique needs.
Our expert team, led by renowned professionals, guarantees personalized care and natural-looking results. We specialize in various treatments, including:
Beauty Membership
Join the Beauty Revolution Today!
Personalized Aesthetic and Cosmetic Treatments
We provide a range of cosmetic injections and laser treatments. These include Botox, lip fillers, facelifts, laser hair removal, chemical peels, hair loss treatment, vampire facials, Fraxel laser, HydraFacial, Fotona Laser, CoolSculpting, and body contouring.
We provide advanced treatments for urinary incontinence and vaginal laxity at our women's health center in Edmonton. Led by Dr. Abdulhafid and R.N. Dima Omran.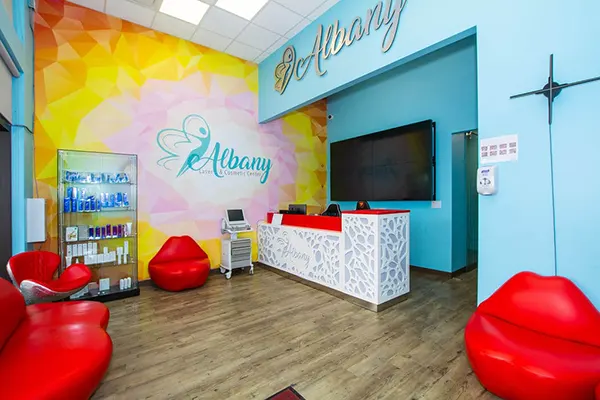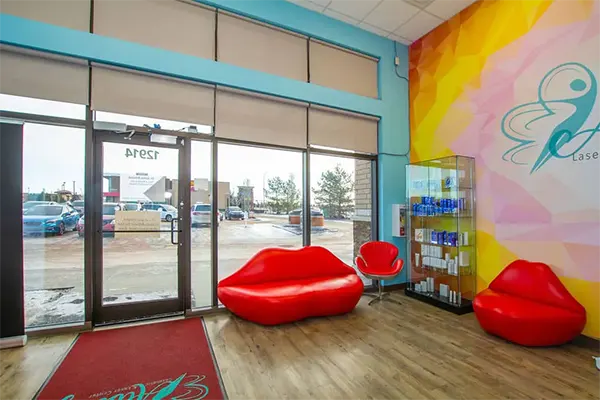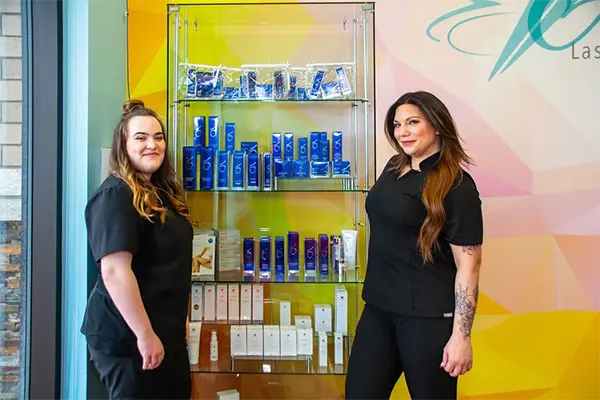 Looking for the Ultimate Medispa to Rejuvenate Your Beauty?
Choose Albany Cosmetic and Medical Spa in Edmonton. Our commitment to excellence sets us apart, blending advanced technology, highly trained professionals, and personalized care in a comfortable, serene environment.
With services like CoolSculpting and laser treatments, we're dedicated to helping you look your best. Our team takes pride in delivering exceptional results, ensuring every visit leaves you feeling refreshed, revitalized, and simply stunning.
Your wellness journey deserves the best, and that's what we thrive to deliver every time. Choose us and experience the remarkable fusion of science, luxury, and personal attention.
Frequently Asked Questions
We offer free consultations to assist you in making the best choice for your requirements. To ensure our consultant has enough time for each customer, we require a refundable deposit when you confirm your appointment. Rest assured, this deposit will be fully refunded after the consultation is completed.