Rhinoplasty with fillers
The non-surgical rhinoplasty is a procedure that we offer in the clinic setting. It does not offer a permanent solution. However, it has several advantages: affordability, instant results, and short downtime.
Non-surgical Rhinoplasty
An Asian descendent client came in with concern about the shape of the nasal septum. After consultation with Dr. Kamal Alhallak (Ph.D.) and R.N. Dima Omran, we decided that the client is a good candidate for the Non-surgical Rhinoplasty procedure. The staff took a full medical history and before and after pictures.
Procedure
We used a chiller to make the procedure more comfortable. A full syringe of Juvederm Volbella. We injected using a 25g TSK cannula. The entry points for the cannula were chosen with the help of Accuvien to minimize any bruising.
Results of Non-surgical nose job
These before and after pictures were taken one month after the procedure. it shows full recovery without complication and significant improvement of the nose shape at the nasal septum level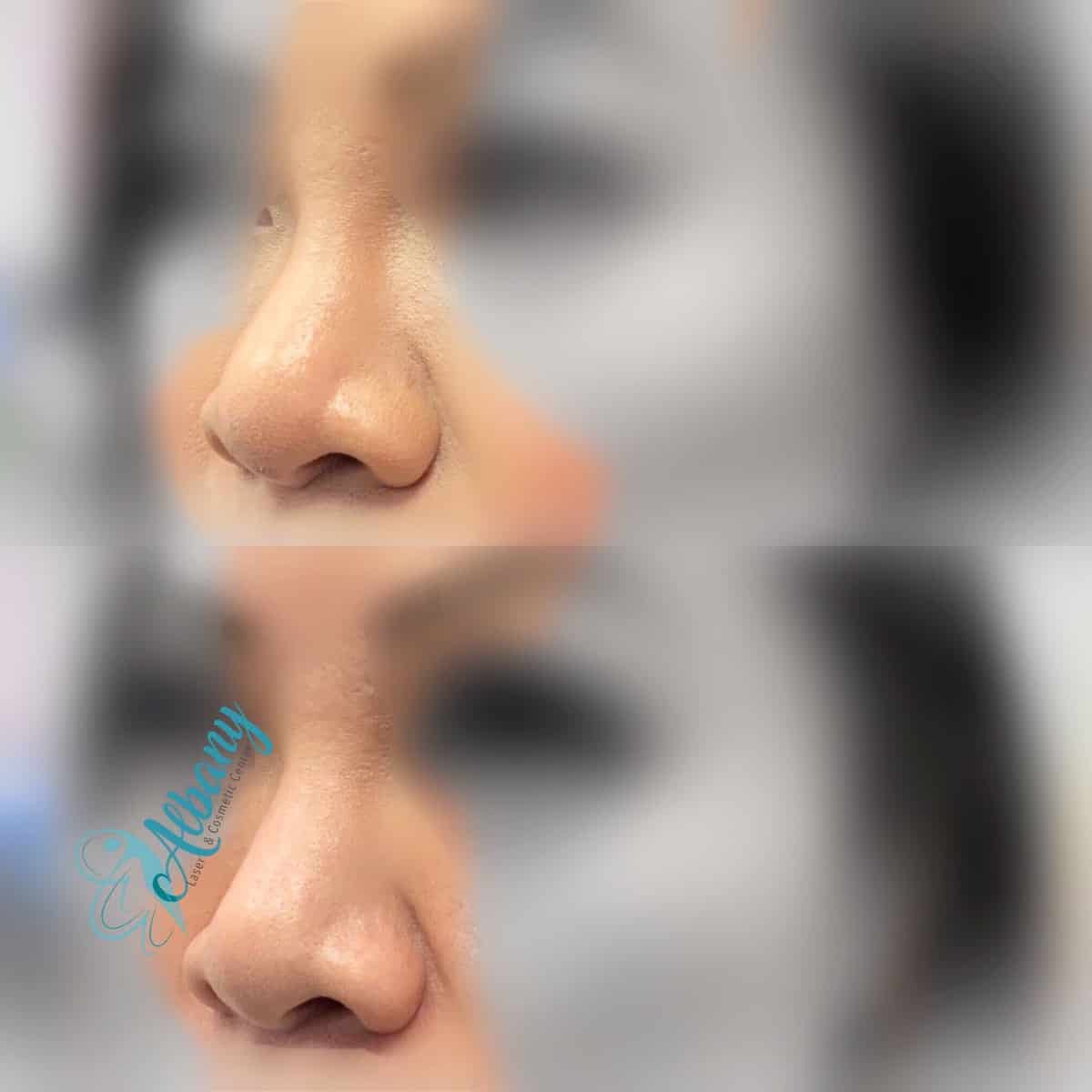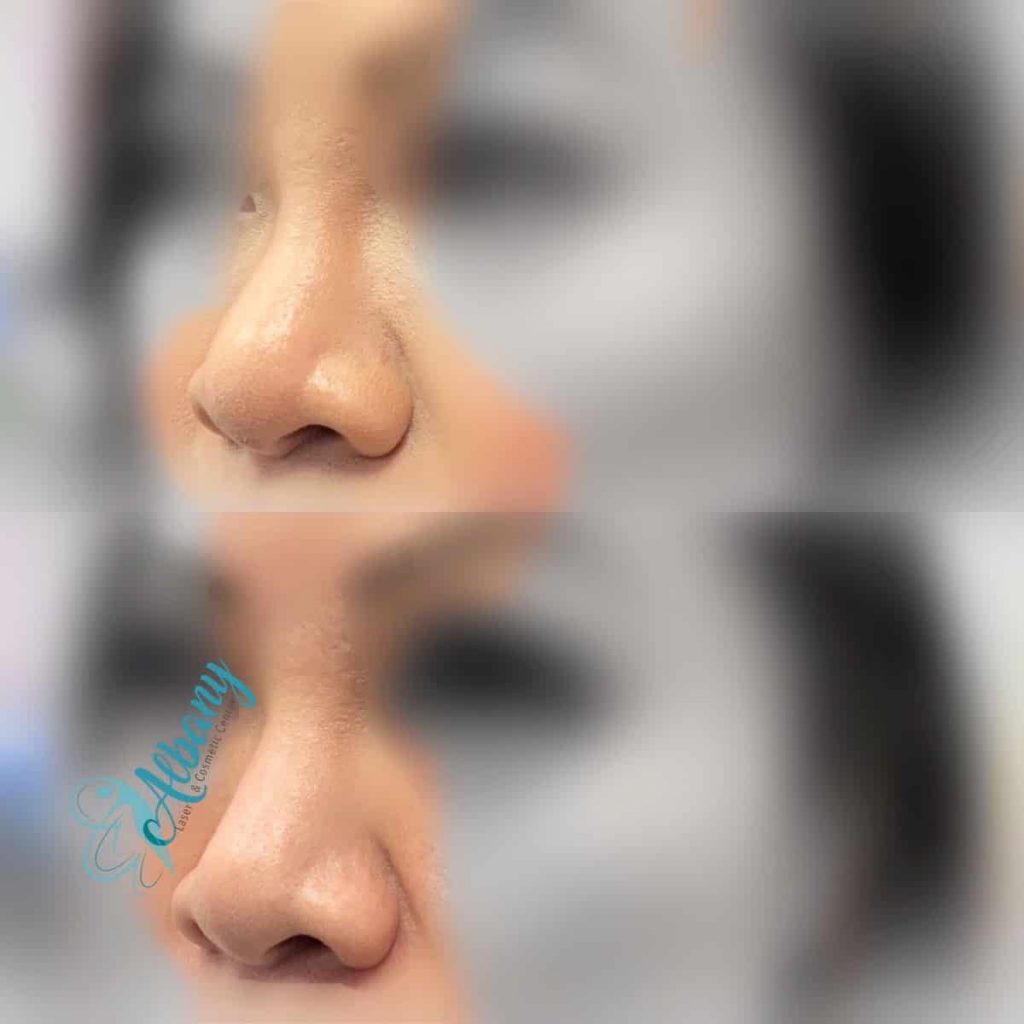 Teamwork for better results
M.D. Dr. Salem Tomi, Dr. Kamal Alhallak (Ph.D. in Pharmacy), and R.N. Dima Omran