Dermal Fillers and Thread Lifts: A Non-Surgical Facelift In Edmonton
If you are looking for a non-surgical facelift, thread lifts and dermal fillers may be the answer for you. Dermal fillers offer an instant lift to the face, while thread lift uses literal threads to tighten and lift areas of the face and neck. Both treatments have little to no downtime, making them a popular choice for those who want to achieve beautiful, youthful results without surgery.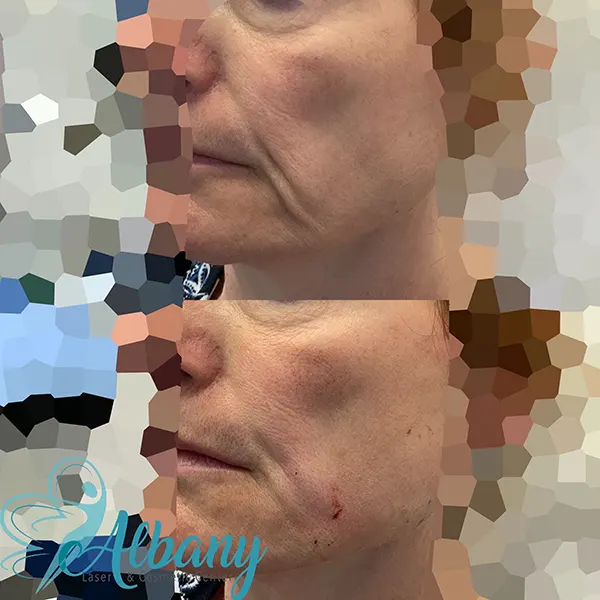 The non-surgical facelift offers several advantages over traditional facelifts. First, there is no need for general anesthesia or sedation, which means that we perform the procedure in a much shorter time frame. Second, thread lift and dermal fillers can be used to target specific areas of the face, such as the cheeks, jawline, or under-eye area. This allows patients to get the results without the long downtime of the surgical procedure.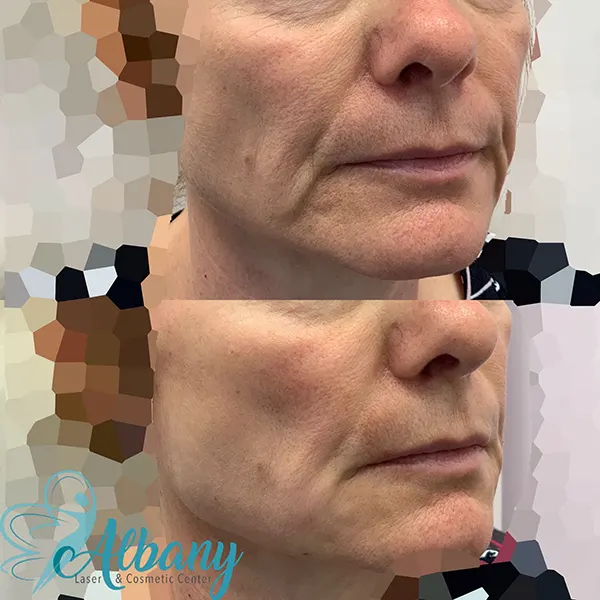 The combination of dermal fillers and threads can provide patients with long-lasting results
Thread lift can last up to two years, while dermal fillers typically last between six and twelve months. This means that patients can enjoy beautiful, youthful results for a longer period of time.
PDO threads come in different types depending on the purpose of the treatment. There are thread types that lift, and there are thread types that support areas that have lost volume. We determine The type of thread according to your aesthetic goals. The most used one is the cog thread, which has tiny barbs that help to lift and support the skin.
Threads might have several advantages over dermal fillers, such as a longer-lasting result, but there are also some disadvantages. One of the main disadvantages is that threads can sometimes cause bruising and swelling. Threads can also be visible under the skin, which might not be the look you are going for.
Overall, dermal fillers and thread lift offer patients a new way of achieving beautiful, youthful results without downtime. We did not use any botox in this case.
Contact Albany Laser & Cosmetic Spa in Edmonton today to schedule a consultation if you are interested in learning more about thread lift or dermal fillers. Our team of expert injectors will work with you to develop a treatment plan that meets your individual needs and goals. We look forward to helping.
Method and material
We used 4 COG PDO threads along the jawlines and one syringe of fillers. The procedure took 45 min, and the cost was $1800