Silhouette And PDO Thread Lift Edmonton
Looking for a quick lift without surgery? You're in the right place! At Albany Cosmetic and Laser Centre in Edmonton, we offer Silhouette and PDO Thread Lifts. These treatments give your face a fresh, younger look by lifting and tightening the skin. No long waits, no big surgeries. Just a simple procedure with great results. Ready for that boost? Join us and see the change for yourself!
Navigate the Treatment Details
Thread lift Results: Check Out These Before And After Snaps!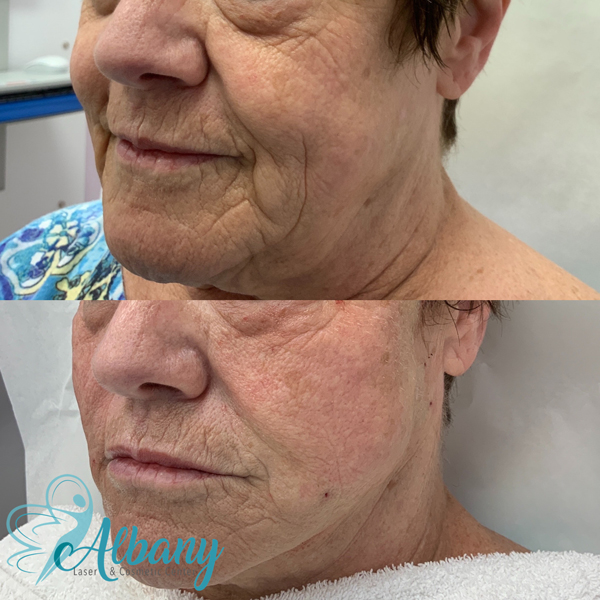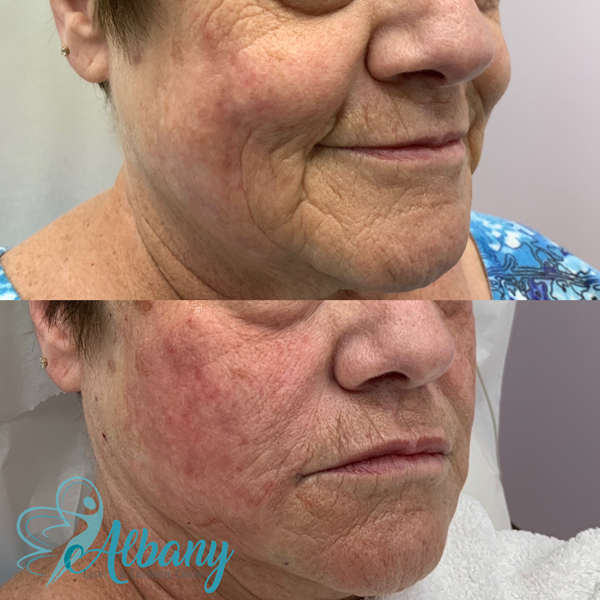 Want to see the chnage after a thread facelift in action? Dive into our before and after gallery! Each image shows the genuine, natural-looking results achieved at our clinic. From subtle lifts to more defined contours, witness the impressive difference a single procedure can make. The photos not only speak to the efficacy of the treatment but also highlight the skilled artistry of our practitioners at Albany Cosmetic and Laser Centre. If you've been contemplating a thread lift, these snaps might just be the nudge you need!
Real Client Reviews and Testimonials
I had an excellent experience with Albany Centre for lip fillers. Moreover, the team was so welcoming, and the results were just what I wanted. My lips look natural but bigger and with a heart in the middle!
I recently had Botox treatment at Albany Clinic for my frown. I'm really happy with the results. Moreofer, the staff was friendly and professional, making me feel at ease throughout the procedure. They use freezing cream and leave it long enough to work. So I highly recommed them!
I'm very happy with the results of the laser hair removal at Albany Centre. The procedure was quick and comfortable. I did not feel rushed, and provided me with many towels to change. So, I recommend them to anyone.
Witness the Difference That Our Cosmetic Treatment Made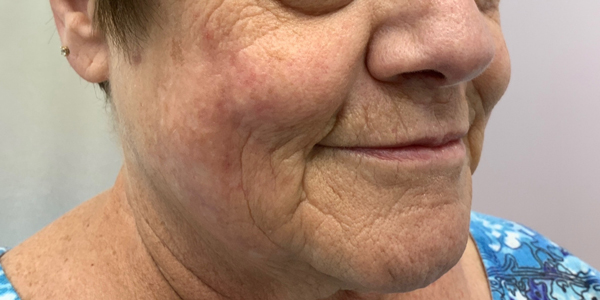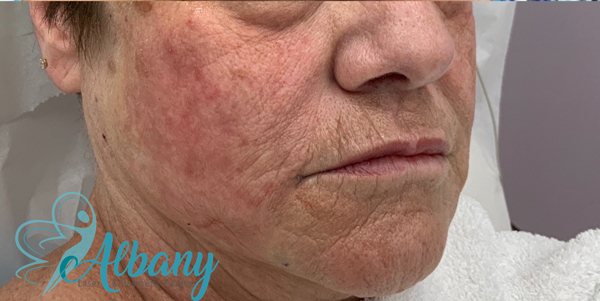 Move the slider to see the difference after the treatment. 
Thread Lift in Action: Watch Our Edmonton Clinic Video!
Ever wondered what a thread lift procedure looks like in real-time? We've got you covered! Dive into our exclusive video to witness firsthand the artistry and precision our experts at our Edmonton clinic bring to every Silhouette and PDO Thread procedure. Whether you're just curious or considering the treatment for yourself, our video gives a clear view of what to expect. Experience the transformation and see why so many are raving about this innovative approach to facial rejuvenation.
Age has a sneaky way of leaving its mark, especially on our skin. Over time, we all notice a little sag here or a wrinkle there. But did you know it's not just those who are aging that notice these changes? Many young folks are turning to treatments like these, not just to combat the early signs of aging, but also to sculpt and define features like the jawline. It's all about enhancing natural beauty, no matter your age. Whether you're looking to turn back the clock or just refine your look, this treatment might be the boost you've been searching for.
How Does a Thread Facelift Work?
Think of a thread facelift like a subtle magic trick for your face. Tiny threads, made of safe and dissolvable materials, are carefully inserted under the skin using a thin needle. Once they're in place, these threads are gently pulled to lift and tighten sagging skin. The real magic happens over time: as the threads dissolve, they stimulate your skin to produce more collagen, a protein that makes skin look firm and youthful. The result? A naturally refreshed look with tighter, more lifted skin. Whether it's a sagging cheek or a less-defined jawline, the thread facelift tackles these concerns without any major surgery
PDO Threads Vs. Silhouette Soft Lift Edmonton
The main difference between the two types of threads lies in the polymer insdie them. PDO Threads contain Polydioxanone, while Silhouette Soft Lift has Polylactic Acid. Both threads dissolve gradually and offer distinct advantages. Therefore, we will consider your needs, preferences, and the areas you want to treat when choosing between them.
Thread Lift vs. Other Cosmetic Procedures
This offers a distinct set of benefits when pitted against other cosmetic injections. While fillers and Botox mainly address wrinkles by filling or paralyzing underlying muscles, barbed threads physically lifts the sagging skin, giving immediate and noticeable results. Not only does it provide a natural, youthful tightness, but it also stimulates collagen production, extending the benefits long after the procedure. Unlike some treatments that may require regular maintenance, the effects of a thread facelift endure, granting a long-term rejuvenation. This technique ensures that you achieve a rejuvenated look without appearing "overdone" or drastically different. It's a unique blend of subtlety and effectiveness in the realm of facial cosmetic treatments.
Choosing The Best Thread Facelift Clinic In Edmonton
Selecting the right clinic for aesthetic procedures is crucial for achieving desired results and ensuring safety. When considering a place that harmoniously blends expertise with innovation, Albany Cosmetic and Laser Centre stands out. With a reputation built on years of exemplary service, our center offers a blend of advanced technology and skilled practitioners dedicated to enhancing your beauty. Our team constantly updates their skills, ensuring they're always at the forefront of the latest techniques and treatments. Furthermore, our commitment to individualized care ensures that every client receives a tailored approach, meeting their unique needs and desires. Choose Albany Cosmetic and Laser Centre, where precision meets passion and where you, the client, are always at the heart of everything we do!
Secure Your Spot: Book Today
Schedule a consultation with us and get tailored advice for your unique needs. Whether it's via chat, text, email, or a call, we're just a click away. Dive into a beauty transformation with our experts. Book now and begin your rejuvenation journey today.
Cost Of Thead Lift And Avialable Packages
We present specialized packages to cater to varied needs: the Silver Package combines 4 threads and one syringe of filler for $1500, the Gold Package offers 8 threads and one syringe of filler for $2600, and the Diamond Package includes 12 threads and two syringes of fillers for $3600.
Frequently Asked Questions