Botox Injections at Albany Cosmetic and Laser Centre
Albany Cosmetic and Laser Centre is Edmonton's premier destination for Botox injections. Our trained professionals use advanced techniques to deliver treatments tailored to specific aesthetic needs, resulting in a more youthful and rejuvenated appearance.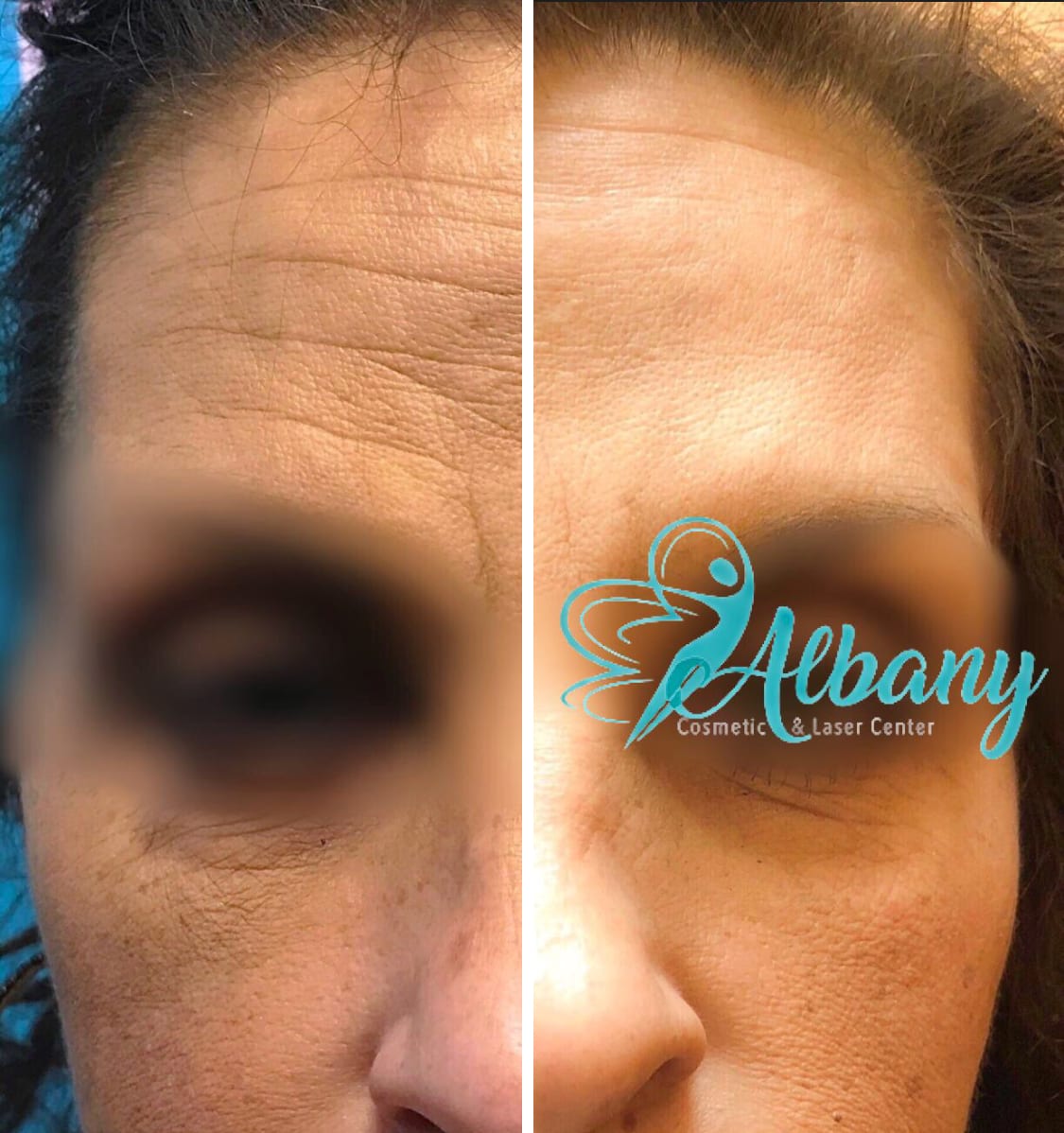 $100 – $600
12914 167 Ave.
,
Edmonton
,
AB
,
T6V1J6
(587) 520-2835
Frown Lines
Botox can effectively treat frown lines, giving the face a more relaxed and pleasant appearance by targeting the muscles that cause these wrinkles.
Forehead Lines
Forehead lines result from frequent muscle contractions. Botox injections relax these muscles, smoothing out the lines and rejuvenating the forehead.
Crows Feet
Crow's feet or laugh lines around the eyes can be minimized using Botox, resulting in a fresher, more youthful look.
Masseter Hypertrophy
Botox injections can reduce the size of an enlarged masseter muscle, softening the jawline and providing a face slimming and more feminine facial contour.
Lip Flip
The 'lip flip' is a procedure where Botox is used to slightly roll the lip outward, creating the illusion of a fuller upper lip.
Gummy Smile
A gummy smile is when a significant portion of the gum is visible upon smiling. Botox can treat this condition by relaxing the muscles responsible for the upper lip elevation, resulting in less gum exposure.