Lip Augmentation case # 1022
Lip augmentation, statistically, is the third most frequent cosmetic procedure after Botox Cosmetics and Laser hair removal. The procedure includes implementing HA fillers such as Juvederm and Restylane, Juvederm, or Revenesse.
The procedure of lip augmentation
After a full consultation with the client, we discuss the benefits and risks of the cosmetic procedure. Moreover, we review the medical history and possible contraindication and provide full after-care instruction. We review the consent forms with the patient and get them signed by the client. The pain is alleviated by either a 2% lidocaine application or using cold air chiller. According to the filler thickness, the cosmetic injector implements the fillers using a 30-32G needle.
Lip augmentation Case 1022
A client in her twenties, who received lip fillers previously, approached us for better anatomical definition and volume in the upper and lower lips. The fillers are injected into the vermilion border, philtrum column, and lip pillows. After that, Arnica cream and polyprotein is applied with cold massage on the injection points
Results of lip augmentation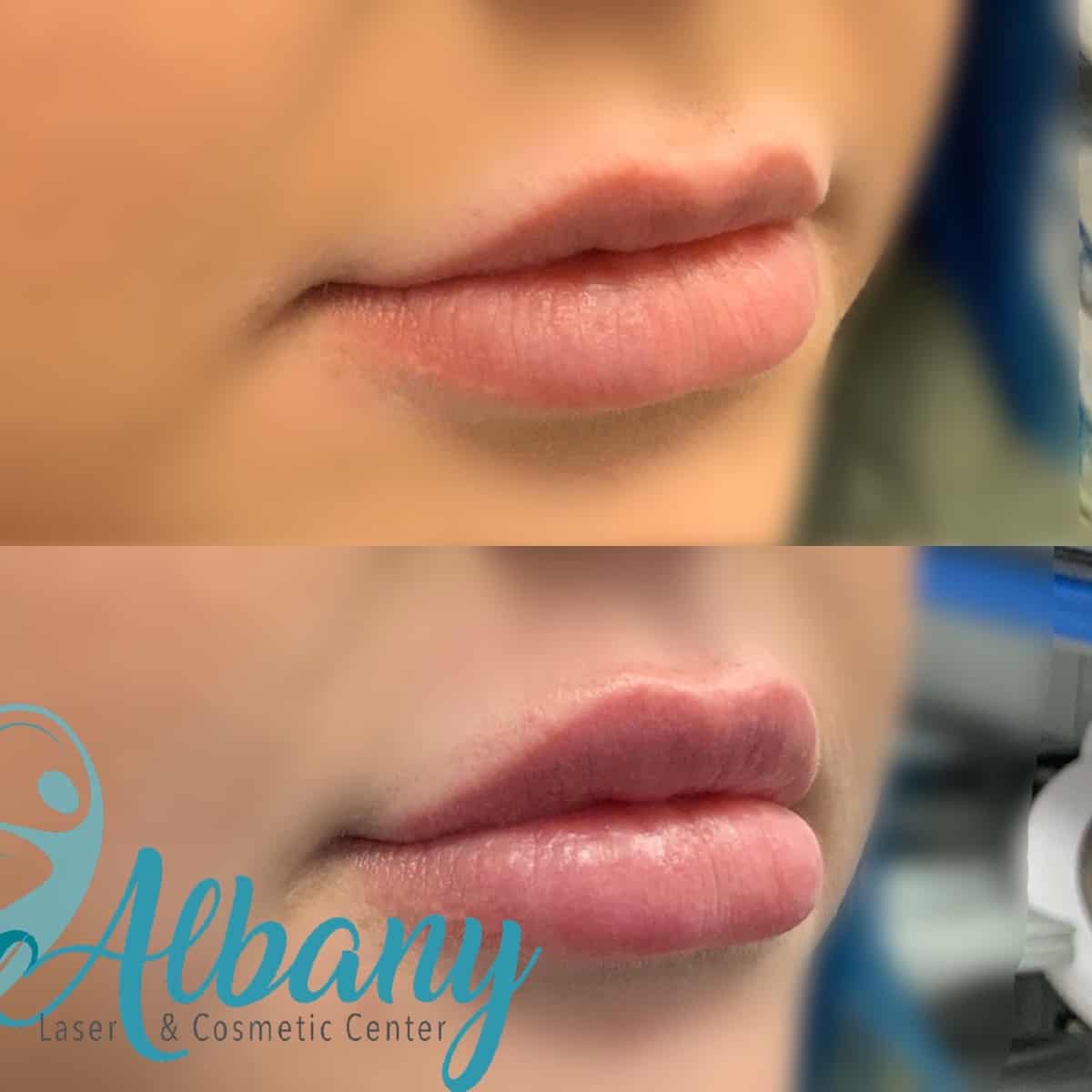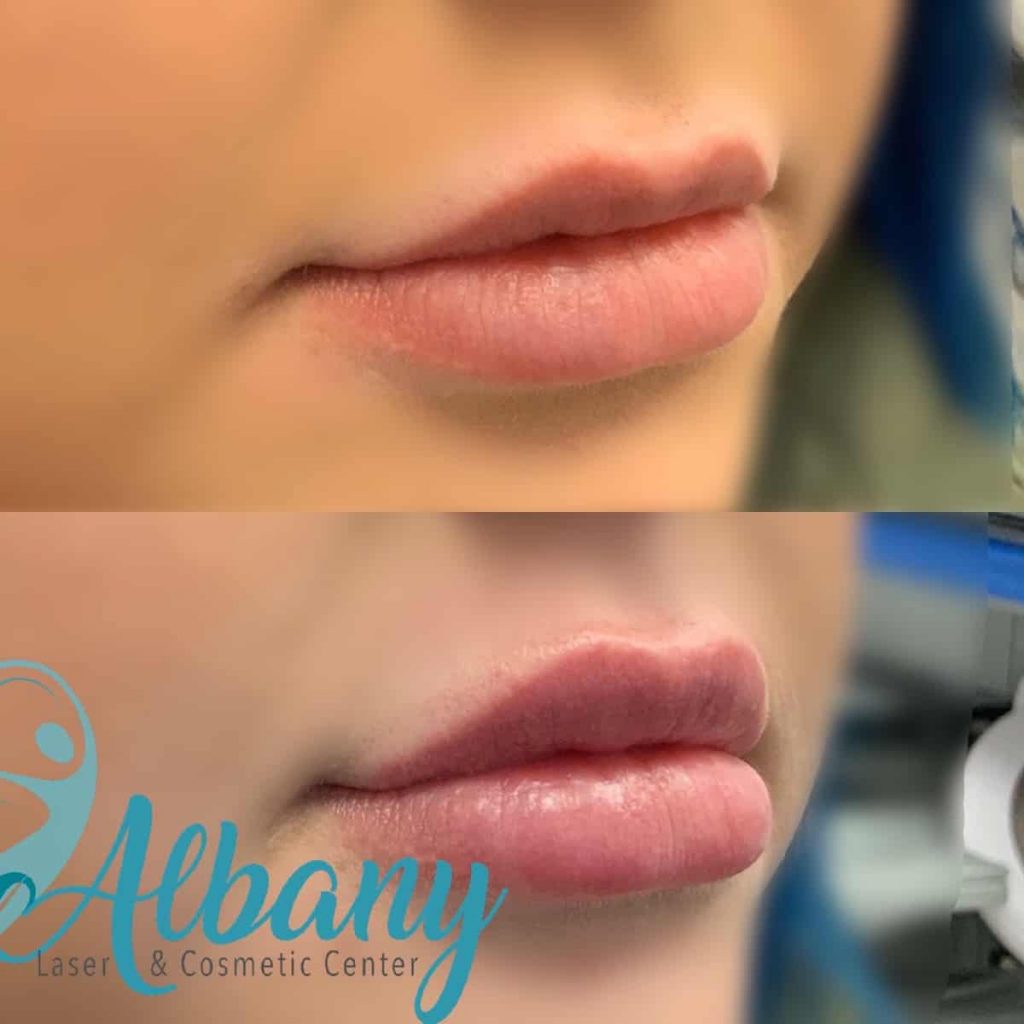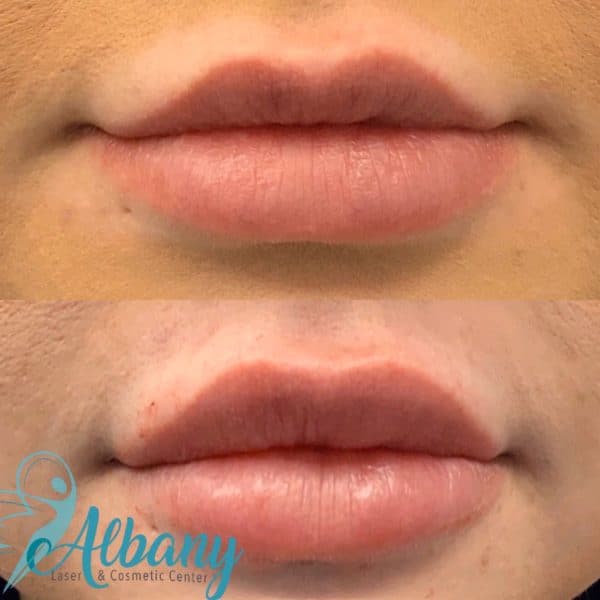 Adverse events
bruising, swelling, and inflammation for 72 hours after injection
Cost of lip augmentation with filler
The procedure cost between 500-1000 according to the clients' needs and expectation