The most important part of getting sexy lips after the filler procedure is not the type of the fillers but the injector. Each injector has his/her own different way of injection filler to enhance a specific part of the lips. Understanding the lips anatomy gives the injector a clear advantage in having results using a smaller amount of filler.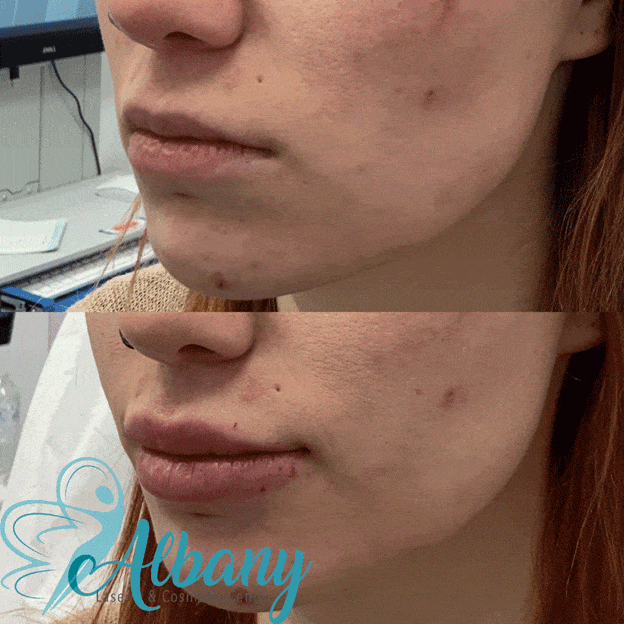 If the client does not like to look done, we usually enhance the vermilion borders, the cupid bow, the philtrum, and increase the volume of the lips pillow. it is important to keep the golden ratio of 1:1.6 between the lower and upper lips
If you have any questions, please contact us directly (587) 520-2835 or by email info@albanycosemtic and laser center.
Dr. Alhallak is a pharmacist with Ph.D. in pharmacy and pharmaceutical sciences, he is licensed to inject filler and botox and has a long carrier in the industry. He has one of the best satisfaction rates in Alberta.
Other services that we provide the Fraxel laser, pigmentation removal, wrinkle treatment, under eyes correction, PRP for hair loss, vampire facelift, skin whitening, Laser hair removal, body shaping, fat reduction, tattoo removal, skin rejuvenation, skin resurfacing, microdermabrasion and much more.
Our laser technicians are highly trained and our laser machines are the best laser machine in the industry. We are not affiliated with any company but we pick and choose the best machine from each manufacturer. All our staff are covered with full insurance for any adverse effect
results showed on our website vary from patient to patient. We cannot guarantee any results