Platelet-Rich Plasma PRP Edmonton For Hair and Skin
Are you interested in enhancing your beauty and well-being naturally? We offer safe and non-invasive Platelet-Rich Plasma (PRP) Edmonton treatments for skin and hair renewal in Edmonton. With This natural treatment, you can improve skin texture, reduce fine lines, and promote hair growth. To understand how plasma enhances cell growth, its benefits, costs, aftercare, and expected results, continue reading.
Navigate the Treatment Details
PRP Results: Check Out These Before And After Snaps!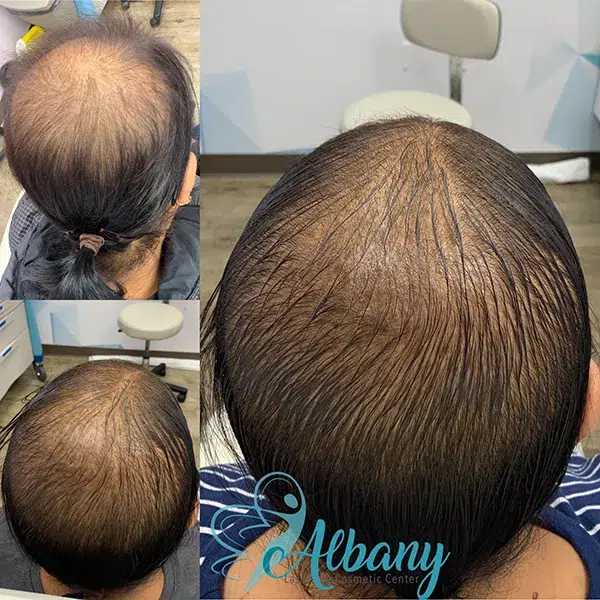 At Albany Cosmetic and Laser Centre, we believe in the power of visible results. Our patients have experienced firsthand the remarkable results that we can bring about. From reviving hair growth to rejuvenating skin, the effects of prp are both visible and tangible.Browse our before-and-after gallery to see real examples of the outcomes of Platelet-Rich Plasma Edmonton. Witness the facial rejuvenation, reduction of fine lines, improvement in skin texture, and the vibrant, youthful glow returning to the skin. Moreover, the turning of thinning hair areas into a fuller, denser mane. These images are testaments to our commitment to excellence and the effective, personalized care we deliver to every patient.
Real Client Reviews and Testimonials
I had an excellent experience with Albany Centre for lip fillers. Moreover, the team was so welcoming, and the results were just what I wanted. My lips look natural but bigger and with a heart in the middle!
I recently had Botox treatment at Albany Clinic for my frown. I'm really happy with the results. Moreofer, the staff was friendly and professional, making me feel at ease throughout the procedure. They use freezing cream and leave it long enough to work. So I highly recommed them!
I'm very happy with the results of the laser hair removal at Albany Centre. The procedure was quick and comfortable. I did not feel rushed, and provided me with many towels to change. So, I recommend them to anyone.
Witness the Difference That Our Cosmetic Treatment Made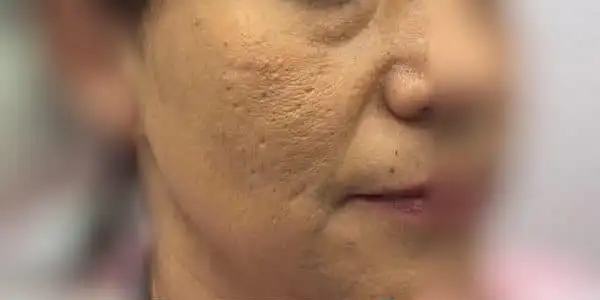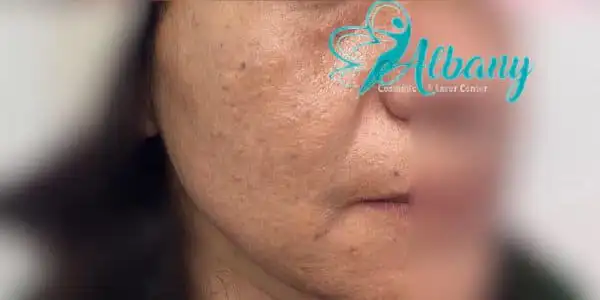 Move the slider to see the difference after the treatment. 
Watch A Video Showing PRP Preparation And Injection At Our Clinic In Edmonton
Words can't fully explain the treatment experience, so we want you to witness the Platelet-Rich Plasma Edmonton treatment procedure firsthand. We made a video showing the treatment process at Albany Cosmetic and Laser Centre in Edmonton. It's detailed and comprehensive. The video showcases the careful extraction of blood and the subsequent process of centrifugation to extract Platelet-Rich Plasma. Moreover, it shows the application of the Plasma into the targeted treatment area.Please bear in mind that the video content is intended to provide a general idea about the procedure. Individual experiences can vary based on personal circumstances, and the exact procedure may differ slightly based on the treatment area. Watch this video to understand what to expect during your plasma treatment session at Albany Cosmetic and Laser Centre.
Understanding PRP Edmonton for Hair and Skin Rejuvenation
Platelet-Rich Plasma Edmonton therapy is a new treatment that uses your own plasma to make hair grow and refresh the skin. It's a safe and natural way to unlock your inherent healing potential and restore your youthful glow. The therapy requires drawing a blood sample from your arm and then spinning it in a centrifuge. This will help to separate the platelets from Red blood cells. We then inject the concentrated plasma back into your scalp or skin. Rich in growth factors, Platelet-Rich Plasma stimulates regeneration and repair, effectively treating hair loss and enhancing skin appearance. Moreover, this procedure has medical applications such as wound healing and joint pain.
Benefits of PRP Edmonton Treatment for Hair and Skin
Platelet-rich plasma offers a host of benefits, including reducing hair thinning, promoting hair growth, improving skin texture and tone, reducing fine lines and wrinkles, and enhancing overall skin health. It's a natural approach to aesthetic enhancement, devoid of the potential side effects associated with surgical procedures or synthetic products. Moreover, we combine this treatment with Microneedling and ablative laser to improve the healing process and produce better results.
How Does PRP Differ from Popular Treatments Like Botox and Fillers?
This treatment is unique because it uses your own blood to stimulate natural healing and rejuvenation in the skin. This promotes collagen production and can improve the skin's texture and elasticity over time. On the other hand, Botox works by temporarily relaxing facial muscles to reduce the appearance of fine lines and wrinkles. It targets specific areas where muscle movement causes skin creases. Fillers, like Juvederm or Restylane, are substances injected to add volume or plump specific areas like the lips or cheeks. Unlike PRP, which harnesses your body's natural processes, Botox and fillers provide more immediate cosmetic changes by physically altering facial dynamics or adding volume. Each of these treatments has its own set of benefits, and the best one for you depends on your individual goals and needs.
Why Choose Albany Cosmetic and Laser Centre for PRP Edmonton
Albany Cosmetic and Laser Centre is your leading destination for PRP Edmonton. Our state-of-the-art clinic, combined with a team of professionals committed to personalized care, ensures optimal results in a comfortable, caring environment. Moreover, we're at the forefront of innovation in cosmetic treatments, consistently providing exceptional services.
A cosmetic treatment is an investment in your self-esteem, well-being, and overall quality of life. At Albany Cosmetic and Laser Centre, we strive to provide affordable pricing without compromising the quality of our treatments. For hair rejuvenation, prices usually range from $400 to $600 per session. For skin rejuvenation, it's typically around $450 per session. Please note that these are average estimates, and the actual cost may vary. We encourage you to contact our clinic to discuss your specific needs and to get a detailed quote.
Frequently Asked Questions