Your Guide To Safe and Effective Facials Edmonton
Welcome to the Albany Cosmetic and Laser Centre, Edmonton's premier destination for outstanding facial treatments. At our center, we combine the richness of skincare traditions with advanced techniques. Therefore, each facial is a testament to our commitment to safety, effectiveness, and your unique skincare needs. Delight in a transformative journey where comfort meets expertise. Embrace the opportunity to step into a world where every facial session rejuvenates and refreshes. With us, it's more than just a facial – it's an experience.
Navigate the Treatment Details
Facial Results: Check Out These Before And After Snaps!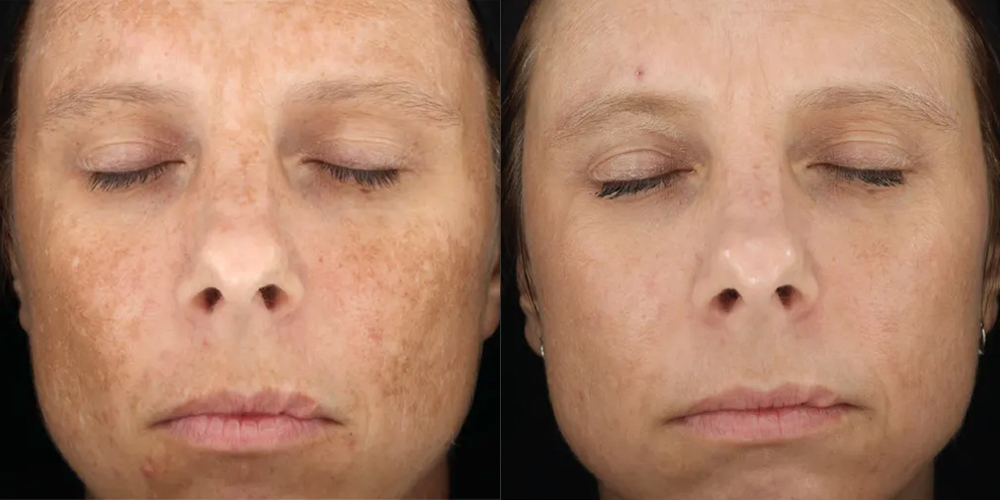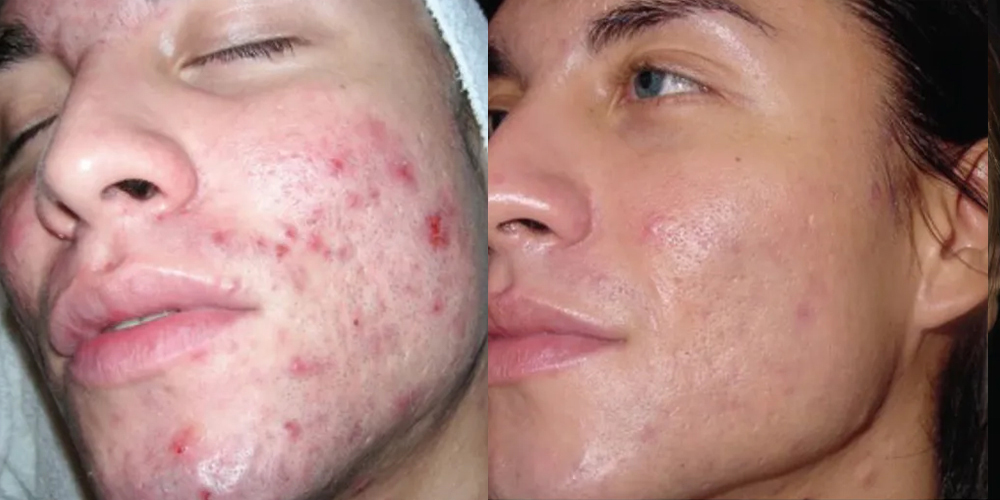 Visual proof speaks louder than words. Browse through our gallery to witness firsthand the dramatic transformations achieved by our signature facials. From dull to radiant, from tired to refreshed, the differences are not just visible; they're remarkable. Let these before and after images inspire your skincare journey with us.
Real Client Reviews and Testimonials
I had an excellent experience with Albany Centre for lip fillers. Moreover, the team was so welcoming, and the results were just what I wanted. My lips look natural but bigger and with a heart in the middle!
I recently had Botox treatment at Albany Clinic for my frown. I'm really happy with the results. Moreofer, the staff was friendly and professional, making me feel at ease throughout the procedure. They use freezing cream and leave it long enough to work. So I highly recommed them!
I'm very happy with the results of the laser hair removal at Albany Centre. The procedure was quick and comfortable. I did not feel rushed, and provided me with many towels to change. So, I recommend them to anyone.
Watch A Video Showing Facial At Our Clinic In Edmonton
Curious about the facial process? Our in-clinic video demonstrations are perfect for you. Witness our skilled professionals at work, get insights into each step, and get a feel for our care quality before you visit.
The Need for Regular Skin Care and Facials?
Our skin constantly faces challenges such as daily pollutants, seasonal changes, and the inevitable march of time. Therefore, facials aren't just a luxury; they're a necessity in maintaining healthy, glowing skin. At Albany Cosmetic and Laser Centre, we understand the Edmonton climate and its effects, tailoring our treatments to ensure your skin always gets the care it truly deserves.
Understanding Skin Anatomy and How Oxygen Facial Works
The skin, our body's foremost protector, is intricately layered and multifaceted. Comprising three primary layers
Epidermis (outermost layer)
Dermis (middle layer)
Subcutaneous tissue (deepest layer)
Each has its unique characteristics and functions. The epidermis provides a barrier against environmental factors and pathogens. Below it, the dermis houses vital components such as hair follicles, sweat glands, and collagen, giving the skin elasticity and strength. The subcutaneous tissue, rich in fat and connective tissue, insulates and cushions our body.
Oxygen Facial Edmonton
The Oxygen Facial, one of our signature treatments, has a science-driven approach. It employs hyperbaric oxygen to deliver a special serum of low molecular weight hyaluronic acid, vitamins, antioxidants, and peptides to the skin. By doing so, it renews the epidermis, ensuring enhanced hydration, reduced fine lines, and a luminous glow. This treatment not only beautifies but also boosts the skin's health by promoting better oxygenation and detoxification. With an understanding of skin anatomy at its core, the Oxygen Facial ensures profound and lasting results.
Benefits Of Facial Edmonton
We aim to provide an experience for specific skin like no other. Our treatments don't just cleanse; they remove dead skin cells, provide anti-aging results, and enhance skin elasticity for a youthful touch. Enjoy the fresh glow and the lasting effects – fewer wrinkles, balanced skin tones, fewer spots, and more. Consistent visits will reveal smoother skin and a brighter complexion.
Facials Offered at Albany Cosmetic and Laser Centre in Edmonton
At Albany Cosmetic and Laser Centre, we pride ourselves on delivering a diverse array of cutting-edge facial treatments catered to meet your specific skincare needs. Our standout facial includes chemical peels such as Jessner Peel, which provides deep exfoliation and rejuvenation. For those seeking intense hydration and deep cleansing, our Hydrafacial promises visible refinement and luminosity. Additionally, our Laser Carbon Peel stands at the forefront of innovation, harnessing the power of laser technology to achieve radiant and smooth skin. With each treatment, our aim remains consistent: to provide you with the most effective, safe, and tailored experience in Edmonton.
Facial Cost: Quality Meets Value!
We believe premium skincare should be within everyone's reach. Our high-quality facials come at rates that emphasize both value and excellence: the transformative Hydrafacial is priced at $325, the Jessner Peel at $150, and the advanced Laser Carbon Peel at $400. With our tailored packages and seasonal offers, we're committed to making top-tier skincare a reality for all in Edmonton.
Choosing A Clinic For Best Facial Edmonton
Your skin deserves the best. Choosing the right clinic means ensuring expertise, safety, and results. At Albany Cosmetic and Laser Centre, our reputation precedes us. Moreover, our certified professionals, state-of-the-art equipment, and personalized approach make us Edmonton's top choice for skincare excellence.
Frequently Asked Questions