The Truth About Marionette Lines
Marionette lines are wrinkling that form on the sides of your mouth, extending down to your chin. And while they may sound like something out of a horror movie, they're quite common. Almost everyone will develop marionette lines as they age. So, what causes these lines to form? A few factors can contribute, including sun damage, smoking, and a loss of collagen and elastin. Fortunately, several treatments can help to reduce the appearance of marionette lines. Dermal fillers and PDO threads are two popular options. Both procedures add volume to the skin, filling in the lines and giving you a more youthful appearance. So, if you're looking to get rid of your marionette lines! there's no need to be afraid. With the right treatment, you can achieve smooth, wrinkle-free skin.
Marionette lines treatment results
As anyone who's ever seen a marionette knows, strings can be very useful for controlling the movement of an object. But when it comes to your face, you definitely don't want any strings attached. That's where PDOthreads and dermal fillers come in. Both are popular methods for treating marionette lines, and both can achieve excellent results. pdo threads are made of polydioxanone, a synthetic fiber that is absorbable by the body. The threads are inserted into the skin using a needle, and they provide support for the tissue while stimulating collagen production. Dermal fillers, on the other hand, are made of hyaluronic acid, a substance that occurs naturally in the body. The fillers are injected into the skin, where they help to plump up the area and smooth out lines. So whether you choose pdo threads or dermal fillers, you can say goodbye to those pesky marionette lines.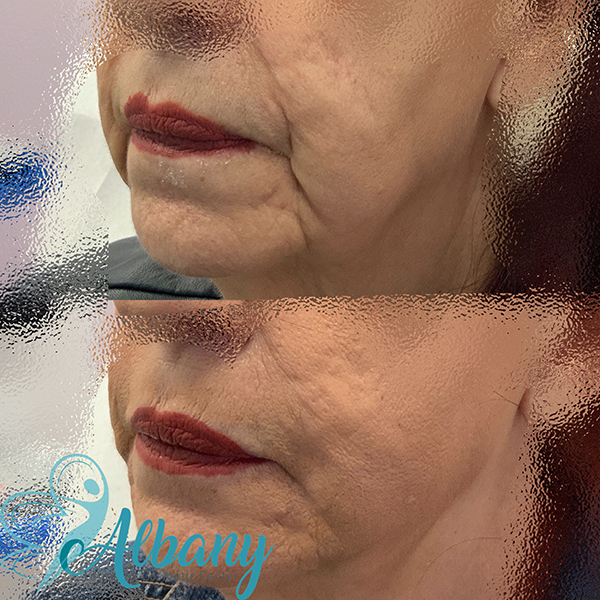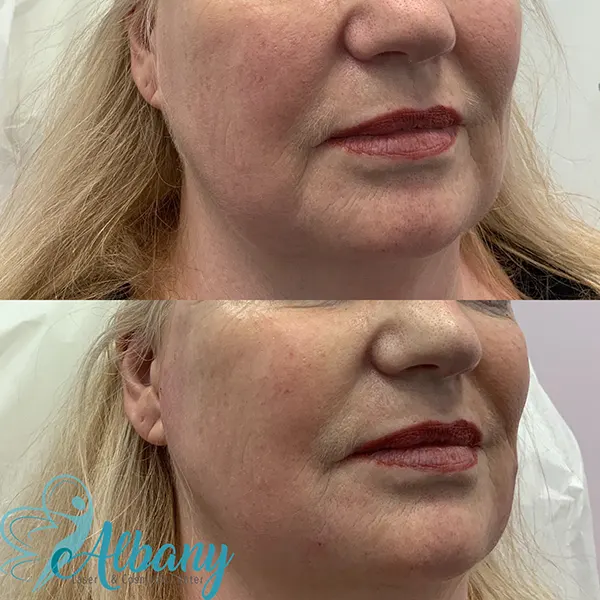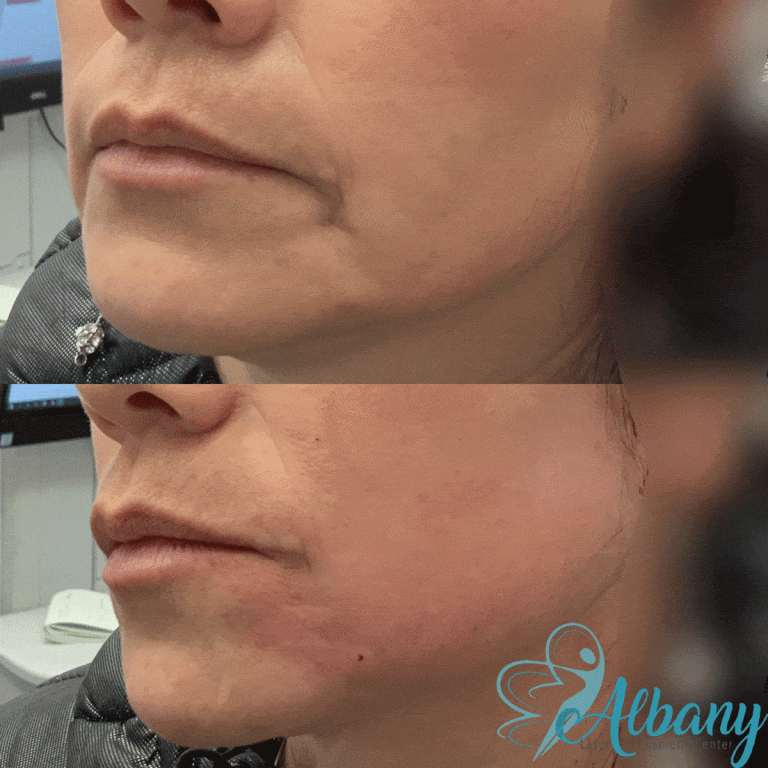 Marionette lines treatment summary
This depends on the chosen treatment. Please be prepared for 45 min for marionette lines treatment
PDO threads require the longest recovery time between them
PDO threads and Dermal fillers required one session only. Fotona laser requires six sessions
Most patient notice significant improvement in the appearance and face tightening  
Fotona 4D facelift is the most comfortable, followed by dermal fillers.
The marionette line treatment cost ranges between $600 to $2400
marionette lines treatment FAQs
Contact Albany Cosmetic & Laser Centre in Edmonton