Juvederm for Jawlines in Edmonton
What if you could keep your youth without going under the knife? Juvederm might be the best solution for you.
In the past, most people relied on cosmetic surgery to reverse the effect of aging, but it is often costly and painful. Nowadays, advances in cosmetic surgery offer non-invasive aesthetic procedures using dermal fillers and other non-surgical techniques. One of these procedures is Juvederm for jawlines contouring.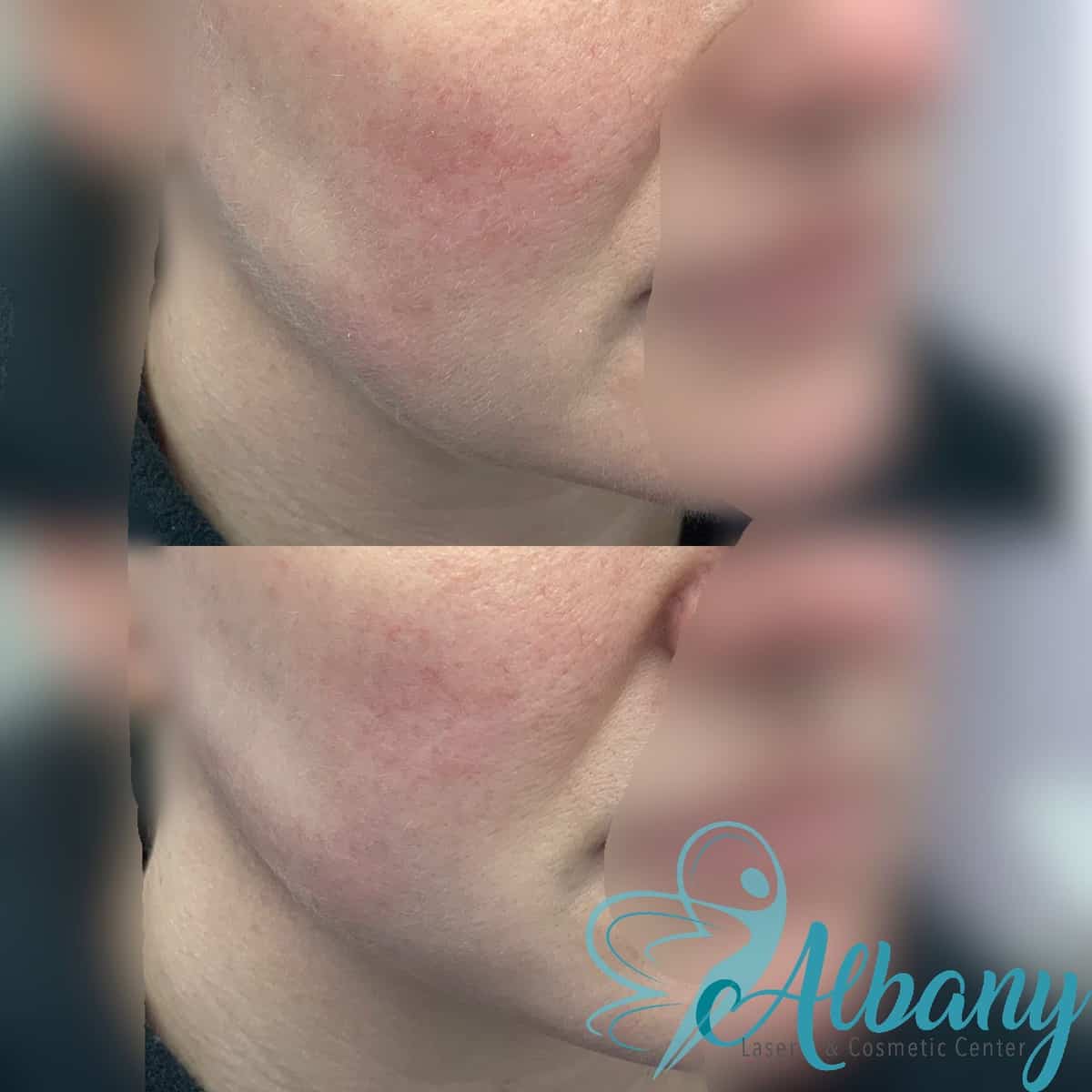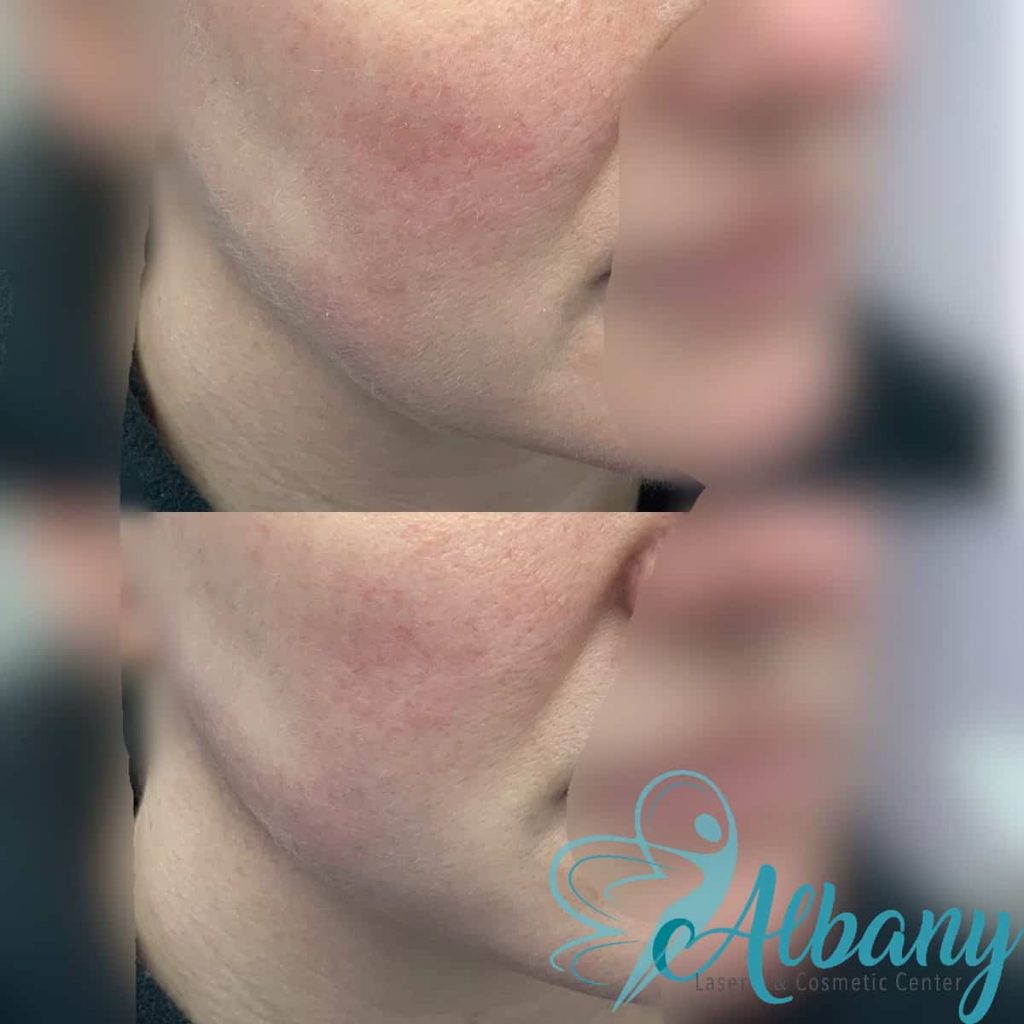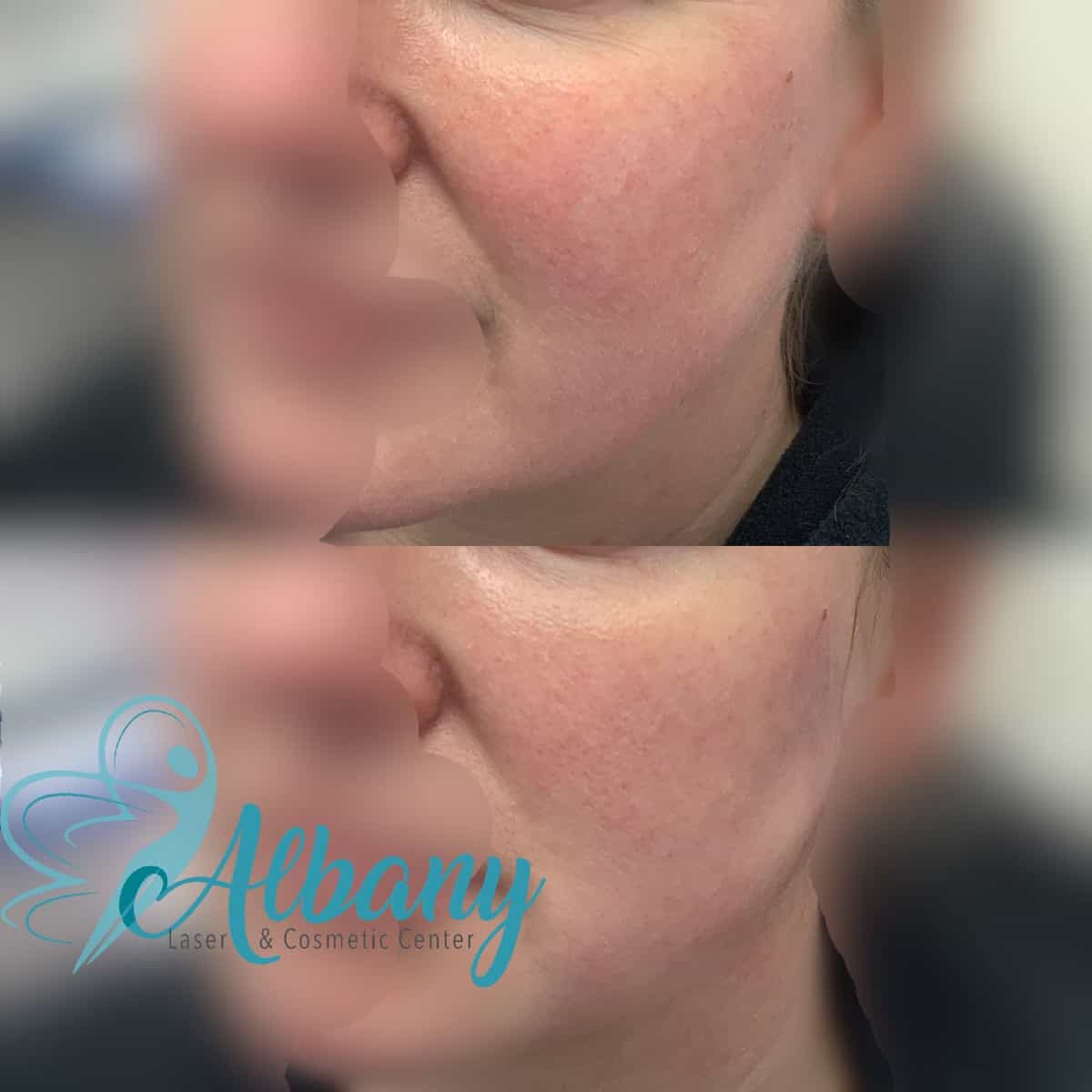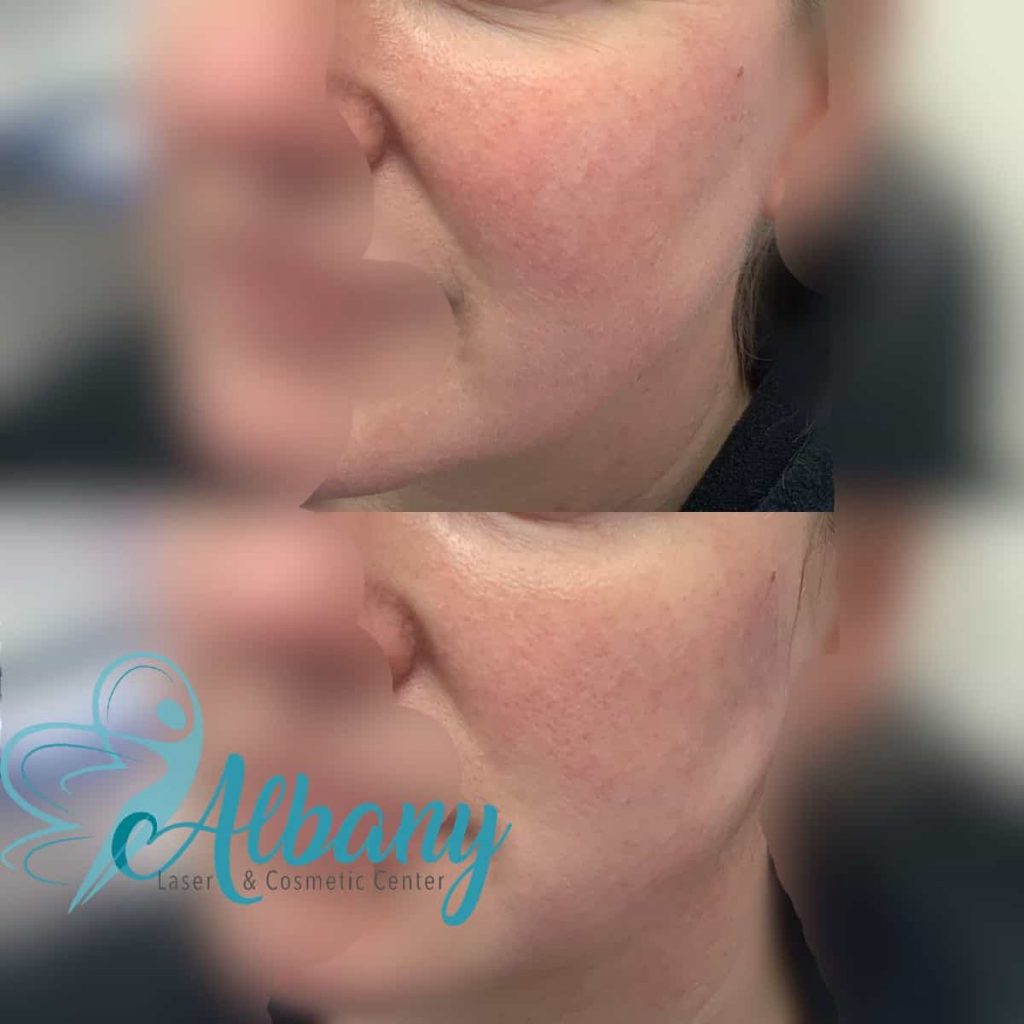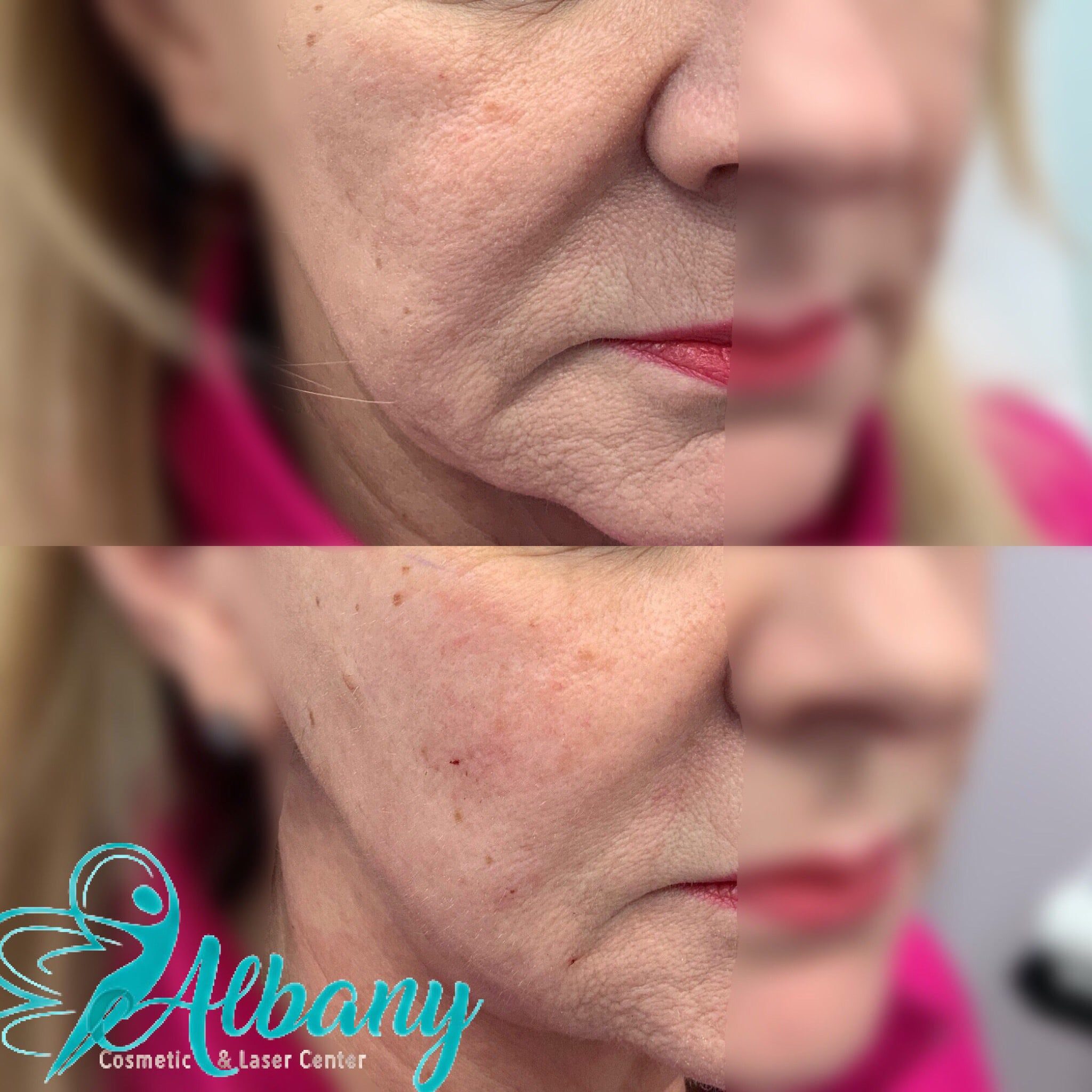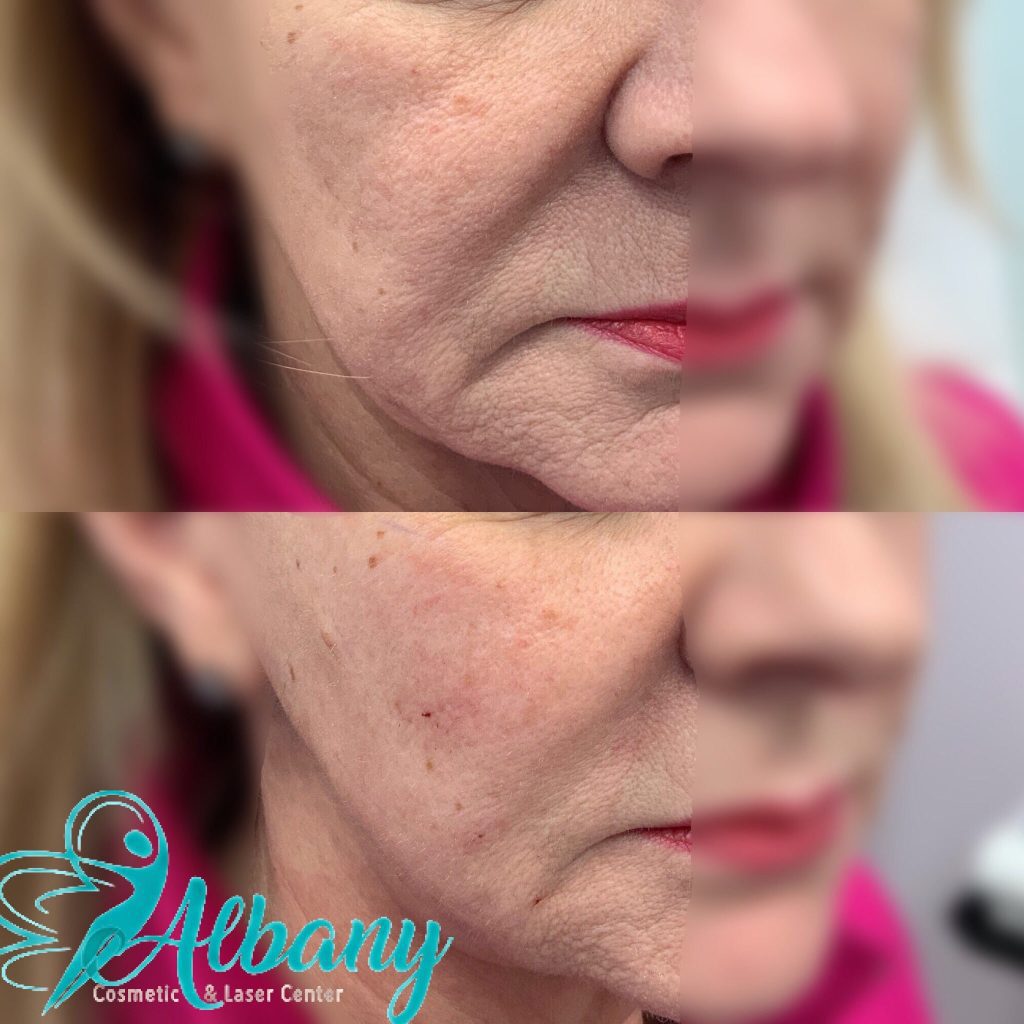 Jawlines contouring with fillers and threads
Juvederm for Jawlines in Edmonton is trending. Do you have a sagging jawline that makes you appear older or less attractive? Injecting Juvederm for jawline contouring might help saggy areas add volume to your jaw for better contouring and improved aesthetics.
Our body experiences fat atrophy and volume loss caused by tissue descent and bone resorption as we age. This leads to jowl, sagging, wrinkles, nasolabial folds, fine lines, and other physical blemishes. Surgery is a permanent solution for people who want a straight, chiseled, or youthful jawline. However, not everybody is ready for that long-term commitment.
Men and women who need a jawline contouring procedure can use dermal fillers to achieve the exact results they desire in less time than traditional surgery. Juvederm is one such dermal filler that offers excellent results.
What Is Juvederm for Jawlines
Juvederm XC is a dermal filler that is perfect for jawlines contouring, i.e., the injectable filler used for non-invasive jawline contouring and treating volume loss, facial folds, and wrinkles. The filler contains hyaluronic acid, a natural substance that adds volume to healthy skin. Juvederm has the same characteristics as collagen, the substance that gives the body its plumpness and elasticity. When injected, Juvederm binds with collagen in the body for improved soft tissue structure. With Juvederm for jawlines, plastic surgeons can reverse the effects of signs of aging in the chin and jawline. The dermal filler provides instant and natural results and has low downtime.
Juvederm is available in various formulas and thicknesses for different patient needs. Cosmetic surgeons can select specific filters to treat your condition, whether you have fine lines, volume loss, wrinkles, deep creases, or other age-related facial issues. The Juvederm Voluma XC adds volume and restores the shape, making it an excellent solution for jawline contouring. It belongs to the top-quality dermal fillers from Allergan, and patients and doctors love its performance. Juvederm has proven to be an excellent filler for resolving many aesthetic challenges in men and women, whether as a standalone treatment or used with Botox Cosmetic. If you want a low-downtime non-invasive facial rejuvenation procedure, Juvederm for jawlines is perfect.
Who Is an Ideal Candidate for Juvederm?
Juvederm is ideal for all aesthetic patients who want to change the early signs of aging on their face, such as a sagging jawline, fine lines, nasolabial fold, and wrinkles, among others. The procedure is safe, effective, and provides optimal results in men and women. It doesn't discriminate against any ethnicity or skin type, but you need to have reasonable and realistic expectations. The ideal candidate will be in good health, preferably a nonsmoker. Juvederm treatment is not appropriate for people allergic to dermal filler injections. If your condition is severe, you may need traditional surgery to correct the problem. Note that your body will absorb the dermal filler over time, resulting in not permanent. However, maintenance injections can optimize results and make them last longer.
What Is Involved in Juvederm for Jawlines Procedure?
The Juvederm procedure takes about an hour or less, depending on the size of the area that needs treatment. The plastic surgeon will apply an anesthetic, Juvederm XC Lidocaine, and sometimes a local anesthetic to help reduce pain and discomfort. When the anesthetic has taken effect, the plastic surgeon injects the filler into the target areas using miniature needles. Injecting Juvederm dermal fillers can be through traditional injections, linear threading, or serial punctures based on the patient's preferred outcomes.
When Will You See Results?
Juvederm offers instant results. You will notice an immediate visual change in folds, wrinkles, and sagging areas as it restores volume and skin becomes smooth. However, the best results will become noticeable in the next two to three weeks as side effects of redness and swelling disappear. Over time, you will see a marked improvement in your facial features as the hyaluronic acid in the dermal filler stimulates the natural production of collagen in the body. The results of Juvederm depend on the treatment area, the size of the correction, the Juvederm filler used, and the patient's body. Your results can last up to 6 to 12 months or more, depending on how fast your body absorbs the filler and the effect of collagen production. However, a repeat treatment can improve results.
Complications of Juvederm
Juvederm is safe and effective for men and women. But patients can experience normal side effects such as mild swelling, redness, and injection-related bruising. These will resolve within 24 to 48 hours after the procedure.  There may be more serious complications in rare cases, such as infections, allergic reactions, facial asymmetry, blood clots. If you experience any serious side effects, contact your plastic surgeon immediately. Most adverse effects are usually manageable when reported on time. Are you looking to improve your facial features despite the effect of aging? Why not try a non-invasive procedure like Juvederm for jawlines? It is safe, fast, affordable, and almost painless.