Under-eye fillers are a popular cosmetic procedure, and the most common type of filler used is hyaluronic acid, a naturally occurring substance that helps keep skin hydrated and plump. The effects of hyaluronic acid fillers can last for six to nine months, and the procedure itself is relatively quick and easy. Although there is some discomfort associated with the injections, the results are often worth it for many people. If you are considering under-eye fillers, we would be thrilled to help you to ensure that you are a good candidate for the procedure and to choose the right filler and procedure. We frequently combine under-eye fillers with cheek augmentation to achieve the best results.
Several different brands of HA fillers are available for use under the eyes. Some popular brands include Restylane Silk, Juvederm Volbela, and Belotero Soft. Dr. Alhallak will choose the best filler brand after carefully assessing your cosmetic concerns.
Benefits of Under Eye Fillers Injections
It is usual for volume loss beneath the eyes and an increase in darkness as we age, resulting in a tired appearance. Other variables, such as stress and lack of sleep, might contribute to this. Because the skin behind the eyes is more sensitive than the rest of the face, it is critical to seek a skin expert to treat it properly.
Using a Cannula for Under Eye Fillers
Cannulas are superior for dermal fillers since they eliminate some of the problems that come with hypodermic needles Cannula is quickly becoming the preferred method for injecting under-eye fillers. Unlike needles, which can cause bruising and pain, cannulas are designed to minimize tissue trauma. They have a blunt tip that allows them to glide smoothly under the skin, and they are often surrounded by a small halo of silicone that further protects the surrounding tissue. In addition, because cannulas are flexible, they can be maneuvered around delicate structures such as blood vessels, reducing the risk of complications. As a result, cannulas offer a safe and effective way to achieve beautiful, youthful-looking eyes.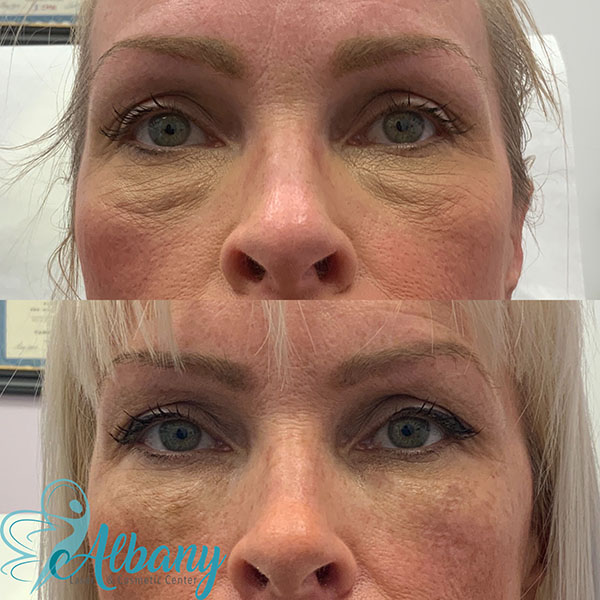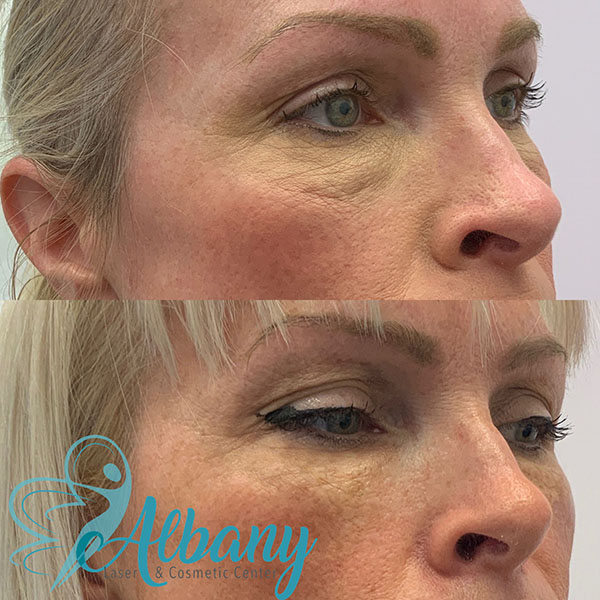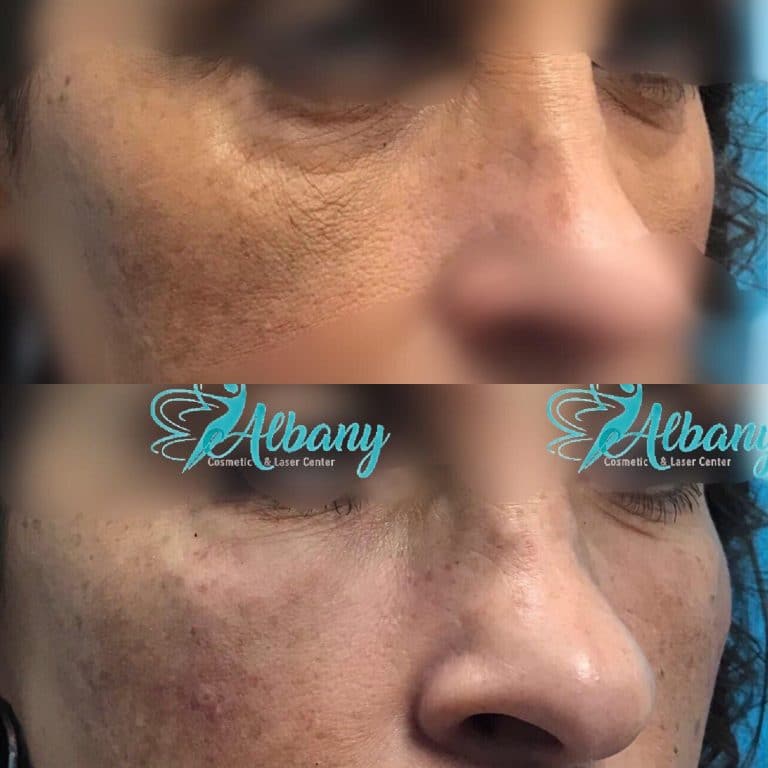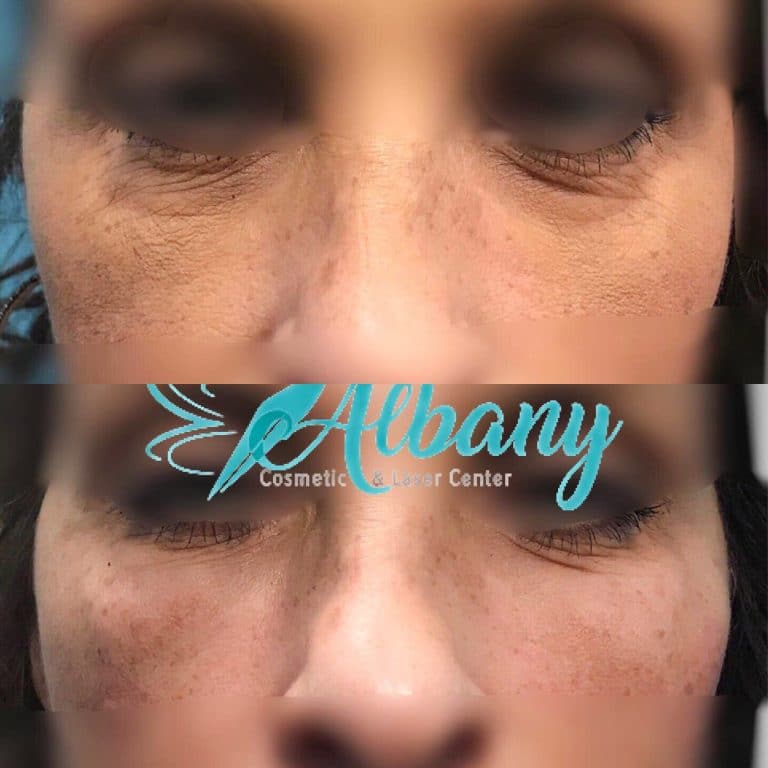 Results of Under Eye Fillers
It is no secret that under-eye filler can help reduce the appearance of dark circles and improve the overall look of the under-eye area. The procedure varies slightly depending on the type of filler utilized. The following high-level overview of the procedure: Dr. Alhallak, Ph.D., will mark and disinfect the injection site with washing fluid. Then he will place the filler in the tear trough area using a cannula. The price of correcting under-eye concerns with dermal fillers depends on the case severity. However, under-eye fillers are more expensive than cosmetic injections in other areas, such as lip fillers, cheek fillers and jawline contouring.
| | |
| --- | --- |
| Belotero soft under eyes | $750 |
| Jevederm Volbela under eye |  $750 |
| Restalyne Silk under eye |  $750 |