WHAT IS JUVEDERM?
Juvederm filler is a bacterium-determined nonanimal stabilized HA (Hyaluronic Acid) consisting of Juvederm Plus filler and Juvederm Ultra Plus, which was endorsed by the FDA in 2006. The Ultra and Ultra Plus filler are smooth, pliable gels with a homologous consistency that use a modern technology called "Hylacross technology." They have a high concentration of cross-linked Hyaluronic Acids, which answers for their longevity. Juvederm Ultra Plus is used to volumize and correct deeper folds, whereas Juvederm Ultra is superb to contour and volumize medium depth facial wrinkles and lip augmentation.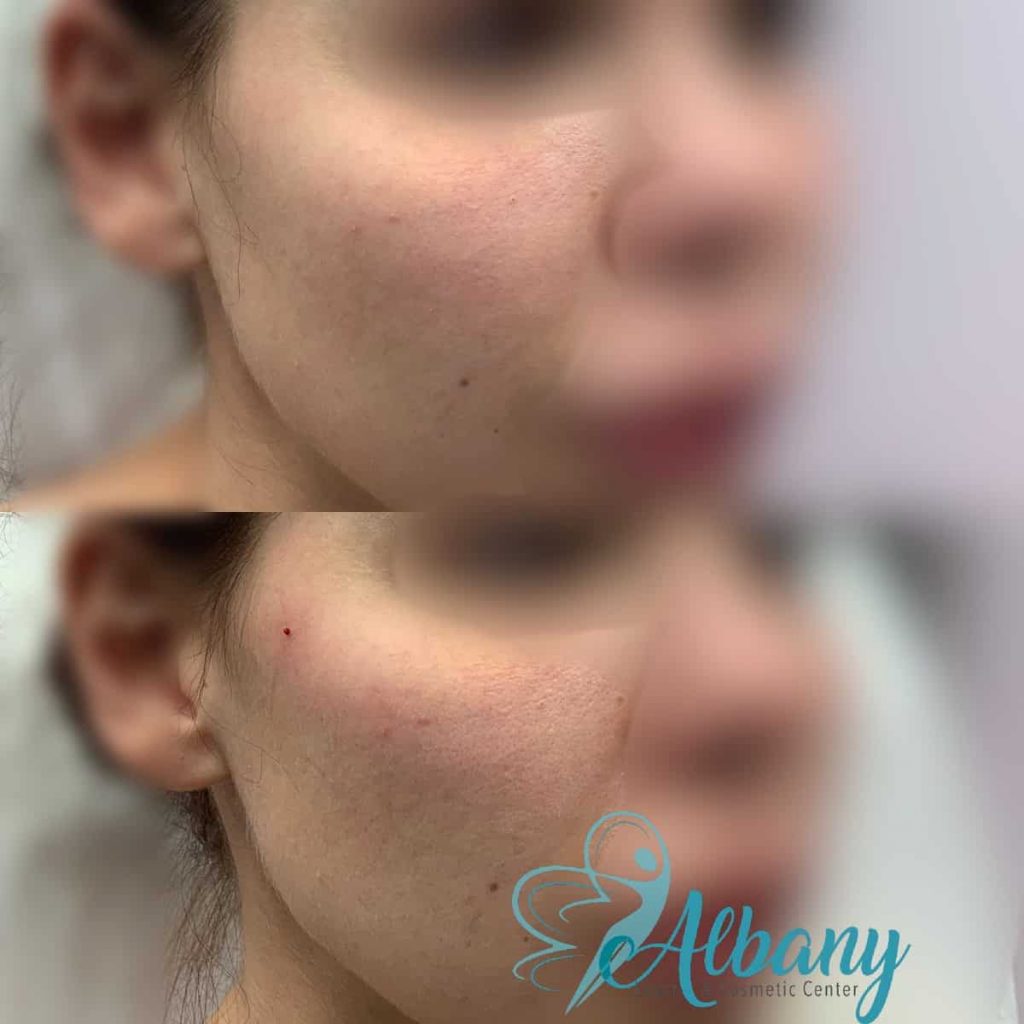 WHAT MAKES JUVEDERM DIFFERENT?
The Juvederm filler uses a patented technology called HYLACROSS that results in a gel that is smooth and uniform, with effects lasting up to a year. This improved technology makes the results look almost 100% natural. Juvederm is the first HA gel to have shown its safety and effectuality for all skin tones. In the treatment, the healthcare professional will ease and message Juvederm filler under your skin to improve facial features or fill wrinkles and folds.
HOW DOES IT WORK?
Juvederm Ultra filler is injected into the mid-dermis through the 30-gauge needle, while Juvederm Ultra Plus filler is embedded deeper using a 27-gauge needle. The needles are tightly attached to the Luer-bolt syringe to avert detachment during injections. Various injection techniques can be used with Juvederm, including serial puncture and tunneling. As Juvederm is not hydrated with water in the syringe, and HA is not able to have the capacity to bind 1,000 times its weight in water, Juvederm will absorb water after injections and thus slightly extend within 24 hours after Correction.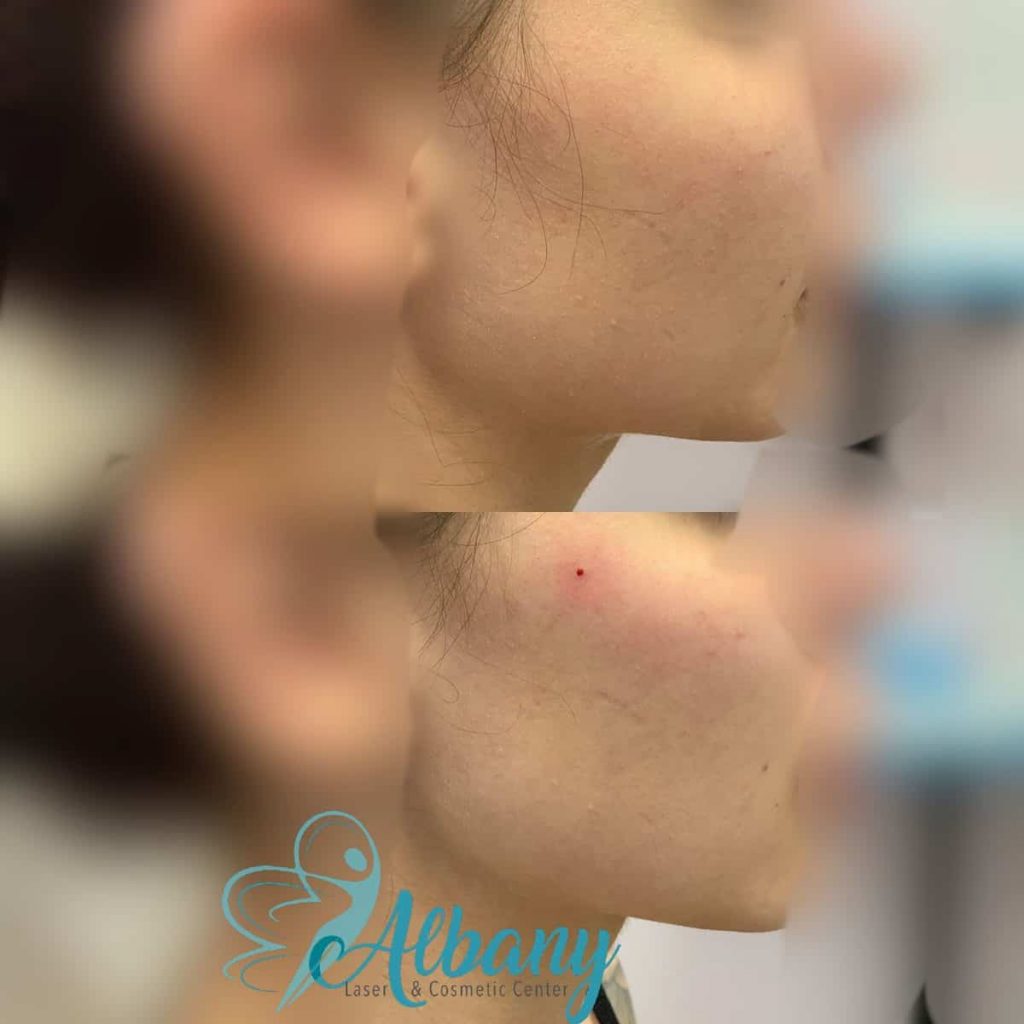 HOW LONG DOES JUVÉDERM LAST?
The uniqueness of Juvederm's formulation provides results that last up to a year.
HOW LONG DOES THE TREATMENT USUALLY TAKE?
Before the treatment, you'll spend some time having discussions with Dr. Alhallak. The actual injection process is quick, easy, and takes just around 15 to 60 minutes, depending on the region treated.
HOW LONG WILL IT TAKE FOR ME TO SEE THE RESULTS?
Results are instant. You will see an immediate improvement in the treated area.
HOW DO I KNOW THE JUVEDERM FILLER TYPE THAT BEST ANSWERS MY NEED?
There is a range of Juvederm Fillers accessible; the type, cost, and amount of fillers used depend on the area you wish to treat and your attending Doctor's discretion.
These fillers include:
Juvederm Volbela filler:
Volbela is thin and does not attract water. Therefore, Dr. Alhallak uses the Volbela for under eye and tear trough procedure.
Juvederm Volift filler:
(with lidocaine) delivers a natural look and feel and is fantastic for smoothing nasolabial folds.
Juvederm Voluma filler:
As its name suggests, Voluma is for Volume. We use it mainly for deep injection and in areas where we need large volumes as to the cheeks. A finecannula targets the area to boost volume and contour the face.
Juvederm Ultra Plus filler:
We use this Juvederm grade for nasolabial folds and lips
WHAT SIDE MIGHT EFFECTS BE EXPERIENCED IN JUVEDERM FILLER TYPE?
Most side effects are mild or direct and short-lasting duration (7 days or less). As with all HA products, Juvederm can cause erythema, swelling, and be bruising after implantation.
WHAT IS THE RECOVERY TIME FOLLOWING A TREATMENT?
The treatment requires minimal downtime. Most individuals come back to their daily routines immediately.
WHAT NUMBER OF TREATMENTS IS REQUIRED?
Most patients require one treatment to accomplish ideal wrinkle smoothing.
IS THERE ANY RISK OF INFECTION UPON UNDERGOING THIS TREATMENT?
Skin Infect is not common, but still a possibility. One of the risks of using this treatment procedure is an unintended injection into a vein. The chances of this happening are small, but the complications can be severe and might be permanent if it does happen. These complications, which have been studied and reported for facial injections, include vision abnormalities, blindness, stroke, transitory scabs, or permanent skin scarring.
ARE THERE ANY REASONS WHY I SHOULD NOT RECEIVE JUVEDERM TREATMENT?
Yes, your physician will ask about your medical history to determine on the off chance that you are the right candidate for the treatment. Juvederm is risky for patients who have:
Severe allergies are set apart by a history of hypersensitivity to ingestion or injection of a substance or the presence of multiple severe allergies.
Patients with a history of allergies to Gram-positive bacterial proteins.
WHAT ARE THE PREVENTIVE MEASURES FOR JUVEDERM FILLER TYPE?
Although proper treatment for complications is essential, the prevention of the difficulties is vital. The measures are;
Cleansing of the injection site.
Increasing the dissection of the sub-epidermal plane (i.e., a fan-like injection pattern), quick injection, fast stream rates, and higher volumes are included.
Larger volume injections should be performed when administered above the bone or into the dermis.
Other precautions include aspiration before injection and delivery of material at various points. Some have upheld the use of small-bore needles because they slow the injection speed. The method of blunt needles is another strategy for reducing complications. After Juvederm filler injection, exposure to high and low temperatures should stay away. For one day, the recipients of this injection should endeavor to abstain from touching or pressing on the surgical procedure site and avoid contacting water to counteract inflammation. For almost one week, drinking liquor and smoking should stay away from.
DO THE INJECTIONS HURT?
Patients may experience discomfort during and after receiving the injection. Juvederm filler Injectable gel is injected directly into the skin using a fine needle to diminish injection discomfort. Physicians may choose to numb (anesthetize) the treatment area to minimize pain further.
WHAT SHOULD I EXPECT FOLLOWING THE PROCEDURE?
Your physician will disclose what to expect following treatment with Juvederm filler. Within the first 24 hours, you should turn away from heavy workouts, and factors that increase the risk of bruising such as alcohol. Moreover, sun exposure may delay skin healing and prolong the swelling. Exposure to any of the above may cause temporary redness, swelling, and additional itch at the injection sites. If there is swelling, you may need to put an ice pack over the swollen area. It would be best to ask your physician when makeup might be applied after your treatment.
DOES THE CORRECTION LAST FOREVER?
No. Correction is brief; therefore, touch-up injections and repeat injections are usually expected to maintain the ideal Correction. Less material (about half of the amount paid) is generally required for repeat injections.
for more information, check Albany Laser service for Dermal Filler