Correction of under-eye bags
Bags under the eyes, dark circles, and a hollowed-out appearance beneath the eyes can make you appear tired and older than your age, particularly in the face.
The eyes are referred to as the face's windows.
While your eyes may appear tired even when relaxed, tear trough filler therapy may help you appear more rejuvenated. Patients of all ages seek this procedure because nobody enjoys having unattractive under eye bags.
What Is the Purpose of Tear Trough Filler?
The eyes are the face's most noticeable feature. Many men and women discover that they feel uneasy if their eyes are not attractive. Bags under the eyes, dark circles, and a hollowed-out appearance beneath the eyes can all contribute to a tired appearance and premature ageing of the face.
Tear trough filler may be beneficial in treating the problem area beneath the eyes. During tear trough filler treatment, Restylane, a filler, is injected into the thin under eye skin. Dr. Doppelt and his staff exercise extreme caution when injecting filler into this delicate area, as using too much product can have negative consequences. Typically, treatment begins with a half-syringe of filler. After two weeks, the filler is re-injected for optimal results. It is critical to understand that tear trough filler treatment is not a one-and-done procedure, and you should plan on undergoing multiple sessions to achieve the best results.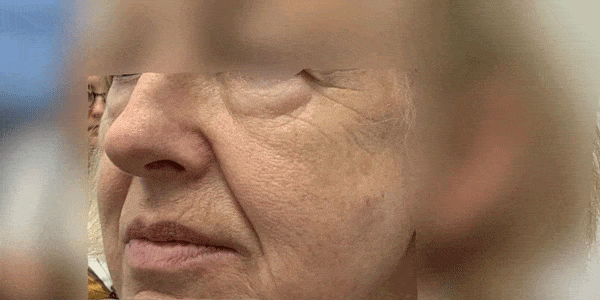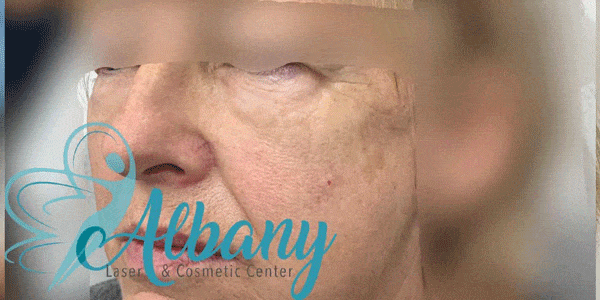 What Is the Purpose of Tear Trough Filler?
The majority of people experience a loss of volume in the under eye area as they age. We may notice wrinkles, under-eye hollows, dark circles, and thinning skin in this delicate face region known as the tear trough as early as our twenties. This aspect of the natural ageing process is distressing for a large number of people. Tear trough filler treatment is one viable option.
In many cases, tear trough filler is an excellent way to repair wrinkles, the hollowed-out appearance beneath the eyes, and dark circles. If you're dissatisfied with the appearance of the skin beneath your eyes, you may wish to consider tear through filler therapy.
In rare instances, you may elect to forego tear trough repair. Women who are pregnant or breastfeeding should abstain from treatment. Additionally, if you are allergic to hyaluronic acid or lidocaine, you should avoid treatment. Additionally, it is critical to abstain from drinking wine or other alcoholic beverages prior to treatment, as having alcohol in your system increases your risk of bruising.
What is dermal filler exactly?
Tear trough fillers are injected into the tear trough in the office using injectable HA dermal fillers. Natural hyaluronic acid is used as a filler, which is a safe substance that you are probably already using in your skincare routine. It is a clear liquid gel that is injected into the skin to improve the appearance of tear troughs, nasolabial folds, and other mild to severe wrinkles. Lips can also be enhanced with HA fillers (such as Juvederm Volbella and Restylane Silk).
When Should I Anticipate Seeing Results?
The tear through filler injection should take approximately 15 minutes and will take effect immediately. Mild swelling is possible in some patients following tear through filler treatment. Dr. Kamal (Ph.D. in Pharmacy) advises patients to wait approximately one week after treatment to see the full benefits.
If you have dark circles under your eyes as a result of a pigment problem, you must adhere to a specific skincare routine. Dr. Doppelt and his colleagues can assist you in selecting the best products for treating under eye circles and enhancing your appearance and self-esteem.
How Long Will the Treatment for Tear Trough Filler Last?
The effects of tear through filler treatment are temporary. Though individual results vary, the majority of patients report being satisfied with their results for six to eighteen months. The following factors may influence the duration of your tear through filler therapy: Age and way of life Tension of the skin and muscle contractions
Is Tear Trough Correction a Painful Procedure? Will Bruises Persist Following Treatment?
Though needles near the eye may make you cringe, tear trough filler treatment is relatively painless. Albany Cosmetic and Laser Center uses Emla cream to numb the area prior to injecting the tear trough. To give the topical numbing solution time to work, it is applied 15 to 20 minutes prior to the injection. As a result, patients experience no discomfort.
Following repair of a tear, there are several general symptoms that we will discuss during the consultation. The most obvious symptom may be a small amount of swelling at the injection site. Some patients may initially notice bruises or lumps, but they will resolve within a few days. Natural outcomes will become apparent approximately one week after treatment.
Are you prepared to discover whether Tear Trough Filler Treatment is a good fit for you?
To determine if tear trough filler treatment is right for you, contact Dr. Doppelt or a member of his team to schedule an appointment. Individual outcomes vary, and the only way to determine whether you can expect the outcomes you desire from tear trough repair is to schedule a one-on-one medical consultation.
Contact Us
TO MAKE AN APPOINTMENT, PLEASE CALL US.
We would love to pamper you!
Address:
12914 167 Ave NW
Edmonton, AB
T6V1J6, Canada
Opening Hours:
Monday – Friday
10:00 am – 0500 pm
Saturday – Sunday – Closed
All Inquiries
For all service inquires, please fill out the form and we'll get back to you as soon as possible.
We'll be happy to answer all of your questions and make sure you have an amazing experience at our salon.
Albany Cosmetic and Laser Center
Where To Find Us