Coolsculpting Case # 1006
CoolSculpting is a body shaping treatment that helps to remove stubborn fats in the unresponsive areas. These areas include abdominal, love handles, arms, and chin fats. At Albany Cosmetic and Laser Centre, we offer the most advanced technology in this field. Therefore, we provide the best results in Alberta.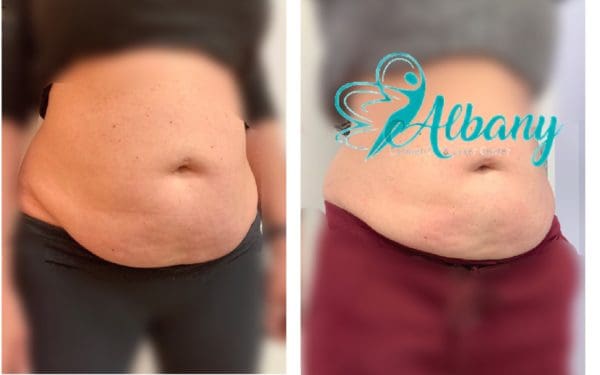 Coolsculpting case
The patient is 50 years old female. She is bothered by the extra fat on the abdominal area. She could not get this area in shape despite dieting and exercise.
Treatment
Two cool sculpting and one tightsculpting session
Downtimes
Redness and itchiness for 48 hours
Results
The patient lost 7 inches of fat in her wasite circumference, and she lost less than 1 kg weight-wise.
Cost
3000 for the three-session as we offered the Tightsculpting as a complementary for every two coolsculpting sessions.