BODY SHAPING AND FAT REMOVAL WITH SCULPSURE IN EDMONTON
How it works and what results to expect
The distribution of fat in the human body is determined primarily by heredity and diet. There are cases where fat distribution in humans results in a thin waist and thin arms but disproportionately large fat deposits in the buttocks, the upper and the lower leg.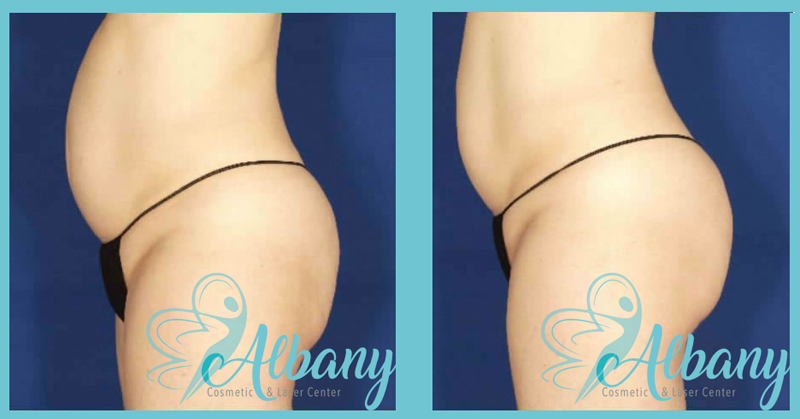 Diet and exercise lead to a reduction in fat mass in each fat cell but do not affect the distribution of fat cells. There are several cosmetic procedures for targeting areas of fat with the aim of giving your body a more defined and graceful look.
Some cosmetic procedure includes:
CoolSculpting destroys fat by freezing the fat cells. The procedure is completely non-invasive, meaning that it doesn't involve needles.
CoolSculpting targets fatty areas and freezes the fat cells. As a result, the cells collapse and your body naturally remove gradually or over a short period.
The results of the CoolSculpting procedure are visible after three months.
Liposuction is a procedure that is used to remove unwanted fat from large areas of the skin – it is also used in delicate and small areas as well. Consequently, liposuction is a mild and safe way to remove excess fatty tissues.
Lifts are specifically ideal for people with loose skin. Breast lifts, butt lifts, and arm lifts are the most commonly done procedures.
Under this procedure, excess fat is removed using liposuction and processed before being injected back into areas where more mass or volume is needed. The breasts and buttocks are the most targeted areas.
VelaShape is a body trimming, shaping, and cellulite-reducing procedure, which gives results after several treatments. VelaShape's results are seen over time and may likely take more procedures.
SculpSure is a non-invasive laser treatment for reducing. It makes use of a diode laser with 1060 nm wavelength. The laser safe and ideal for different skin types because it is color blind. SculpSure is ideal for treating areas of stubborn fat, and an ideal candidate for Sculpsure has a BMI of 30.
How does the procedure work?
SculpSure is a hyperthermic device; it makes use of heat to get rid of fat cells. The laser energy from Sculpsure heats the fat cells, reducing fat by 25%. While the laser heat the tissue, the skin's surface remains cool as a result of a cooling system from the device.
What Areas are treated with Sculpsure?
Some areas include the abdomen, inner and outer thighs, waist, back or flank area, upper arms, buttocks, breasts, face, and neck.
Are Body Shaping and Fat Removal with Sculpsure safe?
Yes, the procedure is safe. However, some side effects include
Redness
Pinching sensation
Firmness
Minor swelling
Tingling
Bruising
Tenderness
Stinging
On the flip side, it is normally safe because the patient is not exposed to excessive sedation and the surgical trauma associated with a suction device. Patients can greatly minimize the risks of side effects by strictly adhering to all medical advice and instructions. Your body will swell; however, elastic compression garments are issued to reduce swelling.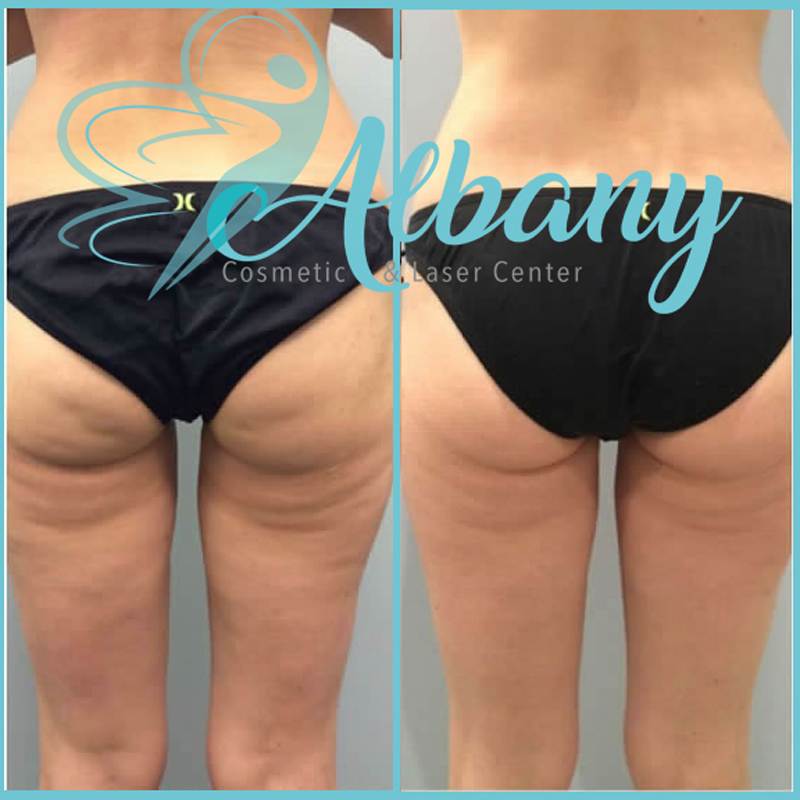 Are the Results from a Body Sculpting Procedure Permanent?
The results are permanent for the most part because the fat cells are largely removed and do not grow back. However, a further gain in weight may make bring back your previous shape.
What can I expect from the procedure?
The treatment lasts about 2 hours. You will be given tumescent anesthesia as well as oral medication, which keeps you awake but relaxed.
After the procedure, many patients start to notice results as soon as six weeks after the treatment, but the best results are usually seen after 12 weeks.
How do sculpsure Edmonton works and how does Body Sculpsure Deal with Saggy skin (Cellulite)?
Body Sculpsure and cellulite are hardly related, so it is unlikely to experience a significant reduction in the appearance of cellulite or skin laxity or texture.
What are the advantages of using Sculpsure for body shaping and Fat Removal?
Sculpsure is non-revulsive – what this means is that the fat cells are broken down preventing fat from storing in the body.
Faster and Comfortable Process
The process is majorly free of pain as over 96 percent of patients do not complain of pain and most of the patients feel happy after the treatment. Patients undergoing treatments can have access to their mobile device during the procedure.
The procedure is fast and you can you can get your desired body shape within few weeks. Also, you do not need pills, diet or routine exercise in order to achieve your desired results. Furthermore, you don't have to change your lifestyle to see results.
This is an important motivator for patients who want to burn excess fat. However, when other methods like dieting and exercise do not work, they feel sad.
It is also a problem for patients who have lost weight but are still reluctant as they experience extreme skin sagging because of the massive weight loss. Instead of showing off their smaller frame, they instead hide it under loose and bulky clothing.
Body shaping and fat removal with Sculpsure can help in mitigating these issues. as this procedure tightens and smoothes out contours.
Why use SculpSure?
It is FDA approved
It is used on the abdomen, flanks, thighs, arms, and more
It is an effective procedure for removing unwanted fat
Totally non-invasive and non-surgical
Painless
No anesthesia
Treatments take approximately 25 minutes
Little or no downtime, meaning you can resume your daily activities as soon as possible
Who is an ideal candidate for SculpSure?
You are an ideal candidate for SculpSure eat healthy meals and have a great lifestyle. It is perfect for people who exercise frequently but have problems losing weight through diet and exercise.
What are the Alternatives to Sculpsure Treatment?
Other alternative treatments apart from Sculpsure include abdominoplasty, diet and exercise, mesotherapy, among others.
ARE THESE TREATMENT AVAILABLE IN EDMONTON?
Yes, Albany Cosmetic and Laser Centre in Edmonton offer all these treatments and provide top quality machines and medical personnel.
Final Word
You are only as good as you feel and your choices should reflect that.
Disclaimer: This is an educational post and we do not have sculpsure in our clinic, but we have comparable machines with comparable results and wonderful success rate
December 2020 Update:
While we do not offer SculpSure or VelaShape at Albany Cosmetic & Laser Center, we do offer Fotona TightSculpt and Kuma Shape.
Fotona Tight Sculpt is a non-invasive, dual-wavelength laser treatment system that delivers controlled heat to targeted areas, allowing for skin tightening and sculpting across many areas of the body. The dual modes work synergistically to create an excellent result for all body types. At the same time the laser tightens the skin by generating new collagen, resulting in an overall improvement of contour, laxity and elasticity in the treated areas. If you'd like to see an example of this treatments potential results, please follow the link below:
Kuma Shape is similar to VelaShape in that it combine pulsed vacuum, massage, bi-polar radio-frequency and infrared rays to reduce fat and cellulite in the treated area.
results showed on our website vary from patient to patient. We cannot guarantee any results