This lovely client was complaining about under eyes bags and the peri-orbital area, the correction was performed with fillers injection.
The misconception of the under-eye problem
There is a misconception that we need to remove fat from the area instead of injecting it to get rid of the bags. This clearly comes from the buffy appearance of the under-eye bags and the shadow under the eyes. But the reality is the opposite, the bags appear mainly due to fat loss in the area. In order to correct the issue, we need to inject fillers in the area to make the skin even and have the same light reflection.
Technique
Dr. Alhallak (Ph.D. in Pharmacy) used both the blunt microcannula and the sharp needle for the micro-droplet in order to fill in the superficial plane in the orbital region. We used Juvederm Volbela as it is the only Vycross HA fillers that can be used superficially in the tear trough area
results
The client was amazed by the instant results and correction after the fillers session. it is clear that the light reflection changed dramatically to be more even, this results in a lighter skin color under the eyes. The even skin between the cheek and the eye rim resulted in the correction of the puffy appearance. the use of a cannula minimizes the bruising.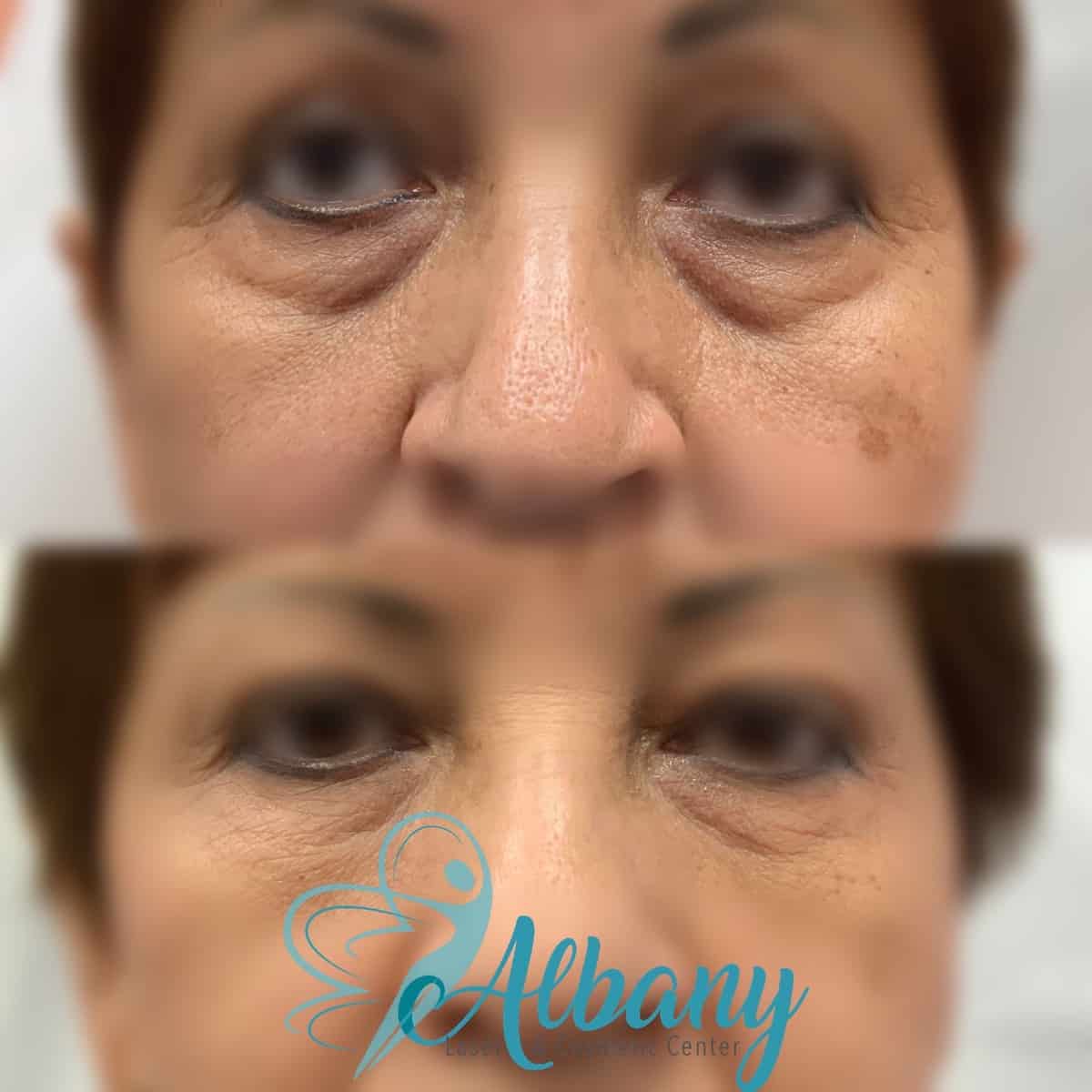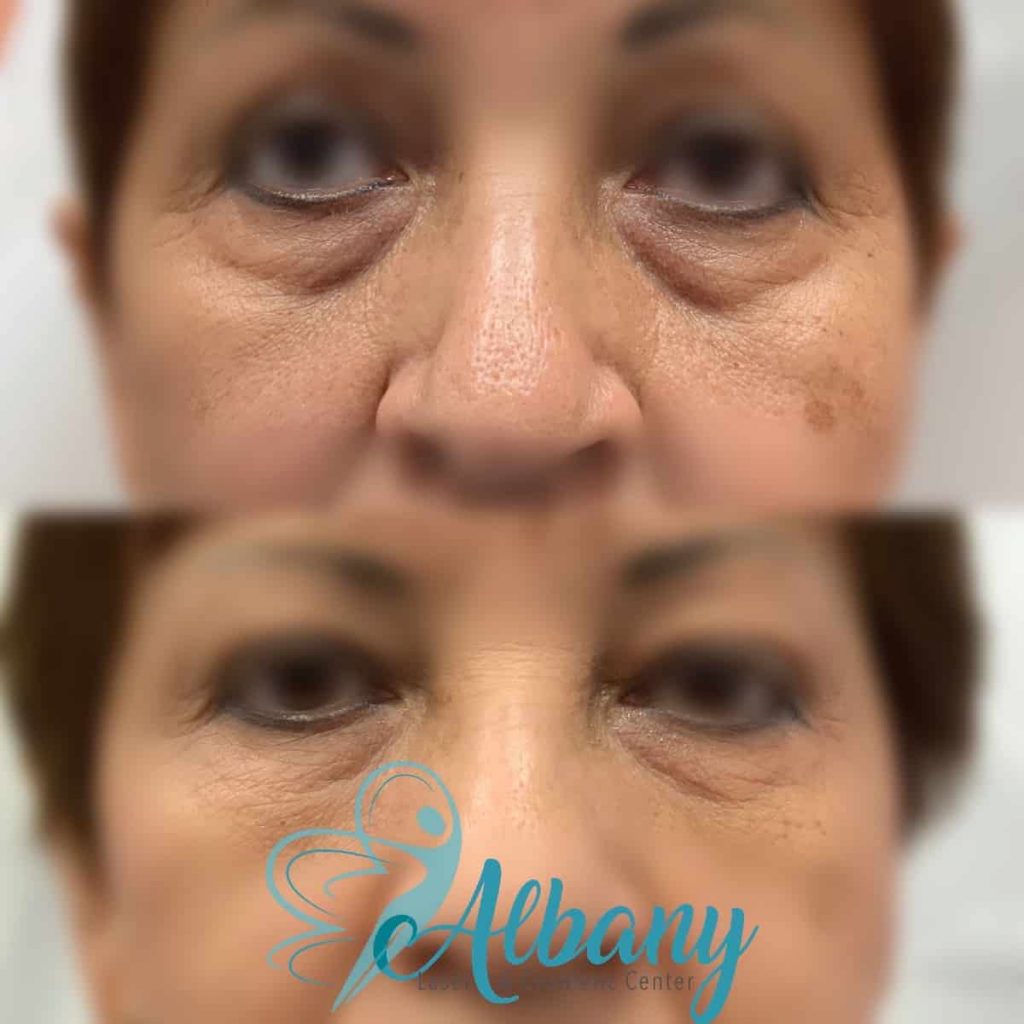 Albany Cosmetic and Laser Center provides a complete portfolio of non-invasive laser and cosmetic injection such as Botox, plasma, fillers, face-lift, body shaping, hair loss treatment, etc.
We are committed to working with our clients to achieve complete satisfaction. Our staff is all certified and trained for all procedures. Dr. Alhallak is a Pharmacist with Ph.D. in drug delivery and completed his cosmetic training in top cosmetic training centers in the whole world