Navigate the Treatment Details
How does laser target unwanted hair?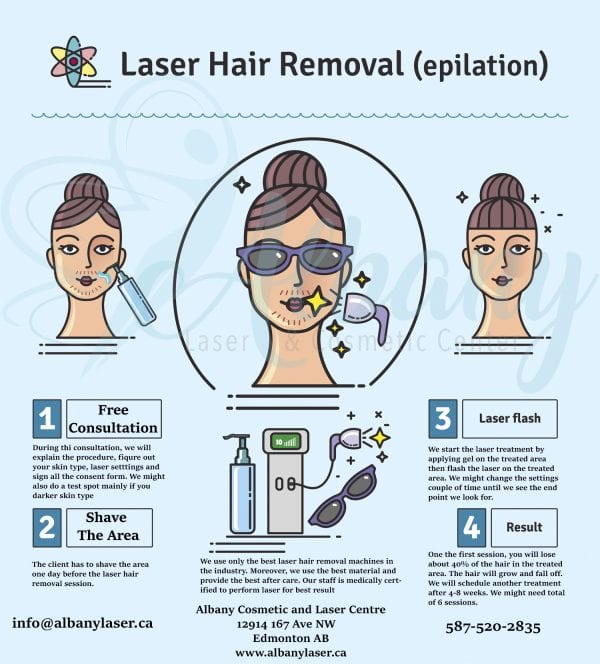 Laser hair removal works by targeting individual hair follicles with a laser beam, delivering a concentrated beam of light that is selectively absorbed by the pigments in the hair. This light energy then converts to heat and destroys the hair follicle, stopping further growth. It's an incredibly precise procedure, able to deliver maximum results with minimal discomfort and no damage to the surrounding skin – great news for those seeking to remove unwanted body and facial hair! Laser hair removal also has many advantages over traditional methods like waxing or shaving, as it saves time and can be done more effectively in fewer sessions. Plus, it's a great way to get rid of stubborn hairs without damaging your skin in any way. No wonder it's becoming increasingly popular!
Client Reviews and Testimonials
I recently had Botox treatment at Albany Clinic for my frown. I'm really happy with the results. Moreover, the staff was friendly and professional, making me feel at ease throughout the procedure. They use freezing cream and leave it long enough to work. So I highly recommend them!
"I'm very happy with the results of the laser hair removal at Albany Centre. The procedure was quick and comfortable. I did not feel rushed and provided me with many towels to change. So, I recommend them to anyone.
"I had an excellent experience with Albany Centre for lip fillers. Moreover, the team was so welcoming, and the results were just what I wanted. My lips look natural but bigger and with a heart in the middle!"
Read about laser hair removal, how it works, expected results, aftercare and more