Differences between Melasma and hyperpigmentation
Melasma or chloasma spots are larger areas of darkened skin that appear as a result of hormonal changes and resemble age spots in appearance. Pregnancy, for example, can cause an increase in melanin production, resulting in a "mask of pregnancy" on the face as well as darkened skin on the abdomen and other areas. Because their bodies go through hormonal changes similar to those experienced during pregnancy, women who take birth control pills may develop hyperpigmentation. If the pigment bothers you, you should stop taking your birth control pills.
Hyperpigmentation Treatment Options in Edmonton
Creams for whitening
Retinoids
Peeling agent
Peel using a laser
IPL treatment
Microdermabrasion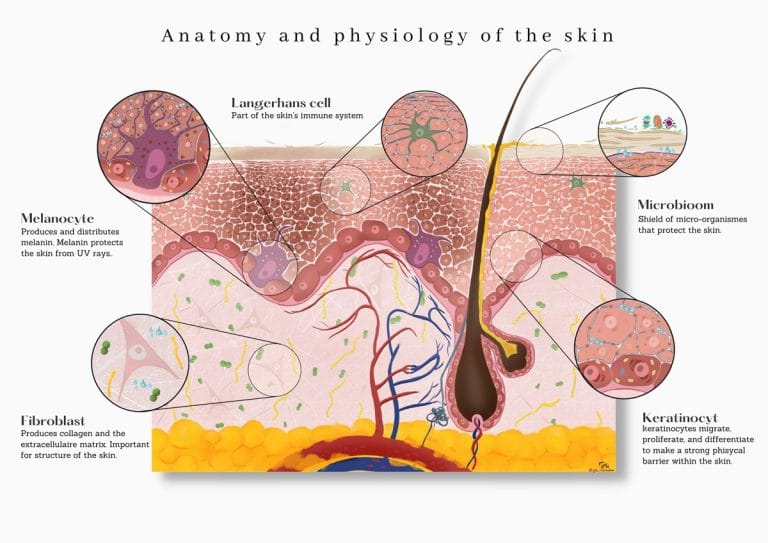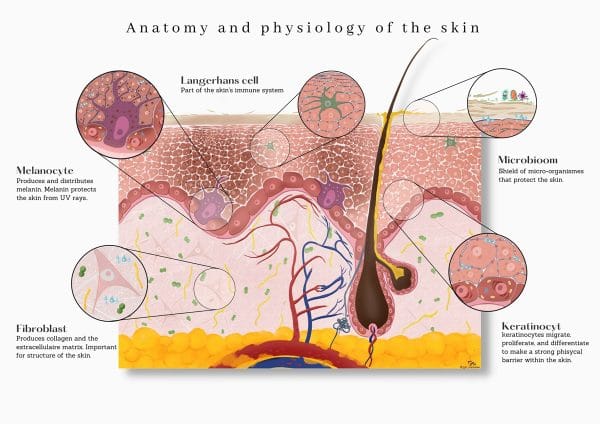 What can you do for Hyperpigmentation?
Hyperpigmentation is a medical word that refers to areas of skin that are darker in color. These patches are produced by excessive melanin production, which may be triggered by various factors, including acne and sun damage, and hormonal swings. If you are suffering from hyperpigmentation, you are not alone. Hyperpigmentation is a common skin problem that may be treated in various ways.
Bleaching creams
Lightening creams are over-the-counter (OTC) medications that utilize certain components to reduce pigmentation. Numerous these creams are also available in heavier prescription-strength formulations. They are often used once or twice daily to assist in the gradual lightening of the skin. Gel-based lightning treatments are also available. Licorice extract, N-acetylglucosamine, and vitamin B-3 are all common constituents in over-the-counter lightening remedies (niacinamide)
Who should give this a shot?
Whitening lotions or gels work well for flat areas such as melasma or age spots. They are beneficial for discoloration areas on the majority of skin types. While over-the-counter (and often more economical) alternatives for hyperpigmentation are available, they may take longer to work than expert treatments.
Acids on the face
Face acids, or skin acids, function by exfoliating, or removing, the skin's top layer. When you exfoliate your skin, fresh skin cells replace the old. The procedure helps balance out the tone of your skin and makes it more smooth in general. Numerous facial acids are available over-the-counter in beauty and drugstores. Alpha hydroxy acids, such as glycolic, are popular choices. Other options might include
acetaldehyde azelaic acid
acid kojic
vitamin C salicylic acid (in the form of l-ascorbic acid)
Retinoids
Retinoids, derived from vitamin A, are among the most widely used OTC skincare components. Their tiny molecular structure enables them to enter the skin deeply and treat the layers underneath the epidermis. You can get Retinoids by prescription and over-the-counter formulations. However, over-the-counter equivalents are typically weaker. If you have not noticed a significant improvement after several months, consult your dermatologist about a retinoid tretinoin (Retin-A) prescription.
Who should give this a shot?
While OTC retinoids may be acceptable for all skin tones, you should consult a professional if you have darker skin and want to use these treatments long-term. Additionally, it is worth noting that retinoids are frequently used to acne and fine lines rather than hyperpigmentation. Therefore, retinoids may not be the optimal first-line therapy. If you have many skin issues, you might want to consider the following: Differin Gel is a prescription-only retinoid that aids in treating acne and hyperpigmentation.
Peeling agent
A chemical peel utilizes greater concentrations of acids to treat a specific skin region. They minimize hyperpigmentation's appearance by eliminating the epidermis. Deeper versions may potentially reach the skin's main layer (dermis), resulting in more dramatic outcomes. While many chemical peels are accessible without a prescription, you may want to choose a professional-grade peel at your dermatologist's office. These are more strong and produce results more quickly. Because of their potency, in-office peels may further increase your chance of experiencing adverse effects. Consult your dermatologist on your specific risks. Both at-home and in-office chemical peels include the risk of redness, irritation, and blistering. When used incorrectly, blisters or scars may form.
If you love to have long sun exposure, chemical peels may not be the ideal treatment option. Chemical peels increase the sensitivity of your skin to the sun's rays. If you do not wear sunscreen or employ other forms of UV protection, the sun might aggravate your hyperpigmentation. You must use additional vigilance for at least one week following your last chemical peel.
Chemical peels maybe work if you have the following:
aging spots
sun damage
melasma
blotchy complexion
They work best on lighter skin tones and may provide effects more quickly than face acid solutions. If you have skin type 4 and up (darker skin tone) or desire a harsher peel, contact our Albany Cosmetic and Laser Centre professionals. They may describe the professional peels they provide and assist you in selecting the best one for you.
Laser resurfacing (skin resurfacing)
A laser peel (resurfacing) therapy reduces hyperpigmentation by utilising concentrated light beams. There are two types of lasers for skin resurfacing: ablative and non-ablative. The Ablative lasers are the most powerful, but more superfacial, as they remove layers of your skin. Non-ablative therapies, on the other hand, target the dermis to encourage collagen growth and tightening advantages. While ablative lasers are more aggressive, they may result in more adverse effects. These treatments deplete components in your skin, promoting the regeneration of tighter, more toned skin cells.
Skin resurfacing is not a one-size-fits-all procedure. Ablative lasers may be more effective on those with fair skin. If not used properly, Non-ablative versions may cause the skin to darken rather than lighten in certain individuals. Our Albany Cosmetic and Laser staff will work with you to determine the best treatment choice for your skin's discoloration and general tone.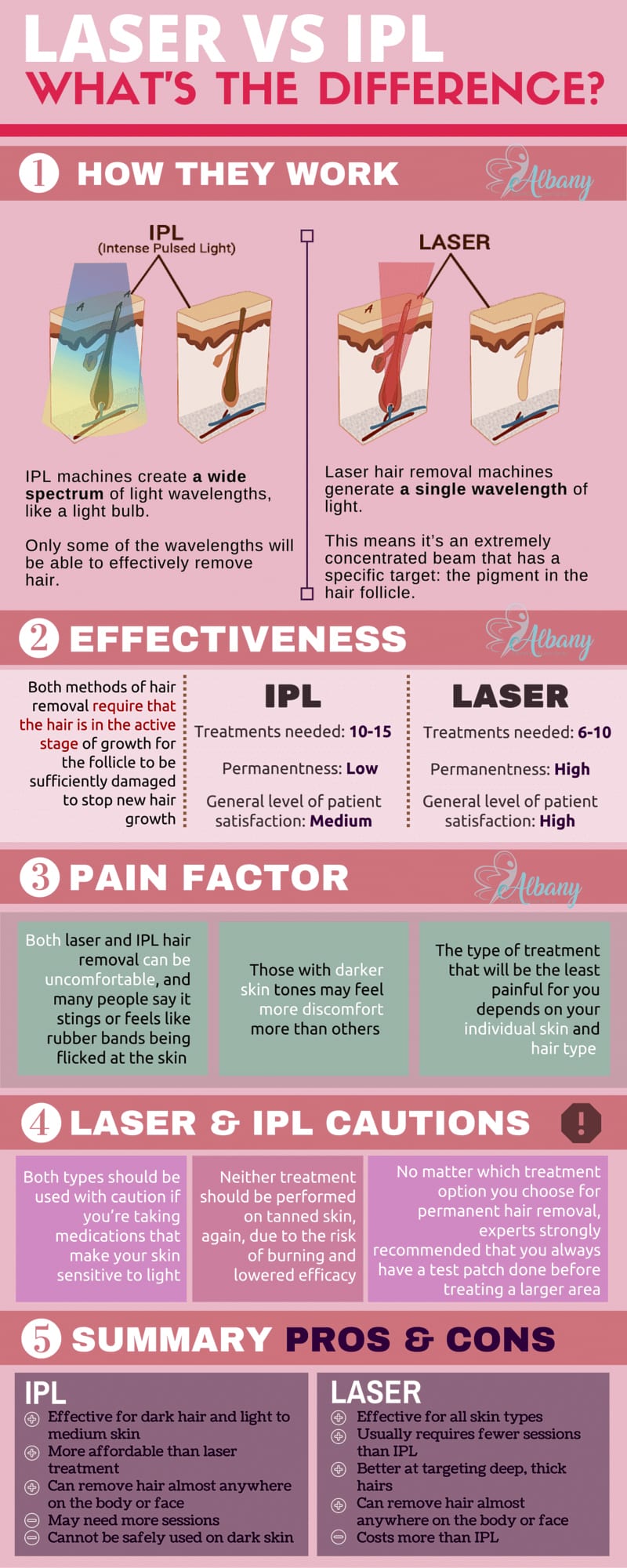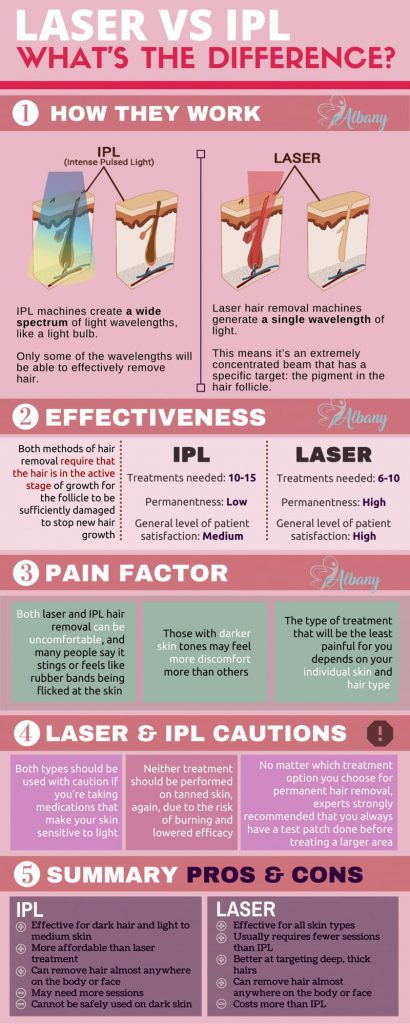 IPL treatment (intense pulse light therapy)
IPL is a non-ablative (fractional) laser therapy. As a photo facial, IPL treatment encourages collagen formation in the dermis. Typically, numerous sessions are required. IPL is used to address pigmentation disorders on the whole, but flat areas react particularly well to this therapy. Additionally, it may aid in the correcting of wrinkles, spider veins, and enlarged pores. According to Emory Healthcare, IPL is most effective for those with fair skin.
HydraFacial
HydraFacial is a non-invasive technique performed in the office to treat hyperpigmentation that is limited to the epidermis (superficial scarring). Your dermatologist will perform the HydraFacial using drill-like handheld equipment equipped with a wire brush or other abrasive attachments. The instrument is then swiped across your skin, removing the epidermis fast yet softly. One session is not enough, and several HydraFacial sessions may be necessary to reach your desired outcome. HydraFacial Microdermabrasion is more effective on shallow scars. We will discuss all options to help you make an educated decision about the appropriateness of this treatment for you. Additionally, it works well for those with lighter skin tones.
Albany Cosmetic and Laser Center's philosophy is about restoring youthful, healthy skin, not just improving its appearance. Hyaluronic acid, horse chestnut seed extract, red algae extract, copper, zinc, and magnesium peptides are among the botanical ingredients delivered using advanced, patented vortex technology. The Pigmentation Reduction treatments are a seven-step process that helps to cleanse the skin, eliminate dead skin debris and provide the necessary hydration, and provide essential nutrient support to rejuvenate the skin. The third phase uses red and infrared LED lights to encourage natural collagen and vitamin D production. The application of the Britenol Vortex-Booster, a clinically proven treatment for reducing the appearance of brown spots! The treatment, which was developed specifically to revitalize dull skin, targets dark spots and sun-damaged regions, leaving skin radiant and even-toned.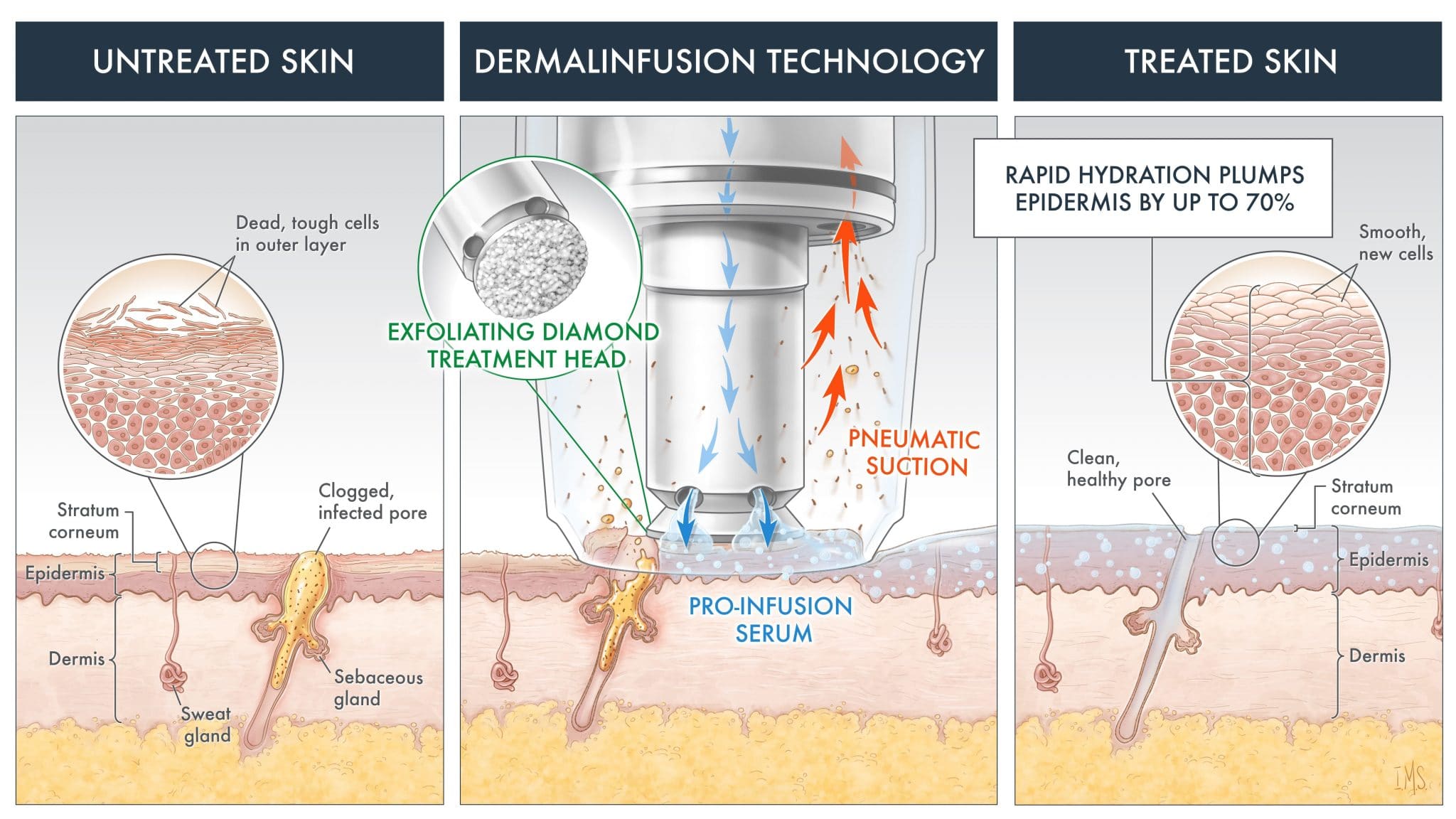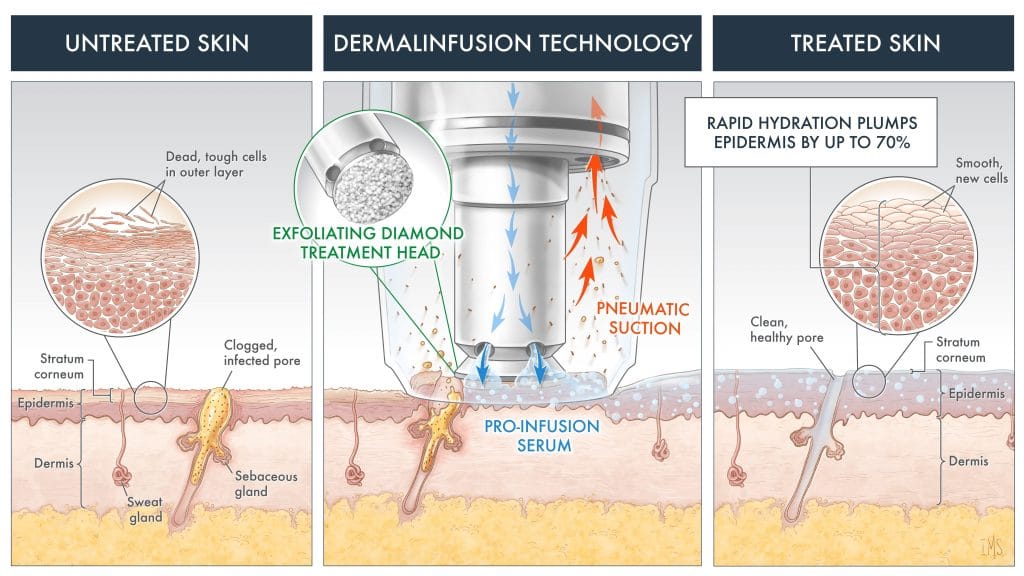 Laser Carbon Peels for Hyperpigmentation
We commonly use Laser carbon peels to improve the appearance of oily skin and large pores. After one or more treatments, fine lines and wrinkles should be visibly reduced. In one case study we published, we followed a patient improvement over six-carbon peel treatments administered two weeks apart to a young lady with extensive pustular, cystic acne. The fourth treatment resulted in significant improvements. Moreover, after the sixth treatment, we noted a 90% improvement in her acne issue. Two months later, at a follow-up session, these long-term effects were obvious. As with chemical peels, laser carbon peels do not produce long-term results.
You may require continued treatment to preserve the benefits of each. You may repeat Carbon peels every two to three weeks. However, we should allow sufficient time between treatments, for the skin to recover. Each individual's skin is unique. Consult your physician or a qualified aesthetician to ascertain the number of treatments necessary to get the desired outcomes.
Which products are most effective for each skin tone?
Skin tone might influence the strength and duration of hyperpigmentation treatments. As Dr. Alhallak points out, persons with fair, medium, and dark skin tones can benefit from some of the same procedures, but those with darker complexion require a longer time for the therapy to take effect.