Upper-lid tightening with Laser
This case represent a non-surgical case of mild ptosis (droopy eyelid). The purpose of the treatment is more cosmetic rather than medical.
Results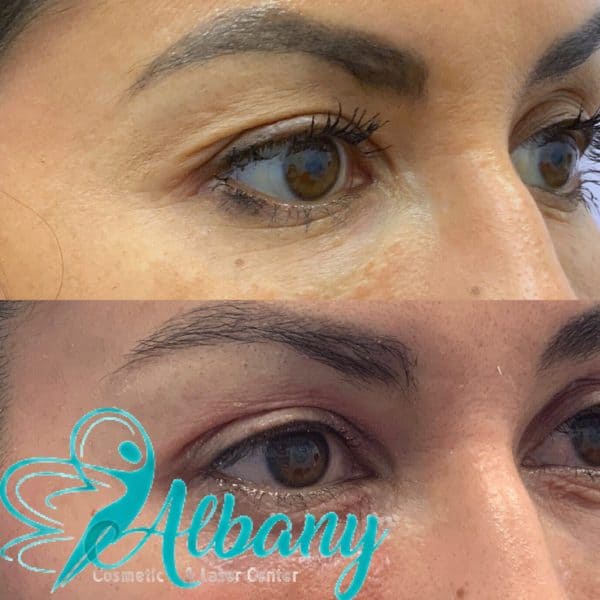 Treatment:
Fotona laser using the Er-Yag handpiece along with Fotona Smooth mode, offer a great option for skin tightneing on the eye lids. The eyes cornea are covered with special shields before th treatment.  The Laser will induce coagulation withour resurfacing, therefore, there will be no burning marks or risk of hyperpigmentation.
Cost
Upper and lower lids cost 300 per session. Total of 3 sessions maybe required