Mini facelift with fillers and threads
What is a Mini facelift?
A mini facelift is a non-surgical procedure that involves cosmetic injections such as dermal fillers, Botox, and PDO threads. The expected results in mid and lower face augmentation mainly for the cheek, nasolabial fold, marionette lines, and jawline.
Case 1016
Caucasian female in her late fourty. Her main complain is her tired look and mid and lower face folds. She is also concerned about her jawline. Patient does not have any major medical conditions and healthy otherwise
Treatment plan
In order to provide the best possible results Dr. Kamal Alhallak and R.N. Dima Omran decided to use a combination of HA dermal fillers for the mid face and COG PDO threads for mid and lawer face. Juvederm Volux was injected using a 25G 2″ cannula in the cheeck and nasolabiabl folds by Mrs. Omran. Four PDO threads were implemented by Dr. Kamal alhallak in each side.
Results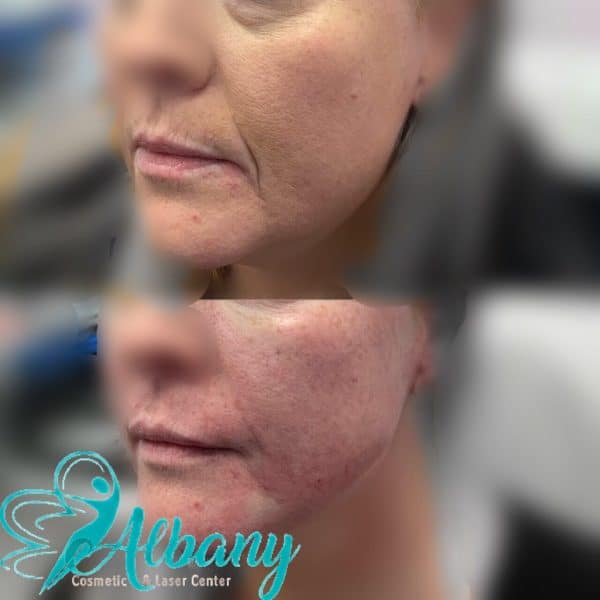 Cost
This specific treatment costed the client $2500