Improving lip definition with fillers with Restylane Cases # 1016
This is a simple case of lip fillers performed at Albany Cosmetic and laser center. The fillers used were Restylane Kysse, and Nuse injector Dima Omran performed the procedure.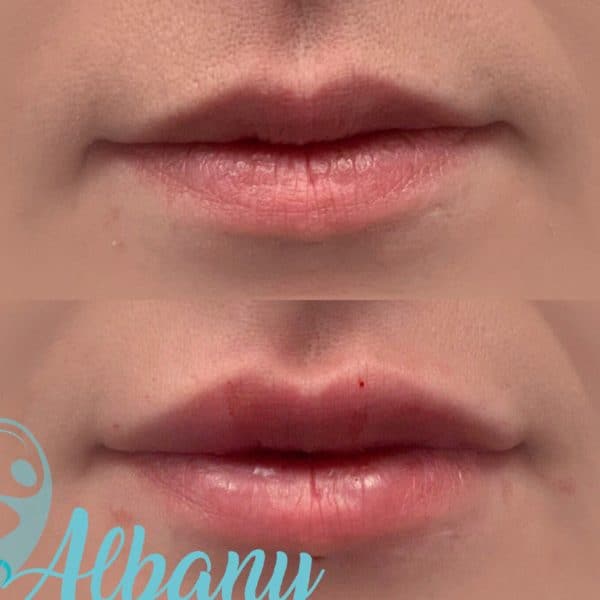 Treatment protocol
We applied 2% lidocaine jell on the lips and used a chiller to help reduce the pain perception. Dima used a 27G blunt cannula to create the Vermilion border and sharp 27G needles to enhance the lips' pillow and philtrum volume.
Lip fillers Downtime
Most of the downtime is due to injections, such as bruising and swelling, and it lasts for a couple of days and is then subsidized by itself; we also offer complementary treatment to expedite the process.
Lip fillers Cost
This procedure cost the patient $700
Under-eye Wrinkles Correction With Laser: Cases No. 1017