Results of Improving Lip Volume with the cannula
The interest in lip fillers has grown recently, and they have become one of the most popular cosmetic and non-invasive aesthetic procedures. A successful lip filler injection typically involves studying the facial feature and size to decide which form complements the remainder of the face.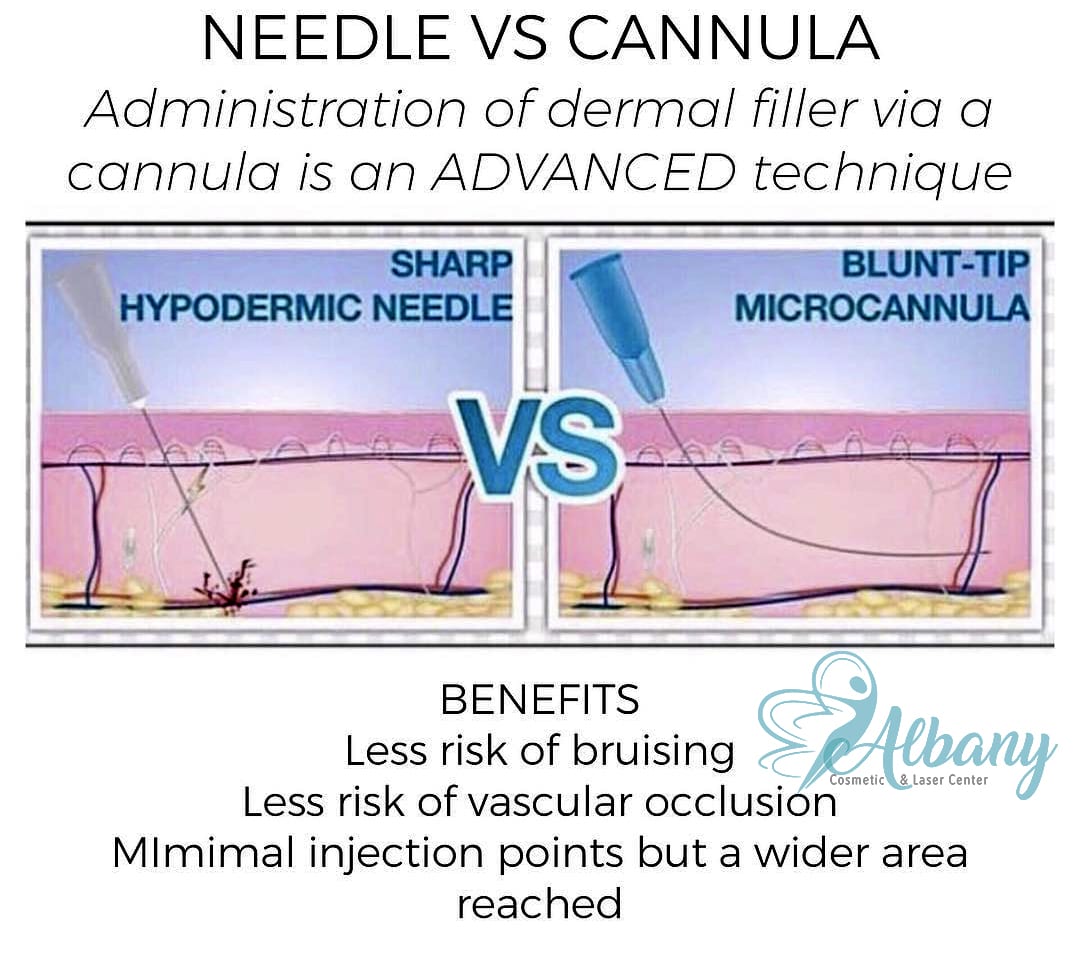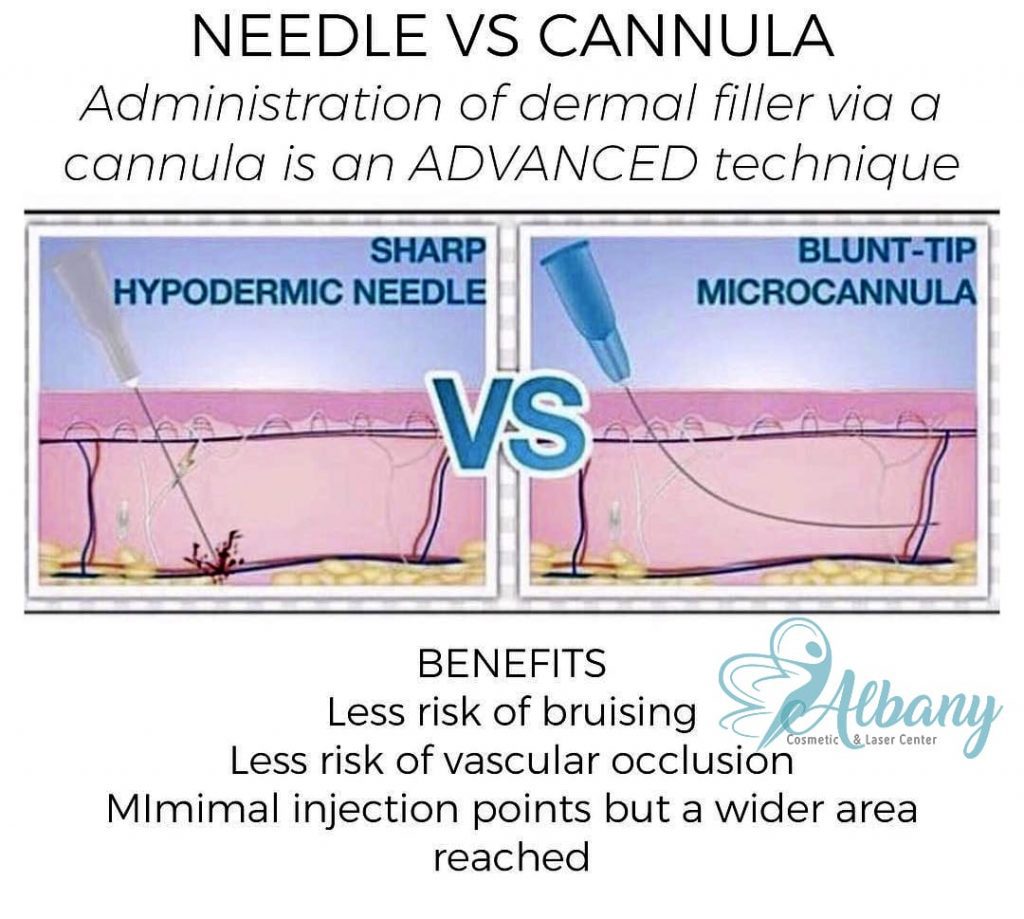 Each practitioner will have a unique treatment strategy to get the desired outcomes. Regardless of the type of fillers, each injection could perform the procedure using a sharp needle or a blunt cannula. The cannula is gaining momentum in lip fillers as more injectors use it to perform the fillers procedure.
What is the blunt cannula?
The blunt cannula has two main advantages over the sharp needle: blunt and flexible. The ideal cannula should have a round pointy head and balance between rigidity and flexibility to slide easily into the dermis layer. At Albany Cosmetic and Laser Center, all injectors are trained to use the Steriglide TSK cannula, the leading cannula worldwide.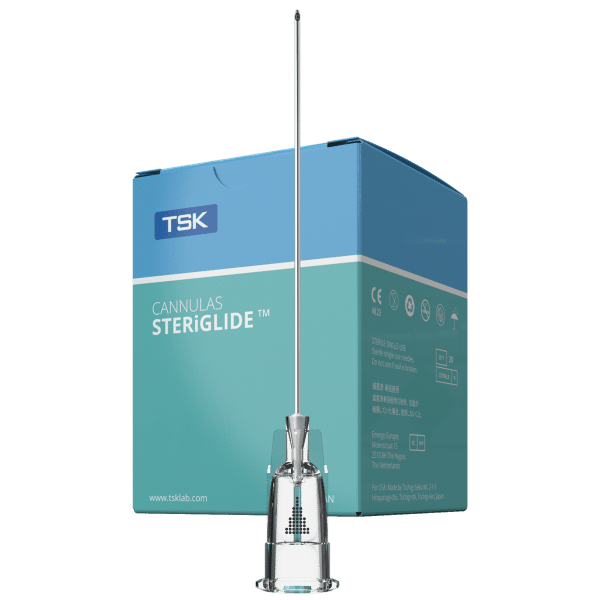 What are the advantages of choosing a blunt cannula?
If trained properly, an injector could make great use of cannula benefits such as
It is less painful than the sharp needles
Higher safety profile and less bruising
From one entry point, the injector could reach multiple facial areas
The following are some of the advantages of utilizing a blunt-tipped cannula for lip enhancement:
Fewer injections with sharp needles around the lips: Many injections with sharp needles may be unpleasant and sore. Many perceive needles as unpleasant, whereas those injected with a cannula report feeling "pressure."
Accuracy: An injector can inject filler accurately using a blunt-tipped cannula, giving the patients the desired results. A blunt-tipped cannula cannot enter an artery, making it a safer method. This ensures that any augmentation therapies will be considerably safer. Greater Flexibility: A big location may be treated or filled with only one injection, providing the doctor with more options. Sharp needles may pierce veins and arteries under the skin, but a blunt cannula will push them away, reducing the chance of bleeding and bruising. Sharp needles produce bruising and swelling, which may be difficult to prevent. Swelling and bruising are less likely to use the blunt-tipped cannula method, which requires less downtime.
Why is an injector trained in using a cannula?
The injector's preference determines the usage of a microcannula. Although needles are convenient, they are more likely to induce bruising or introduce filler material into a blood artery that is not desired. One of the most sought-after skills for face injections is micro-cannula precision. The Microcannulas enable the needle to enter via a single tiny point. The microcannula's elasticity enables it to go to different places where the filler can be injected. There is virtually little pain and minimal tissue damage because of this.
Read about similar topics
The Cannula Technique for Lip Augmentation in Edmonton
Improving Lip Appearance with Cannula