Lip fillers at Albany Cosmetic and Laser Centre
Do you feel like your lips are too thin? Do you want more definition in your lip area? If so, lip fillers may be the solution for you! Albany Cosmetic and Laser Center offers lip fillers that can give you the results you desire. We use only the best products and our team of experts will make sure that you are happy with the final outcome. Contact us today to schedule a consultation and find out more about lip fillers!
lip fillers Case study
At Albany Cosmetic and Laser Center, we understand that everyone is different and that each person has their own unique desires when it comes to their appearance. That is why we offer a variety of lip fillers to choose from, so that each individual can find the perfect product for their needs.
One of our patients, a young lady, wished to have more volume in her upper lip. We were able to help her achieve her desired look with lip fillers. The results were stunning and she was very pleased with the outcome. If you are interested in lip fillers, contact us today to schedule a consultation.
Dr. Alhallak used a blunt cannula to inject the lip filler, which made the procedure much more comfortable for the patient. She was very happy with the results and would definitely recommend lip fillers to anyone who is interested in achieving a more defined lip area.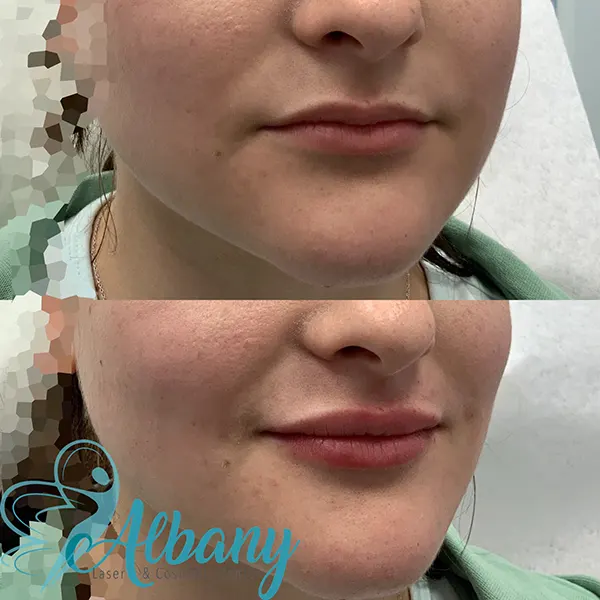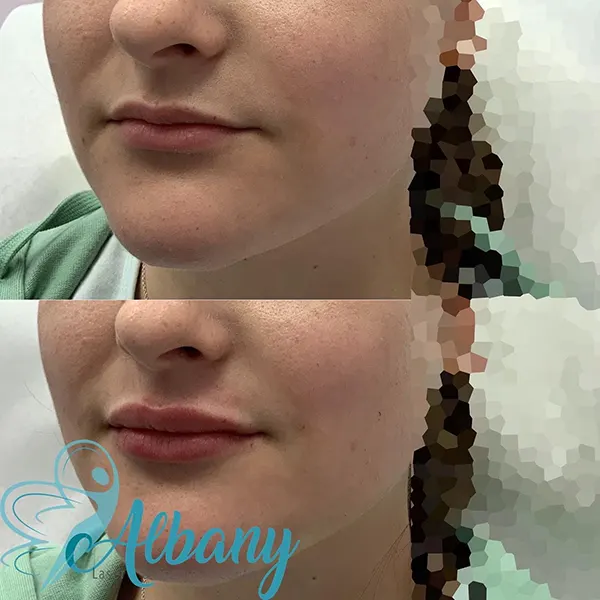 Lip fillers downtime
There is minimal downtime associated with lip fillers. In most cases, you will be able to return to your normal activities immediately after the treatment. However, there may be some swelling and bruising, which will subside within a few days. Make sure to avoid any strenuous activities during this time and avoid touching or rubbing the treated area.
Lip filler price at albany Cosmetic and Laser Centre
The cost of lip fillers at our clinic varies depending on the product that is used and other services added such as Botox lip flip. However, we always use the highest quality products and our team of experts will make sure that you are happy with the final outcome. Contact us today to find out more about lip fillers and to schedule a consultation. You won't be disappointed! This patient used Croma saypha HA filler and the cost was $450. We have also did 10 unites of Botox for the lip flip