Laser Tattoo Removal In Edmonton
We helped hundreds of Edmontonians clean their slate, and we are ready to help you. Equipped with the best laser tattoo removal machine in the whole world, the spectra Q-switch Laser with its photoacoustic energy will break down the tattoo into small ink particles that would be cleared by your immune system.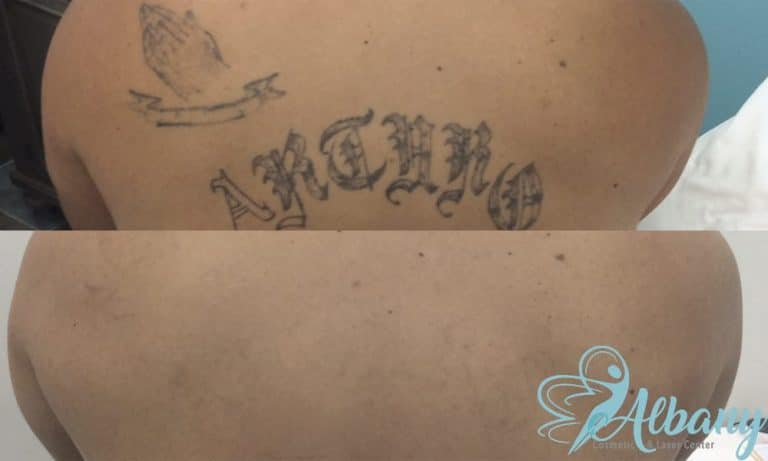 How does laser tattoo removal work?
In summary, the laser beam cooks the ink, breaks it and turns it into very small particles that are later cleared by the immune systems of our body.