Navigate the Treatment Details
How does laser tattoo removal work?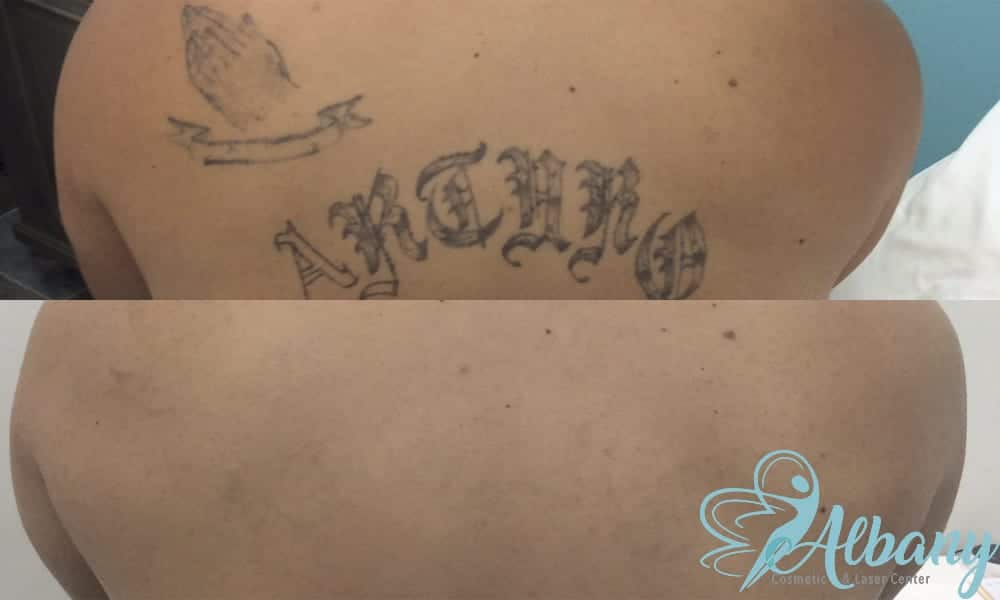 Laser tattoo removal is an increasingly popular way of making sure that a person's face is free from unwanted tattoos. Laser treatment works by breaking up the pigments of the tattoo, allowing them to be cleared away over time. The laser energy finely breaks apart the ink particles, which are then carried away by the body's own natural healing processes. Depending on how deep the ink is and how large the surface area is, multiple treatments may be necessary for successful results. The process is highly effective and can greatly reduce or even completely remove tattoos from the face with very little risk of scarring or other side effects. Additionally, laser technology offers far greater control over where to target each laser pulse than traditional tattoo removal methods, making it safer and more precise while also reducing discomfort during treatment.
Real Client Reviews and Testimonials
I had an excellent experience with Albany Centre for lip fillers. Moreover, the team was so welcoming, and the results were just what I wanted. My lips look natural but bigger and with a heart in the middle!
I recently had Botox treatment at Albany Clinic for my frown. I'm really happy with the results. Moreofer, the staff was friendly and professional, making me feel at ease throughout the procedure. They use freezing cream and leave it long enough to work. So I highly recommed them!
I'm very happy with the results of the laser hair removal at Albany Centre. The procedure was quick and comfortable. I did not feel rushed, and provided me with many towels to change. So, I recommend them to anyone.