Why choosing Albany Cosmetic and Laser centre for jawline contouring with PDO threads?
Albany Cosmetic and Laser Centre is the leading provider of jawline contouring treatments in Australia. We offer a range of treatments options, including PDO thread lifts, which can help to sculpt and contour the jawline for a more youthful appearance. Our team of experienced professionals are dedicated to providing you with the best possible care and will work with you to choose the right treatment for your needs. Contact us today to book a consultation.
If you're looking for jawline contouring in Australia, Albany Cosmetic and Laser Centre is the leading provider of this treatment. We offer PDO thread lifts as part of our range of jawline contouring treatments, which can help to sculpt and contour the jawline for a more youthful appearance. Contact us today to book a consultation.
At Albany Cosmetic and Laser Centre, we offer PDO thread lifts as part of our range of jawline contouring treatments. This minimally invasive procedure is performed using fine threads which are inserted into the skin to lift and sculpt the area.
Your Complete Guide for Jawline Contouring Procedure
How Does Filler Work For Jaw Contouring?
Dermal fillers fill in gaps in the face and jawline to achieve Jawline contouring and make you appear fuller and more beautiful. This non-invasive procedure can be used alone or in conjunction with Botox for more satisfying and long-lasting results.
What Are The Types Of Dermal Fillers?
Dermal fillers that can be injected into the skin are effective for jawline contouring. Unlike Botox, which relaxes the jaw muscles, fillers add volume to sagging or drooping areas of the jawline and face. There are various fillers; some dermal filler injections, such as Juvederm and Restylane, are made of hyaluronic acid gel. Sculptra and Radiesse are two fillers that act as collagen stimulators. Bellafill is a bovine-collagen-based filler with unique properties such as long-term results and collagen stimulation.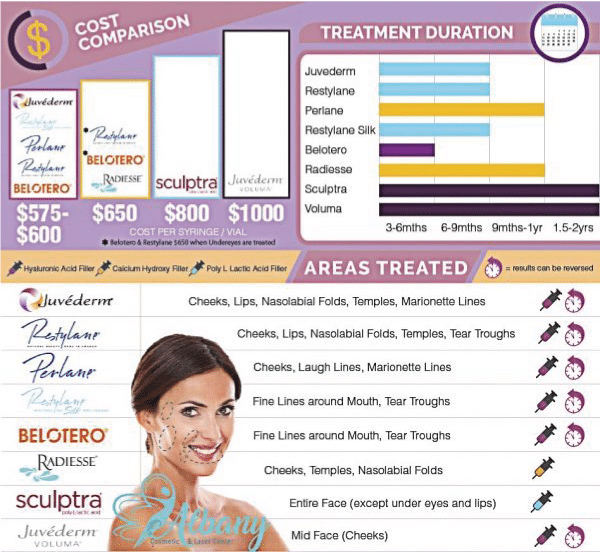 How Should We Use Fillers For Jawline Contouring?
Dermal fillers are ideal for people who have sagging, receding, or genetically weak jawline. It is also suitable for patients with dimpling, a sagging jawline, creases, wrinkles, or lines.
When Will I See The Results?
Ultherapy requires time to work because it stimulates the body to produce collagen. You can start seeing results three months after the treatment because the body requires time to produce significant amounts of collagen.
How Does Ultherapy Work?
Ultherapy is an abbreviation for ultrasound therapy. It works by concentrating ultrasound energy on the skin to stimulate the body's natural collagen production. Collagen is the protein that gives skin its firmness and suppleness. As we age, our body's ability to produce collagen decreases, resulting in saggy skin, wrinkles, and lines.
PDO Thread Lift On Jawline Contouring
This procedure has three main effects on the body including:
Mechanical skin lifting provides instant results
Collagen stimulation which promotes cellular rejuvenation
Neovascularization for improved skin texture, elasticity, and fine lines.
What Type of Threads is The Best?
The barbed PDO threads create instant mechanical lift and tighten the face, giving it a more youthful appearance. They will also boost the development of new collagen in the skin in the following months to increase volume and revitalize the skin. We may need images of you when you book to assess your appropriateness for the training. Thread lift for Jawline contouring can be used as a stand-alone therapy or with other procedures such as dermal fillers.
Side Effects Of PDO Thread
PDO thread lifting has some side effects, including Bruising, Bleeding, Soreness, and Swelling.
A sensation of mild tightness up to two weeks after the PDO procedure may cause infection, salivary duct damage, nerve damage, and nodules formation in rare cases. Apart from jawline contouring, the PDO thread lift is also effective for crow's feet, jowls, and wrinkles.
Ulthera for Jawline Contouring
Ultherapy is a non-invasive approach used in several regions, including the chin, neck, brow, and décolleté. It is one way to accomplish slimming, tightening, and lifting using High Intensity Focused Ultrasound (HIFU). Ultherapy works by sending sound waves through your skin and into the muscle of the spot you are treating. Multiple attachments are employed on the machine to allow superficial, medium, and deep penetration. It causes the muscle to tighten and shrink, giving the appearance of firming, wrinkles smoothing, and contouring.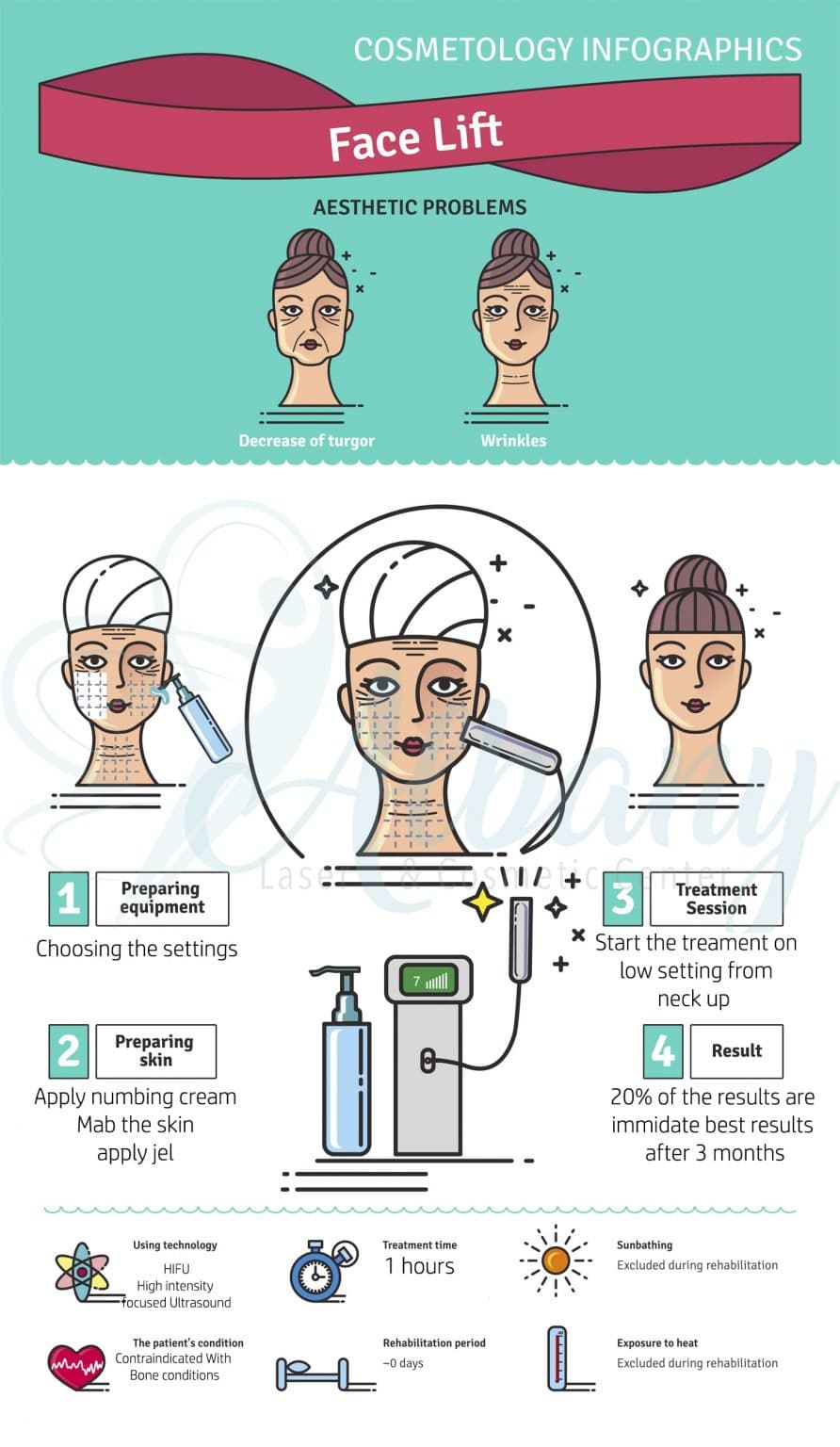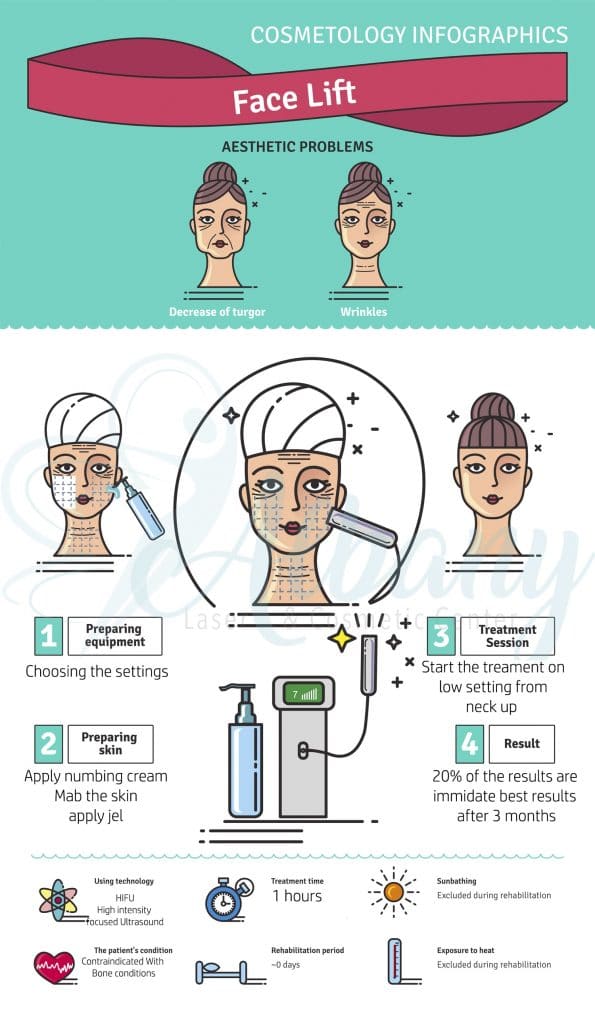 Ultherapy might be uncomfortable, but it is all relative.
While there is no cutting involved in the activity, it is not completely unpleasant. "There is a sound, and the patient is aware of how long it will remain. So they just clench their teeth, and many people are happy with it—it is a very personal thing "According to Dr. Alhallak. "I have patients that can sit and do anything, no numbing, no nothing…and they don't even wince." He says that he usually pre-medicates with a painkiller or laughing gas but that many individuals don't (in fact, he has done Ultherapy twice with no pain). You may also have discomfort or numbness in the region for a few days before it goes gone.
Fotona 3D Laser for Jawline Contouring
The skin on the jaw, chin, beneath the chin, and the surrounding chin and neck areas is securely tightened and lifted using Fotona's Nd:YAG laser in Piano Mode for laser jawline-contouring operations. Jawline contouring is a painless, non-invasive laser procedure that needs no downtime or anesthetics. Non-invasive jawline contouring is a great option for those who wish to tighten the skin around their jaw to obtain a more defined jawline.
How Many Treatments Will I Need?
Jawline contouring should be treated once a week for roughly four weeks or every two weeks until the desired results are reached. In general, younger individuals respond better to laser skin-remodeling procedures, and older patients will require more treatments to attain results equal to those in their 20s and 30s.
Fotona 3D Jawline contouring explained.
The majority of individuals find their sessions to be soothing and relaxing, similar to a hot stone massage. The laser technician will paint over the jawline and chin area with the Fotona laser handpiece in a painting motion to maintain the ideal heat temperatures of 37° to 42°C to induce jawline remodeling.
What Makes Someone a Good Candidate?
People concerned about saggy skin on the lower half of their face and looking for non-surgical solutions to strengthen the skin in the jawline and chin area are good candidates for jawline contouring. Because the laser does not injure the skin, Treatments with the Fotona laser for jawline contouring are safe and effective for most ages and skin types. Laser jawline contouring is a potent anti-aging treatment that helps prevent the appearance of jowls and the loss of jawline definition.
Non-surgical jawline contouring may be the best choice if you want to define and tighten your jawline without surgery nor downtime! Jawline contouring is a non-surgical process that restores youthfulness to the jaw region without causing any discomfort during or after the operation. Many celebrities keep their jawline contouring a well-guarded secret. Dr. Alhallak is now extremely thrilled to provide this procedure to his patients at his Edmonton Cosmetic Medical Spa.