As we age, we start losing facial volume. Even at a young age, more people are interested in having a more defined and contour cheek. A consultation is the most important part of the cheek filler procedure.
Here, the medical professional will assess your individual needs and discuss any potential risks and possible side effects with you.
They will take a detailed medical history to check that it is safe for you to proceed with this treatment. At this stage, they can also explain how the results will be achieved and what type of filler they are likely to use. There are different excellent cheek fillers, including Juvederm, Restylane, Teosyal, Sculptra, Radiesse and Bellafill.

Once this is done, the area to be injected will be marked with a pen. This allows both parties to have a full understanding of where the injection sites are located on your face. A freezing cream is then applied to the area to numb it before any needles are used in order to reduce discomfort during treatment.


The actual injection process usually takes around 20 minutes, depending on how many sites need injecting but only a few seconds for each site itself. Dr. Alhallak will inject small amounts of hyaluronic acid filler into specific locations on your cheeks using a cannula, which will add volume and create a plumped-up look, similar to when we were younger.
Immediately after the treatment, the treated areas may feel slightly tender or swollen, but these should resolve within 24 hours. However, you should expect some redness for up to 48 hours afterwards, which can easily be disguised with makeup if needed. Depending on the location of the injections, there could also be some minor bruising at first, but again this should soon settle down without any further care needed. It's important to follow the aftercare instructions, do not massage or rub your cheeks as this could affect your results and could lead to lumps forming under your skin too, so take care when applying cosmetics or skincare products in these areas afterwards.

The results should become visible within a few days; however, it can take up to 6 weeks until all effects are noticeable as sometimes swelling masks them initially. These effects can last anywhere from 6 months to 18 months before another top-up is necessary, depending on factors such as lifestyle and age.
Navigate the Treatment Details
Marking for Cheek Fillers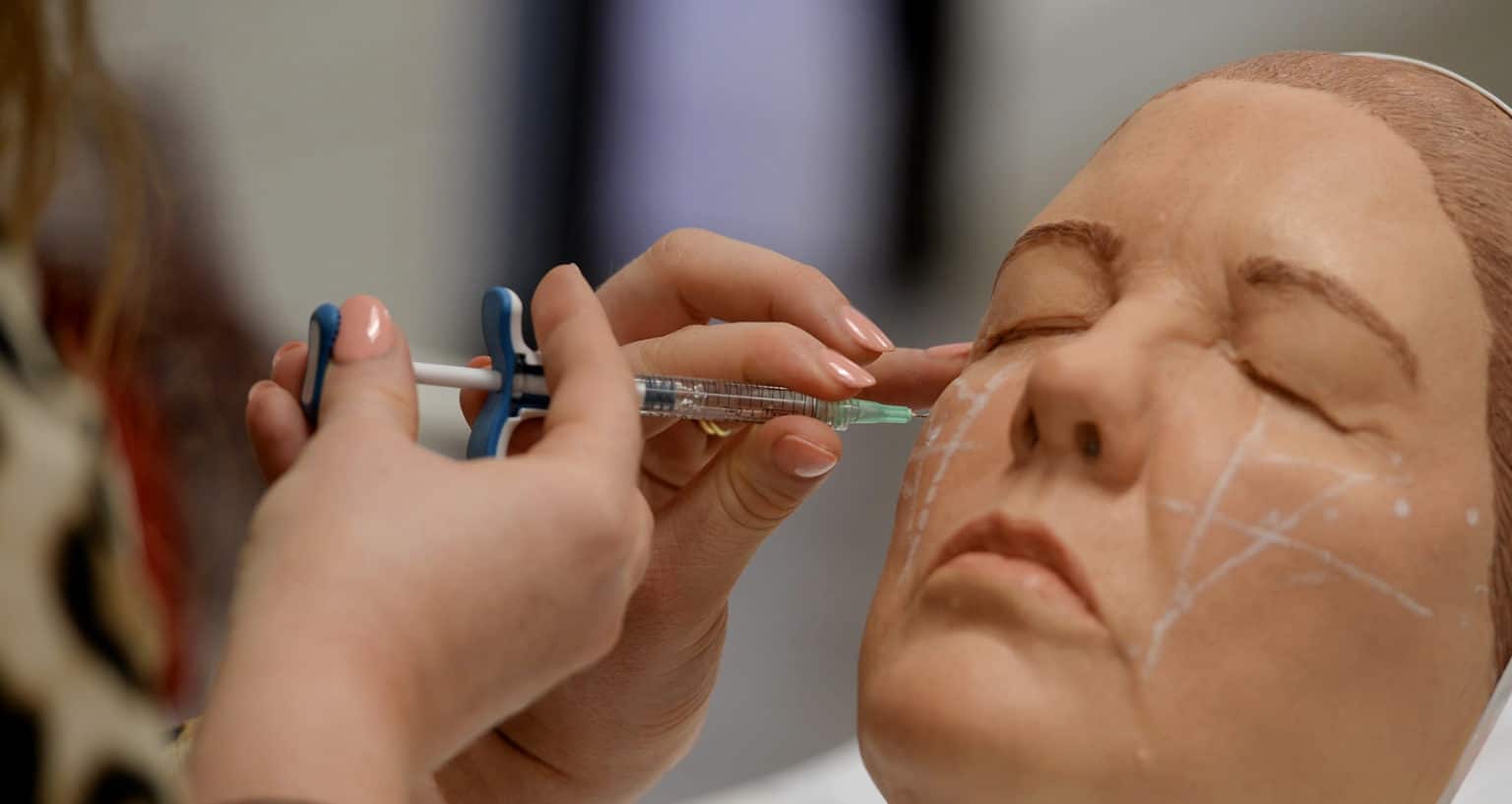 Dr. Alhallak explains the marking process as follows "When drawing the lines for lateral cheek filler, it is important to ensure that they do not impinge on the orbital rim, as this may lead to areas with unnatural fullness, resulting in edema formation due to the hydrophilic nature of the fillers. The standard three points should be approximately 5-10 mm apart. For anterior (apex) cheek filler, starting with a line from the lateral canthus down to the oral commissure and then one from the ala of the nose to the tragus of the ear is common. This will form a triangle, at which point you can draw 3 further lines radiating outwards from it, forming a hexagon-like shape. Marking up in this way allows you to accurately assess how much product is needed and where to place it in order to create balance and symmetry. Careful consideration should be given when assessing each individual's facial anatomy and bone structure as these have an impact on filler placement, ensuring results are natural looking. It is essential that practitioners have an excellent understanding of facial anatomy when marking up and injecting dermal fillers, as this will help them avoid potential complications associated with incorrect placement or dosage amounts."
Real Client Reviews and Testimonials
I had an excellent experience with Albany Centre for lip fillers. Moreover, the team was so welcoming, and the results were just what I wanted. My lips look natural but bigger and with a heart in the middle!
I recently had Botox treatment at Albany Clinic for my frown. I'm really happy with the results. Moreofer, the staff was friendly and professional, making me feel at ease throughout the procedure. They use freezing cream and leave it long enough to work. So I highly recommed them!
I'm very happy with the results of the laser hair removal at Albany Centre. The procedure was quick and comfortable. I did not feel rushed, and provided me with many towels to change. So, I recommend them to anyone.
Read about cheek and mid-face Augmentation, filler types, injection procedure, results, aftercare and more