Cellulite is a condition that affects many women, regardless of their weight or body type. It is characterized by dimpled skin, usually on the thighs, buttocks and stomach. Although cellulite is not a medical concern, it can be difficult to get rid of and cause feelings of self-consciousness.
Several factors can contribute to the development of cellulite, including genetics, hormones and lifestyle choices. For example, women who are overweight or have a sedentary lifestyle are more likely to develop cellulite. There are a variety of treatments available for cellulite, but there is no surefire way to prevent it. However, there are some things you can do to reduce your risk, such as maintaining a healthy weight, exercising regularly and eating a balanced diet.
If you are concerned about cellulite, talk to your doctor or dermatologist. They can recommend the best course of treatment for you.
Overview of Cellulite Treatments
At Albany Cosmetic and Laser Center, we offer a variety of cellulite treatments that can help improve the skin's appearance. Lipo massage and subcision are two of the most popular treatments we offer. Lipo massage uses focused pressure to break up the fat cells that cause cellulite.
Subcision involves breaking up the fibrous bands that pull down on the skin, causing dimpling. These treatments can provide significant results, though multiple sessions may be necessary to achieve desired results. Other cellulite treatments we offer include non-surgical lipo laser and radiofrequency skin tightening.
These treatments work by heating the tissue and breaking down the fat cells. Overall, cellulite treatment can provide modest results, but it is important to consult with us to decide which treatment is right.
Treatment costs will vary depending on your chosen treatment, but most insurance plans will cover at least part of the cost. Side effects are typically minimal, though some patients may experience temporary bruising or swelling. If you are interested in learning more about our treatment, don't hesitate to contact us in Edmonton!
Though the development of cellulite is not fully understood, several factors are thought to contribute to its formation. One theory is that cellulite results from the loss of collagen, a protein that provides structure and support for skin cells. When collagen levels decline, the skin becomes less elastic and more likely to form dimples. Another theory suggests that cellulite is caused by an accumulation of fat cells beneath the skin. As these fat cells expand, they push against the connective tissue, causing the skin to pucker and creating the characteristic "orange peel" appearance.
Risk Factors
In general, cellulite is more likely to develop as we age due to a gradual decrease in collagen production. However, several lifestyle choices can also impact the likelihood of developing cellulite. For example, smoking and a lack of exercise can decrease collagen production, while a diet high in fat and carbohydrates can contribute to an increase in fat cells. Though there is no sure way to prevent cellulite, maintaining a healthy lifestyle may help to reduce your risk.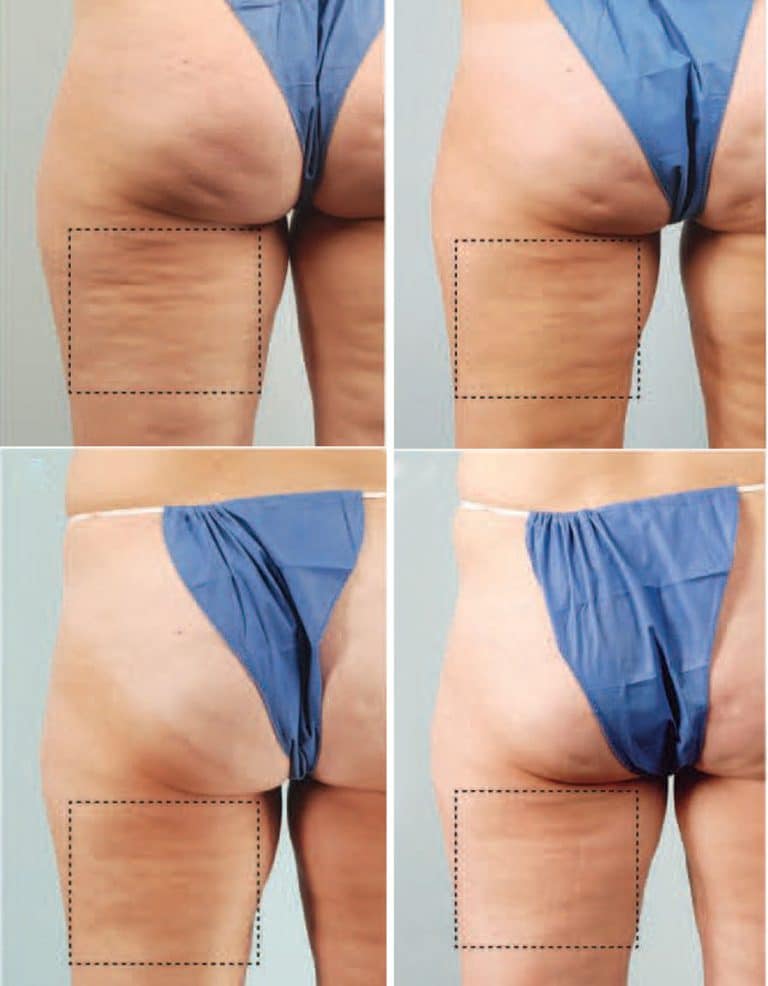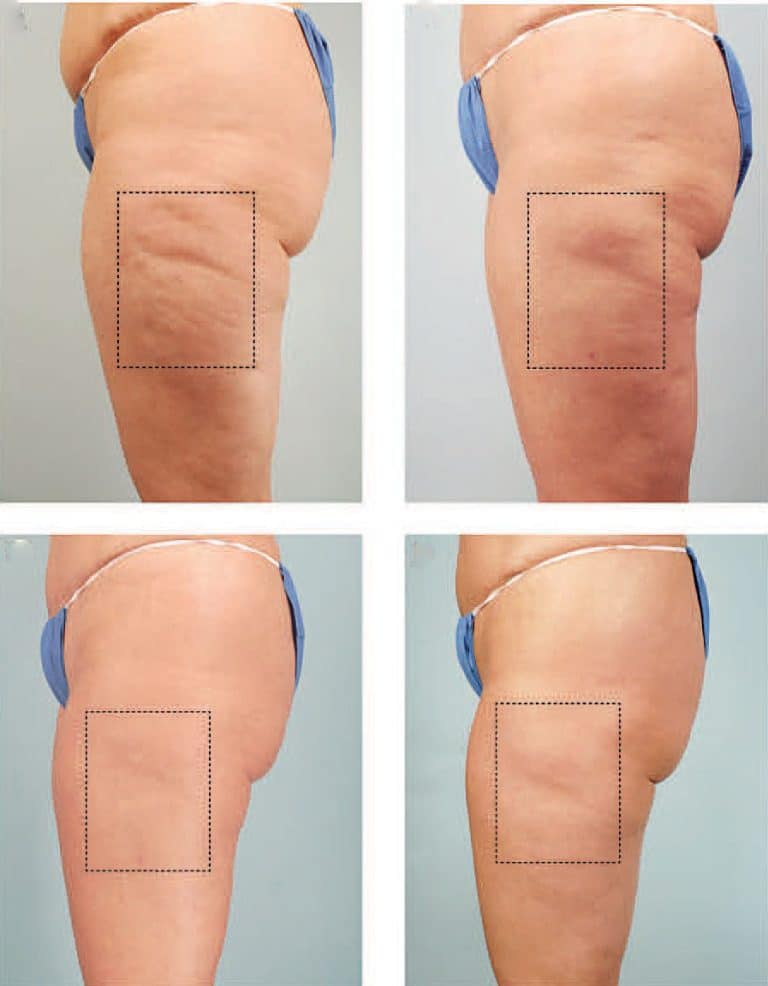 Cost of Cellulite Removal
While there is no one-size-fits-all solution to cellulite, there are a number of treatments that can help to reduce its appearance. One popular treatment is LPG lipo massage. This involves using a special device to massage the skin and break up the fatty deposits that cause cellulite. The result is a temporary reduction in the appearance of cellulite. Another treatment option is laser therapy. This uses high-intensity light to target the fat cells and break them down. While effective, laser therapy can be expensive and is not suitable for everyone. Cellulite is a common issue, but there are a number of treatments that can help to reduce its appearance. With so many options available, there is sure to be a treatment that is right for you.
Price of the cellulite treatment in Edmonton
Each treatment has its own advantages, disadvantages, and price as shown in the following table
| | |
| --- | --- |
| Treatment Type | Service Price |
| Lip message | $600 |
| Fotona Laser | $600 |
| Subcision | $1,200 |