Cellulite is a condition that affects many women, causing dimpling and bumpiness on the skin. There are several treatment options available, ranging from home remedies to surgery. However, three of the most effective treatments are laser therapy, subcision, and lipomassage.
Laser therapy involves using a handheld device to emit pulses of light energy onto the skin. This energy penetrates deep into the tissue, heating up the fat cells and breaking them down. Subcision is a surgical procedure that involves making small incisions in the skin and then inserting a needle underneath the dimpled area. This helps to release the fibrous bands that are pulling down on the skin, lifting it up and smoothing out the surface. Lipomassage is a type of massage that uses suction and rolling motions to break down fat cells and improve lymphatic drainage. It can be done with or without special equipment.
All three of these treatments can be effective at reducing cellulite. However, they should be used in conjunction with lifestyle changes, such as eating a healthy diet and exercising regularly. Combined, these measures can help to improve the appearance of cellulite and prevent it from returning in the future.
Our vast majority of laser machines, along with our expert medical staff, enable us to customize cellulite treatment based on the client's response. Radiofrequency, fractional microneedling, fraction laser, and meso injection of firming peptides are among the treatments available. The effects of these treatments are most visible after three months and last for a long time. You will be able to target multiple areas of the body with our treatments and achieve both cellulite removal and body contouring.
What is the Cause of Cellulite?
Cellulite developed when fibrous bands called septae that link the skin to the underlying muscular fascia tighten unevenly, forcing the skin down and degrading, enabling the usual layer of fat beneath the skin to rise upward. This leads to the appearance of puckering or "cottage cheese." Cellulite affects 85 to 90% of adult females, most commonly on the belly, buttocks, and thighs. Cellulite worsens by the aging process as skin loses suppleness and becomes less able to withstand the uneven stress caused by the fibrous bands. While overweight persons tend to have more noticeable cellulite, it is also frequent in very thin women, and reducing weight seldom eliminates cellulite.
Is Cellulite Reduction Right for Me?
While cellulite is more frequent in women than males, many women dislike the dimpled, uneven look. If you are dissatisfied with the sight of cellulite on your body, cellulite removal might help you regain confidence in your appearance. Cellulite therapy will generally be most successful if you are:
Worried about cellulite's influence on your look and seek to minimize it.

Content with your present weight and are not severely obese.

Generally in good health.

You have reasonable expectations—cellulite removal therapies can significantly reduce dimpling, but they cannot completely eradicate it.
Which Treatment Choices are Available to me?
Cosmetic surgeons employ a range of techniques to assist patients in losing cellulite. While none are permanent, a few can provide outcomes that last a year or more. The most frequent cellulite treatment is listed below; however, the availability of these or any other therapy will vary according to the cosmetic surgeons in your region.
Treatments Using Lasers (Cellulaze®)
This Laser cellulite removal involves the insertion of a small laser probe just beneath the skin via a small incision. This laser burns the tissues beneath the skin's surface, where it is effective in the following ways:
dispenses with a portion of the fibrous septae

thinning the subcutaneous fat layer

encourages the formation of collagen

enhance the texture and suppleness of the skin
Although it requires small incisions, laser cellulite treatment is still minimally invasive and may be safely performed in-office under local anesthetic by a competent practitioner. Typically, downtime is limited to one or two days. Cellulaze is suggested for a one-year duration, and patients often get their desired outcome with a single treatment. (We do not offer this treatment at Albany Cosmetic and Laser Centre, but we offer the RF subincision)
Cellulite Treatments with Non-laser Energy
Numerous treatments heat the skin, stimulate collagen synthesis, and eliminate cellulite using energy from radiofrequency (RF), ultrasound, infrared light, or radial pulses. Depending on the exact therapy, energy-based cellulite removal may also assist in modest fat loss and the relaxation of the fibrous septae, resulting in a smoother, more even skin texture. Among the medicines now approved by the FDA are the following:
VelaShape® is a trademark of VelaShape® (RF and infrared light)

Freeze Venus® (RF and pulsed electromagnetic fields)

Body with ThermiSmooth® (RF)

Z Wave Zimmer (radial pulse therapy)
Energy-based cellulite treatments are non-invasive and typically need minimal downtime because they reach the cellulite through the skin. However, patients should plan for a series of treatments for maximum outcomes. Additionally, because the effects are transient, you must repeat therapy every few months to retain them.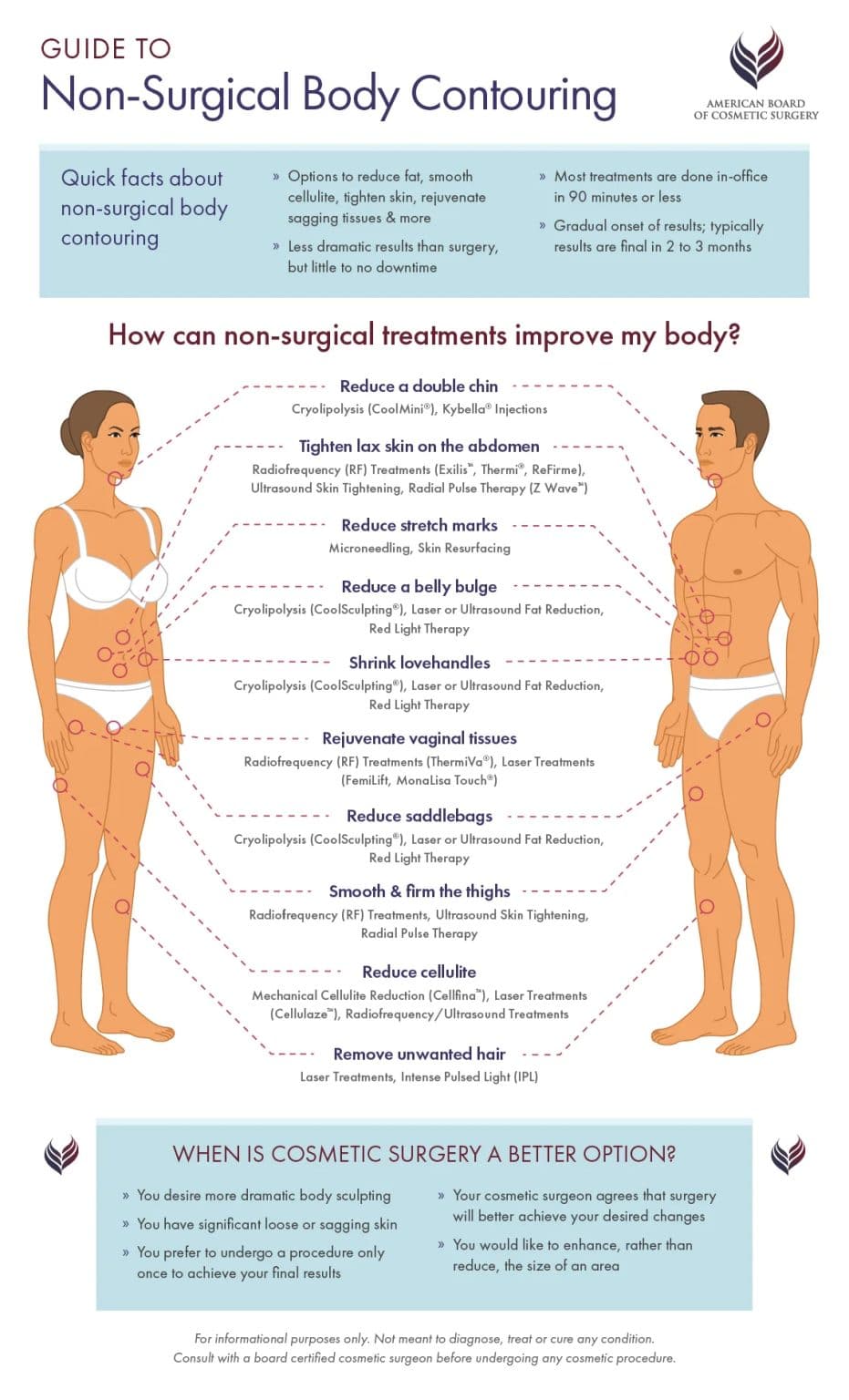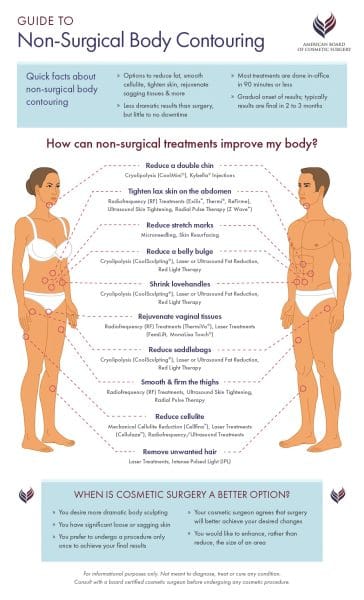 Treatments Administered Through Injection (QWO®)
QWO is the first injectable for the treatment of cellulite. It includes enzymes that break down the collagen bands that cause cellulite to seem dimpling, minimizing its appearance without surgery. Additionally, QWO works by increasing the flexibility of septae and shifting fat cells beneath the skin. The number of QWO treatments varies according to the size and location of the treatment region. Therefore consult with your cosmetic surgeon to develop a treatment plan.
Clinical studies with three treatments spaced three weeks apart produced the desired results. There is no downtime while bruising, or other minor side effects may occur in the treatment region. Clinical research demonstrates that QWO is both safe and effective when applied to the buttocks of females. QWO is the least intrusive approach for noticeably reducing cellulite compared to other well-known cellulite treatments. (We do not offer this treatment at our Edmonton location)
Cellfina Mechanical Subcision
Cellfina is an FDA-approved mechanical cellulite removal system. It works by loosening constricted septae using a very thin blade introduced through a very small incision. The skin is softly suctioned into the Cellfina device, allowing the cosmetic surgeon to enter the blade only a few millimeters into the skin with minimal damage to adjacent tissues. Cellfina is now the longest-lasting cellulite treatment available, with benefits lasting three years. There is little downtime required, and patients reported improvement seven days after the treatment. Temporary discomfort and light bruising are possible side effects, but significant complications are extremely rare when treated by a trained physician. (We do not offer this treatment at Albany Cosmetic and Laser center in Edmonton, but we offer the RF Subcision)
Lipomassage
This procedure includes vacuum suction or rolling the skin and subcutaneous fat. While some patients claim excellent outcomes, any smoothing effect is most likely the product of moderate irritation in the treatment region. Most people who suffer from cellulite have tried creams or lotions that claim to treat cellulite. While certain medical-grade treatments can progressively increase collagen synthesis for tighter skin, even high-quality products are rarely helpful on cellulite, which requires more extensive fat, connective tissue, and collagen remodeling than a cream can give. Cellulite creams are seldom an investment worth making.