What exactly is Fraxel?
Fraxel is a fractional laser treatment technique. It has grown to become one of the most popular laser treatments available. It is well-known for its rapid results and low cost. The treatment is highly effective, with only one or a few sessions required to achieve satisfactory results. Although recovery takes about a week. One might anticipate redness, skin peeling, and sunburn effects. The long-term consequences are positive. The texture becomes flawless, and the skin lines are evened out. Additionally, it minimizes any sun damage.
At first glance, the cost may appear high but consider the alternative. You consume all of the treatments, lotions, and creams over a decade. It is more expensive than this. Additionally, chronic use of these supplements is harmful. Numerous adverse effects and irritations have been reported. It only requires a week of recovery. And the results are quite impressive and readily apparent. Certain skins require no follow-up or maintenance at all. As a result, for some, this may be a one-time event.
How does the Fraxel laser work?
What it does is cause damage to the skin surrounding the targeted area. The damaged skin, in its natural state, also heals itself. Thus, the entire area is naturally stabilized. Each treatment regenerates approximately 20% of the skin. This is a non-ablative skin treatment that is completely safe for the skin. It does not cause the skin to burn, as previous laser treatments did. As a result, it requires less recovery time and is a more healthy option. Mature skins are more prone to damage. As a result, it is always prudent for mature skin.
What are the applications of the Fraxel laser?
It is the most effective method of skin rejuvenation. Additionally, it evens out scars and visible pores on the skin. Additionally, it is used to maintain the skin. Once or twice a year is sufficient for skin maintenance. Additionally, it is the most frequently recommended treatment by dermatologists.
This treatment is also ideal for post-summer skin. According to reports, demand for Fraxel increases during the fall.
Additionally, this procedure improves the pigmentation of the skin. Melasma is a very common skin condition. A few symptoms include the formation of brown patches on the forehead, cheeks, and nose. Additionally, the treatment aids in the treatment of this skin condition. Additionally, it is an excellent alternative for removing stretch marks. It Yeter to cure stretch marks that appear earlier and are red. Older stretch marks can also be removed with a few Fraxel sessions. Microdermabrasion is frequently used to remove stretch marks. Which results in a time-consuming and costly process. And the results are utterly depressing. It is now a more viable option with promising outcomes.
It is frequently used to remove wrinkles and brown spots. Because it is a curative treatment. Additionally, it degrades melanin. Melanin is what gives brown spots their color. Thus, this all-encompassing treatment is deliberate. 
It is extremely effective at removing wrinkles from sensitive areas. Numerous things can go wrong when using alternative wrinkle removal methods. For example, wrinkles around the eyes are a particularly delicate face area. Additional wrinkle removal techniques have been shown to cause damage to the eyes. It is quite the opposite with Fraxel lasers. Effective wrinkle removal around the eyes requires caution.
Additionally, it is risk-free. Inducing cell regeneration. This causes the wrinkle-causing muscles to contract again, rather than chemically filling the wrinkle, as other treatments do. It heals them more cosmetically. The skin naturally restores its wrinkle-free shape.
Additionally, a combination of it and other chemicals aid in tattoo removal. This technology and its application are cutting-edge. And the outcomes are quite remarkable. Previously, patients were required to attend numerous sessions. However, incorporating the Fraxel laser into the process reduces the number of courses.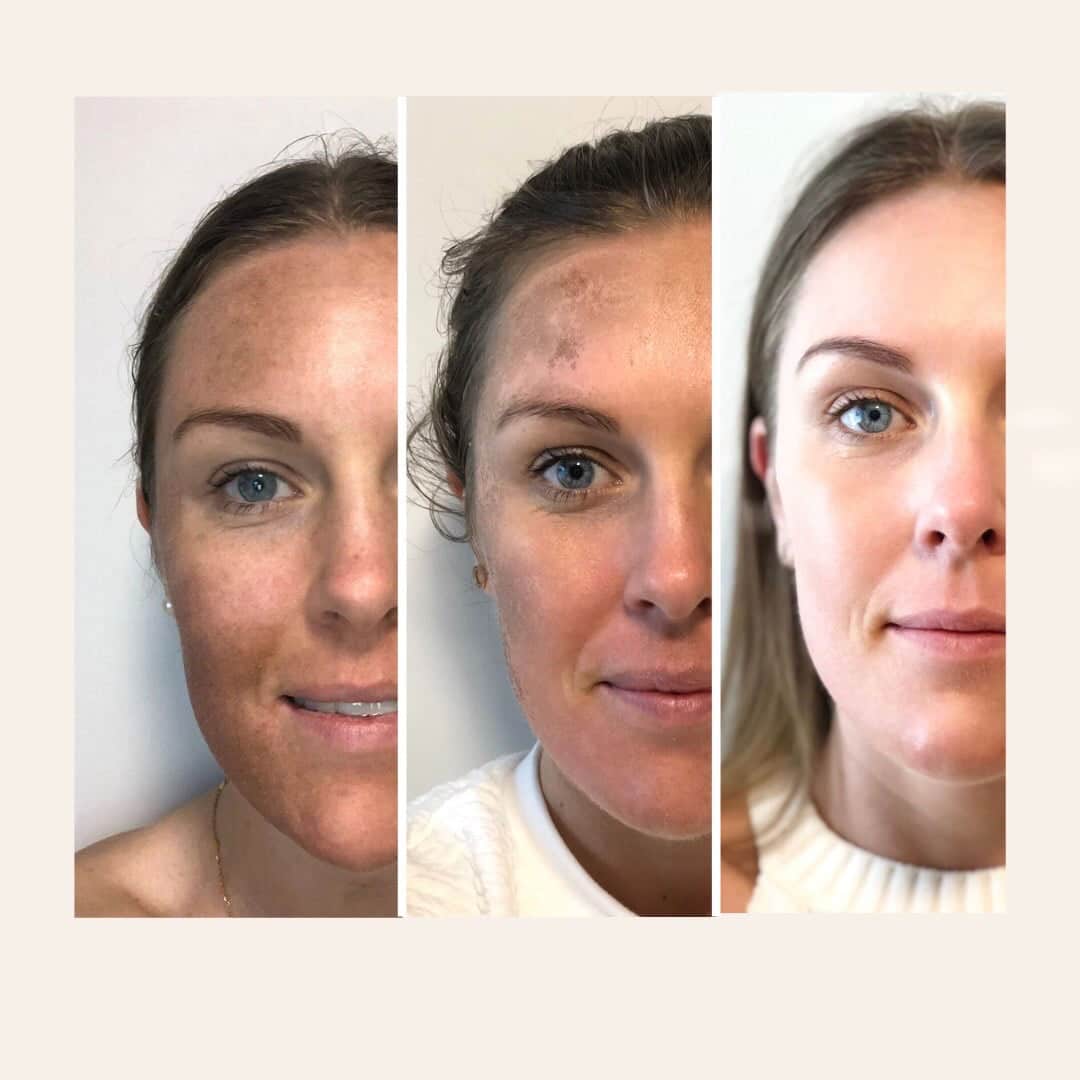 Additionally, it is used to prevent acne. Yes, but this time the use is preventative rather than therapeutic. Because Fraxel initially opens the pores. It is an opportunity to apply any medication intended to penetrate the skin deeply. Vitamin C and other nutrients are readily absorbed through the skin. These penetrate to depths they could not reach previously. Benefits the skin in unimaginable ways. Not only does this help prevent acne and even skin cancer, but it also helps maintain healthy skin. Additionally, it is an excellent way to rejuvenate the skin.
Celebrities who have benefited from the Fraxel laser
Jennifer Lopez is an internationally renowned artist. Even though she has worked in this field for more than three decades. Her skin appears to be as youthful as it was at the time. The secret to her skin's youthful appearance is the maintenance she achieves through it. Additionally, she has used it to eliminate stretch marks and wrinkles. Kerri-Anne Kennerley is a well-known Australian. Fraxel is dubbed "my secret weapon" by her. She was diagnosed with basal cell carcinoma and underwent medical treatment. That is how she learned of it. She now has an even complexion and has conducted research on the subject. She supports Fraxel due to its efficacy in preventing skin cancer.
Marie Claire has also had Fraxel laser treatments. She previously had pore issues, which were resolved through it. She educates the public about the Fraxel laser's benefits and safety because it is a non-ablative laser treatment. It earns bonus points for being both safe and effective. Additionally, Marie Claire notes that it aids in collagen regrowth. Kim Kardashian has been candid about her use of Fraxel. She expressed her admiration for it to Oprah. She uses it to minimize fine lines and brighten her skin. She emphasizes the benefits of Fraxel in the treatment of sun damage.
Fraxel procedures
The results displayed on our website vary by patient.