Fraxel is well-known for its effectiveness and instant results. Fraxel is one of the most famous laser treatments available. It uses a kind of fractional laser treatment for amazing results with relatively short downtime. Since this treatment is incredibly powerful, only a few sessions are required for satisfying results. While some users experience skin peeling, redness, and sunburn effects. The satisfying and longer-lasting results, overcome those side effects. Well-known for reducing sun damage as well as evening skin lines. This treatment is best for giving your skin the texture it deserves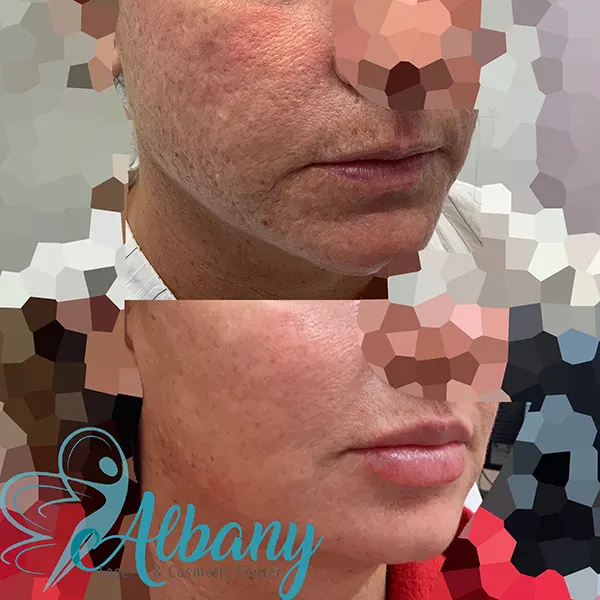 While the recovery time is a week, the recovery process can be enhanced by applying a mask of plasma directly after the treatment. As always said "no pain, no gain" serious skin problem needs a might laser machine such as Fraxel. Gentler laser machines such as the Lutronic Spectra Q-switch laser is available for less serve skin problem such as fine wrinkles.
How does it work?
The amazing laser technology uses the skin regeneration method. By initially damaging the skin around the intended area. When the skin regrows, take in with it the already damaged or wrinkled area. The whole is then growing a fresher and newer skin, regenerating around 20% of new skin! This treatment is recommended for the mature demographic. Older alternatives using this technology would burn the skin. But with Fraxel's latest non-ablative technology. No such burns occur. And the recovery time is quite early comparatively too!
Fraxel treatments are recommended by dermatologists and people who want to look good. They can be used for a lot of things. From the damaged skin to the scars. To care for your skin in a way that is visible. It's known for making your skin look younger and better. Skincare only needs to be done once or twice a year. A recent poll found that people were more likely to use it in the fall. During the research, it was found that Fraxel is one of the best ways to get rid of sun damage.
Besides that, it is also thought to help with some skin problems as well There are many things that can be done with this treatment, like getting rid of Melasma's brown patches on the face. Fraxel is also well-known for its ability to remove stretch marks from the skin, as well. The first stretch marks, are often red. Are easy to get rid of. However, older people may need more than one Fraxel treatment. When you have stretch marks, microdermabrasion may not be able to help. The Fraxel laser is a great alternative. And that takes a lot more time and money.
Notable celebrities using Fraxel
Marie Claire is a well-known person. She tells her fans about the benefits of Fraxel. Because she had a problem with her skin pores. Fraxel is one of the safest and most effective treatments because it doesn't cut the skin. Fraxel also helps the body grow new skin and collagen. This is good for the body.
Another famous person, Kim Kardashian, has said what she thinks about Fraxel. Several times. As part of a show with Oprah, she talked about the benefits of Fraxel as well. Her main focus was on Fraxel's ability to heal sun-damaged skin. She is personally grateful to Fraxel for getting rid of the small line on her face. She also likes Fraxel because it can make her skin look better.
It's my secret weapon. The famous Australian Kerri-Anne Kennerley said this about her own country. She was given medical treatment by a doctor. Fraxel was the best thing that could have helped her, and nothing else could have worked as well. When she did some research, she found out about Fraxel's skin cancer prevention. Since then, she's been a big fan. Now, she tells people about the benefits of Fraxel.
In the past, the secret to Jennifer Lopez's young-looking skin was kept a secret from everyone. As she has said, Fraxel is something she will use. It's done a great job of getting rid of wrinkles and stretch marks, too, so she looks great.