FILLERS OR LASER FOR FACE WRINKLES IN EDMONTON
Fillers and Laser: If you look at your mirror and all you see are smile lines, lip lines, wrinkles, frown lines, and worry smiles, then perhaps you need a facelift. Despite the joys that life brings our way, one of the most depressing parts of it is the visible signs that come with aging. Many anti-wrinkle treatments have been developed over the years; some worked while others did not.
Besides cosmetic surgery, which is costly, invasive, and could have severe adverse effects if done poorly, fillers or lasers can also help to give you a younger and smoother look.
How do fillers or lasers work?
Fillers:
Most dermal fillers are composed of hyaluronic acid. This is a substance that occurs naturally in the human body. It helps provide fullness and volume to the skin, giving it a youthful and healthy appearance. It is also present in the human body's connective tissues that lubricate and cush. Wrinkle is directly connected to the loss of volume, and the filler will restore the lost volume.
Lasers:
Lasers are employed in skin resurfacing treatments and can also be used to reduce wrinkles and fine lines. Lasers can also improve skin texture and eliminate age spots or discoloured areas.
People who benefit greatly from laser skin treatment do not have a significant degree of skin looseness or laxity.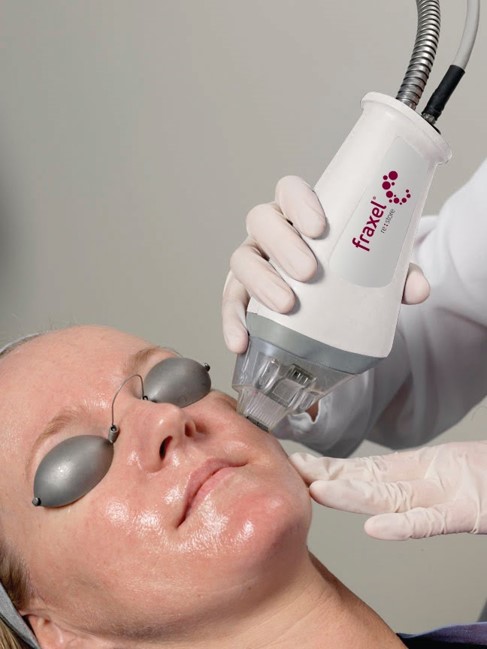 Do fillers or laser treatments work for face wrinkles?
Both fillers and laser treatment work for face wrinkles by reducing or eliminating them. Both skin treatment forms can be employed to get rid of fine lines.
Although insufficient data supports joint fillers or laser treatment, you should consult your physician before going ahead with the treatments.
Are fillers and laser treatments for wrinkles in Edmonton expensive?
The most popular fillers, Juvederm and Restylane, are priced by the syringe. The cost of one syringe ranges from $500 to $600. The thicker versions of fillers – Juvederm Ultra Plus and Perlane – cost between $500 to $750 per syringe.
Laser treatments come with a wide range of options. Therefore the costs may vary. But typically, the approximate cost of laser treatment per session is between $250 and $800.
Who can't have fillers or laser treatment for Wrinkles In Edmonton?
If breastfeeding or pregnant, you should not go for fillers (Restylane or Juvederm) or laser treatment.
If you are also sensitive to gram-positive bacteria, stay away from hyaluronic acid-based dermal fillers.
What are the side effects of fillers or laser treatment for Wrinkles in Edmonton?
Fillers:
The treated area could swell for 24-72 hours, which is more common with injections done around the lips.
You may experience redness, pain, itching, swelling, tenderness, and discoloration around the treated area.
Avoid using aspirin or anti-inflammatory drugs as they could cause increased bleeding around the treated area.
Lasers:
You may experience bruising, swelling, redness or discoloration around the treated site.
Exposure to ultraviolet rays could trigger adverse skin reactions.
What are the post-fillers or laser treatments for Wrinkles precautions in Edmonton?
Do not expose yourself to ultraviolet rays immediately after the treatment. You should also ensure that you schedule whatever social engagement you have on your calendar for a later date. This enables you to recover well and for the swelling or redness to subside.
Which is better: fillers or laser treatments for Wrinkles in Edmonton?
Both fillers and lasers are effective treatments for reducing or eliminating fine lines, wrinkles, frown lines, etc. but find out from your physician before undergoing one or both treatments.