laugh lines correction case # 1079
WHAT DO WE MEAN BY LAUGH LINES?
Nasolabial folds and marionette lines are two types of laugh lines. Laugh lines or grin lines are made by one or a combination of wrinkles and fine lines that we see even if we do not smile. It is natural to see laugh lines when we smile, which are called dynamic lines. It means that they appear only when we make facial expressions such as smiling. These lines tend to be annoying when they get saggy and evident all the time; even we have a straight face (static)
At the center, these lines are at the middle part of the face. They run between the corner of the nose to the corner of the lips, as They correlate to several muscles' movements, mainly the Levator labii group. As mentioned before, it starts as dynamic and then gets deeper and more evident.
MARIONETTE LINES
The fine lines that run from the edge of your mouth to the jawline on both sides of your chin are Marionette lines. These lines correlate to the DAO muscle's movement.
LAUGH LINES: WHAT CAUSES THEM?
Laugh lines are created by a mixture of things that function together to produce excess wrinkles around your mouth and nose when you get older. Below are some of the main causes:
Facial gestures that are repeated over time
When you grow older, the body develops less elastin and collagen.
When you get older, you'll see a decrease in fat volume in your face.
Correction procedure
Dr. Alhallak (a Pharmacist with a doctorate from U of A) uses different techniques to provide the best results. Depending on the case, it includes laser coagulation, fillers injection (Juvederm or Restylane), and threads. In some cases, we inject botox into the DAO and Levator muscles.
Case 1079
patient in her 50's who lost weight and experienced facial fat atrophy and sagging; her marionette lines were her main concern. After the consultation, we decided to proceed with threads along the jawline and fillers within the fold's dermal layer to support the ECM of the skin. A total of 4 threads and one syringe of HA fillers were implemented. The procedure took a total of one hour and was under topical freezing.
Laugh lines correction down-time and cost
The downtime is 72 hours of redness and swelling, and the cost range between 1200-2000 depending on the case complexity.
results of laugh line correction
these pictures were taken before and directly after the procedure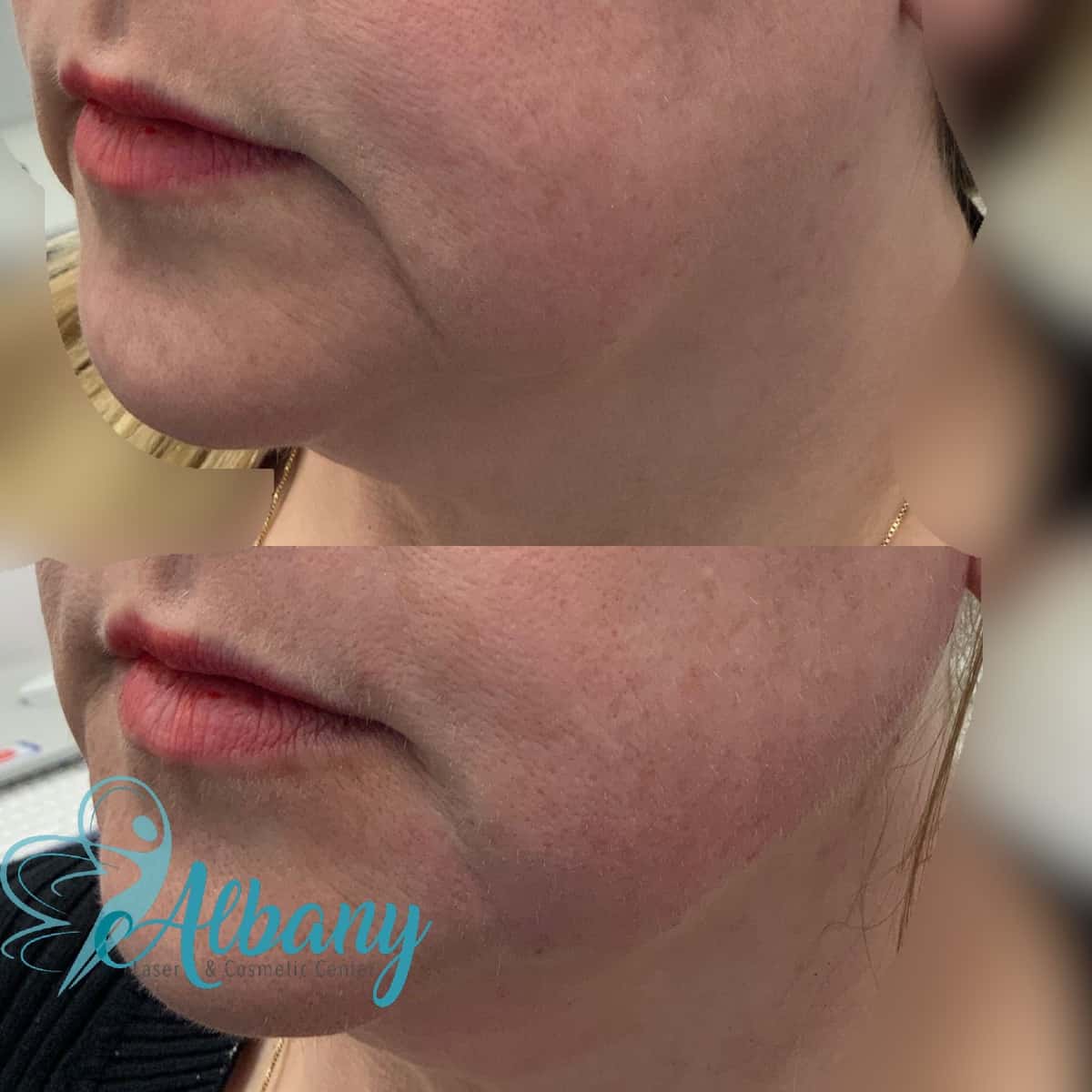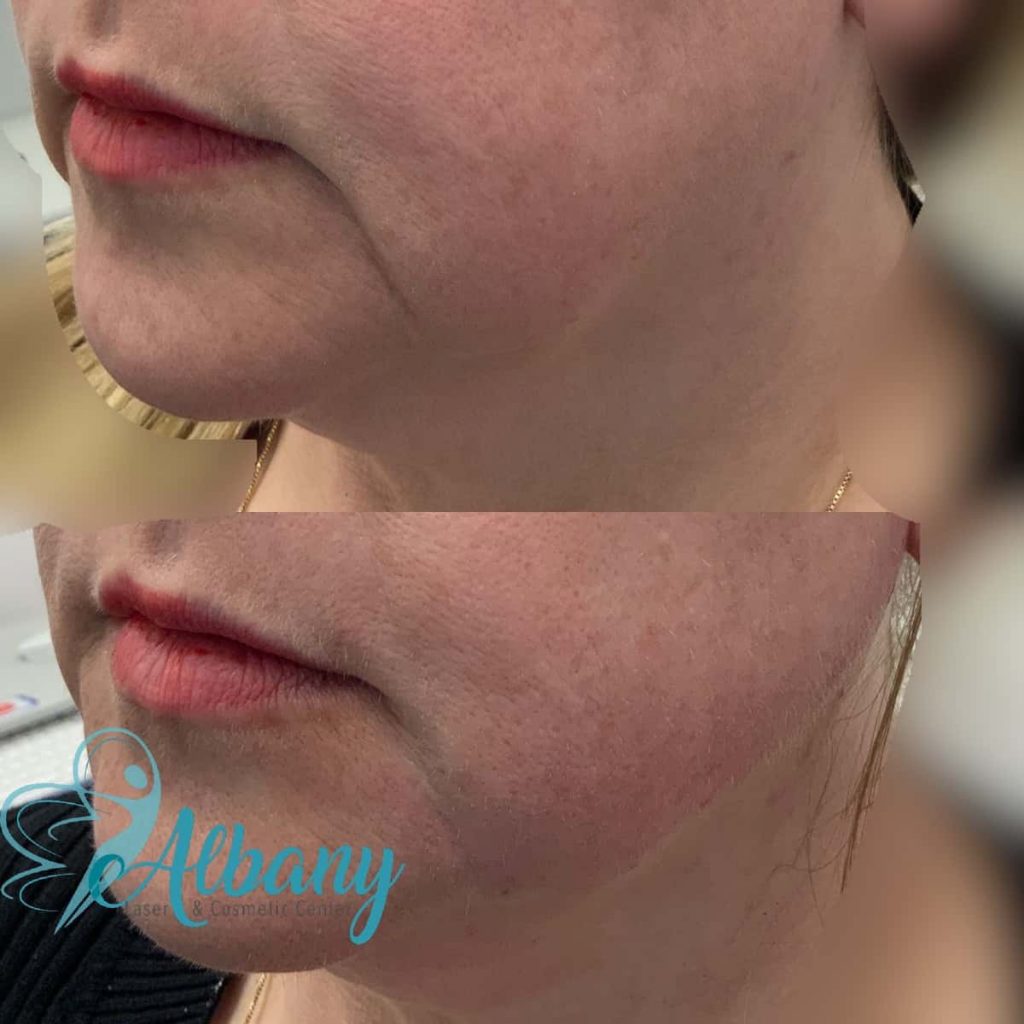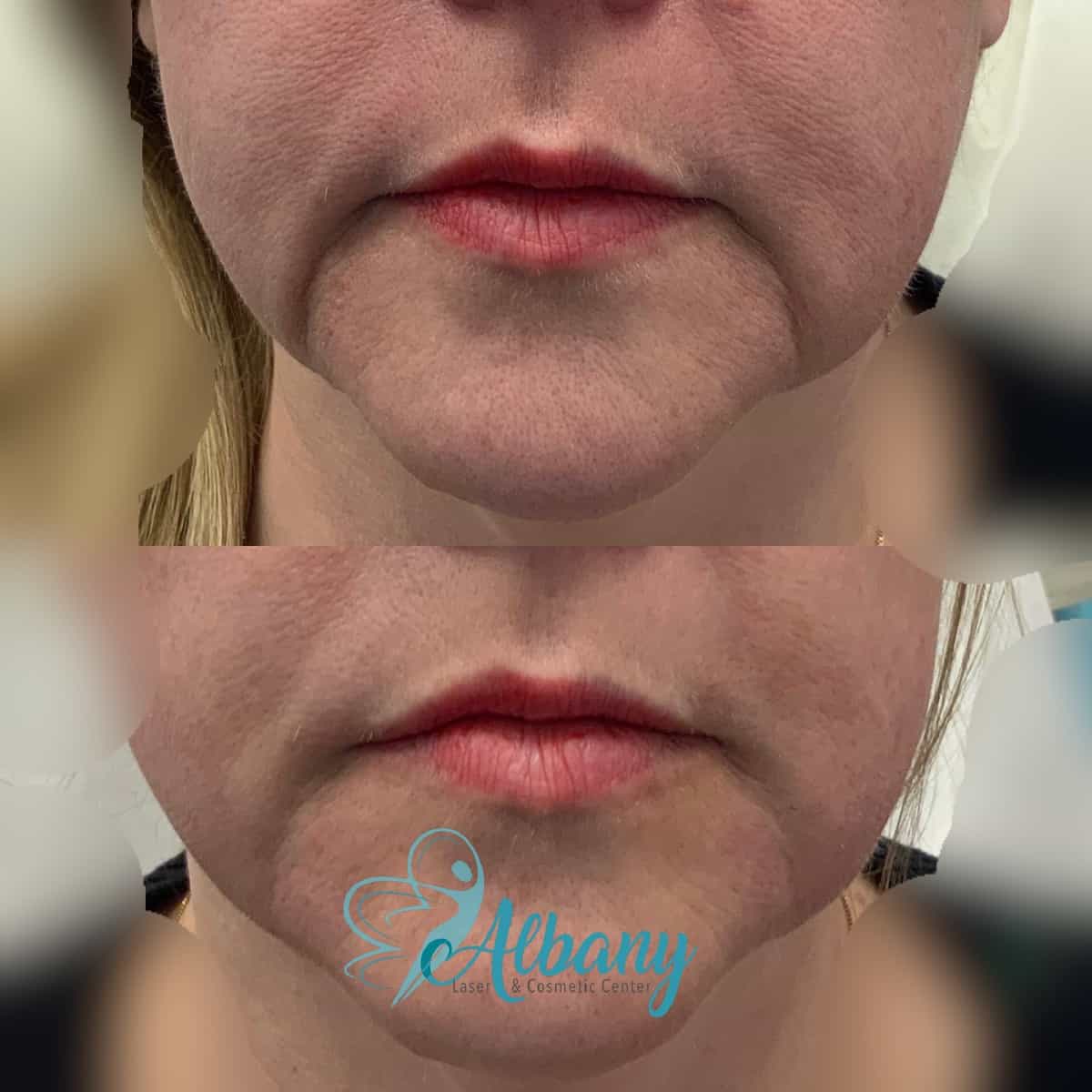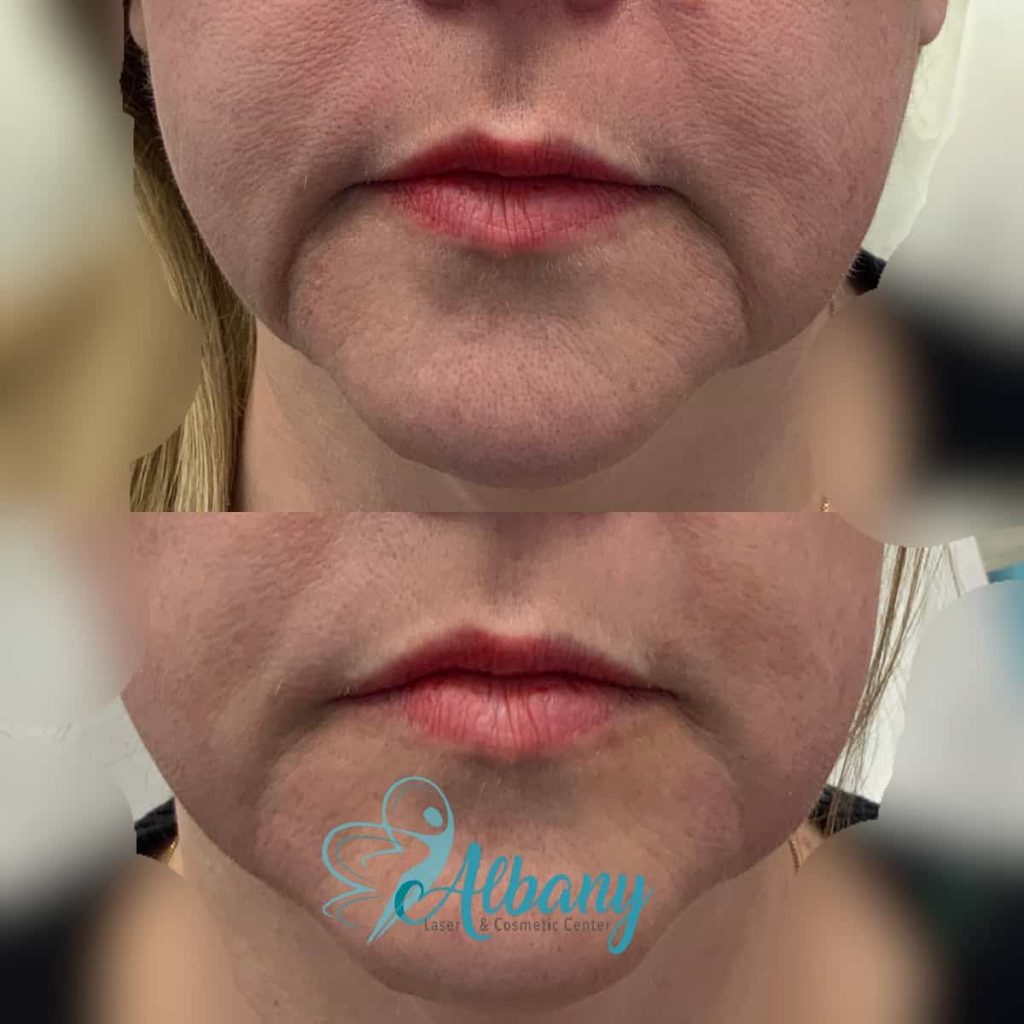 Another case of marrionette lines