Edmonton Lip Volumization Experts
What are lip fillers, and what do they do?
Lip fillers are a type of cosmetic injection that can be used to improve the lips volume and definition. The most common type of filler is made from hyaluronic acid, which is a natural substance in the body. When injected into the lips, hyaluronic acid helps to add volume and fullness. Lip fillers can also be used to smooth out fine lines and wrinkles around the mouth. Injections are typically quick and easy, and results can last for several months. If you wish for a way to give your lips a little boost, lip fillers may be right for you!
Which lip fillers are the best for beautiful Edmonton ladies?
There's no doubt that Edmonton ladies know how to rock a perfect pout. But with so many lip fillers on the market. Here's a quick guide to help you choose the perfect lip filler for you.
If you're looking for a natural look, then hyaluronic acid fillers like Juvederm and Restylane are your best bet. These fillers work by adding volume to the lips, giving them a fuller, plumper look. And since they're made from a naturally-occurring substance, they're extremely safe and easy to use.
No matter which lip filler you choose, there's no doubt that you'll look gorgeous with your new pout. So go ahead and call us – you won't be disappointed!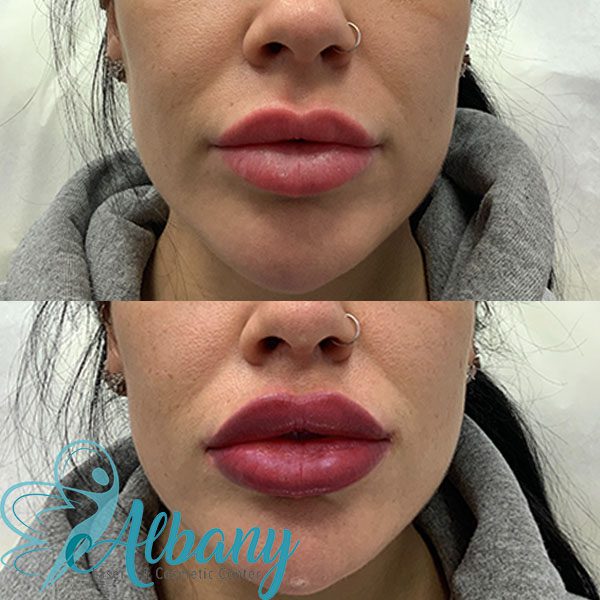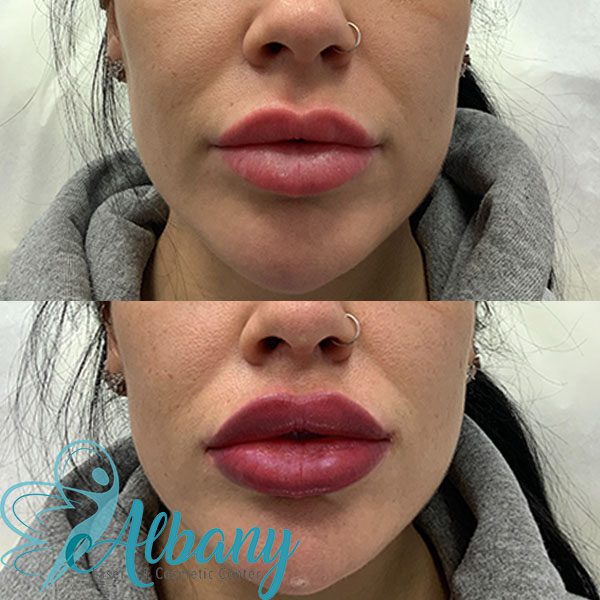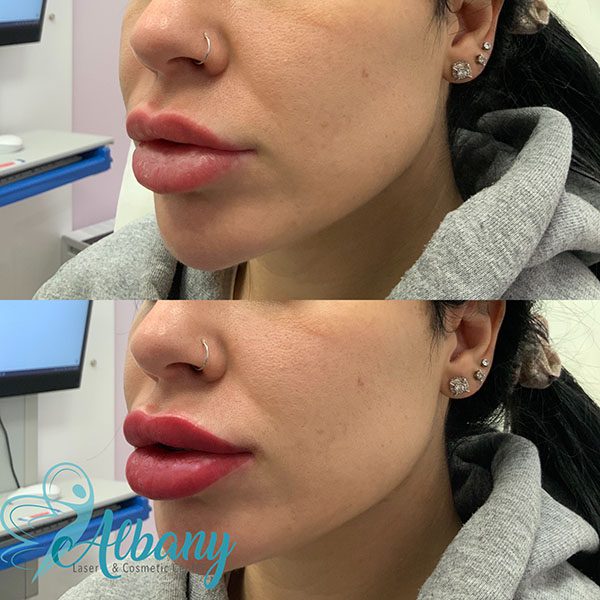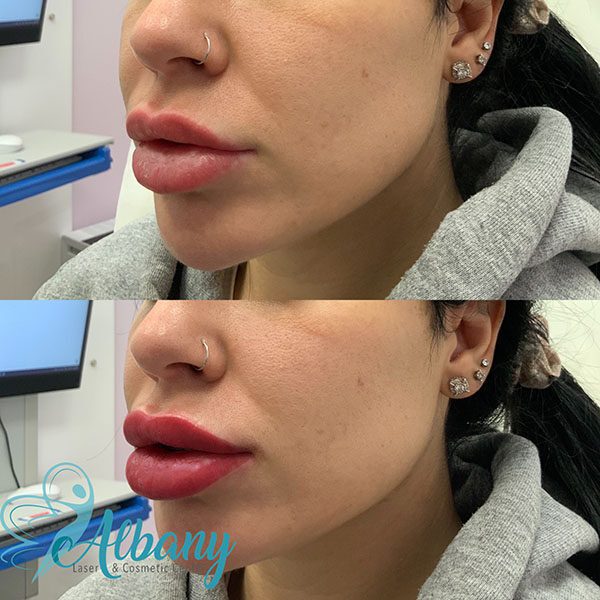 How much do lip fillers cost in Edmonton, and how long do they last?
Albany Cosmetic and Laser Centre offers a variety of fillers to suit your needs, whether you're looking for a natural or more dramatic look. The average cost of lip fillers is $450, and the results typically last six to 12 months. Albany Cosmetic and Laser Centre also offers the best selection of lip fillers. So whatever your budget or timeline, there's a lip filler option for you at Albany Cosmetic and Laser Centre.
What are the risks associated with getting lip fillers done in Edmonton?
Edmonton is known for many things: its beautiful river valley, its vibrant arts scene, and its love of hockey. But in recent years, the city has also become a hot spot for Lip Fillers. With a growing number of cosmetic clinics and a trend of self-care, more and more people are choosing to get lip fillers in Edmonton. While there are many benefits to this cosmetic procedure, there are also some risks. The most common complication is bruising, which can occur when the needles used to inject the filler puncture blood vessels. There is also a risk of infection, particularly if the needles are not sterile. In rare cases, lip fillers can also cause an allergic reaction. As with any cosmetic procedure, you should consult a qualified health professional before getting lip fillers in Edmonton.
How can you ensure you choose the right injector clinic for your lip filler treatment in Edmonton?
Dr. Alhallak is Edmonton's leading expert in lip filler treatments and a published author. He has helped countless patients achieve their desired results. When choosing an injector clinic for your lip filler treatment, it is important to choose a provider who is experienced and knowledgeable about the procedure. Dr. Alhallak will take the time to understand your goals and ensure that you get the best possible treatment. If you are considering a lip filler injection in Edmonton, schedule a consultation with Dr. Alhallak today.
Lip fillers are a cosmetic treatment that can help you achieve fuller, more youthful-looking lips. Choosing a reputable doctor or clinic is important if you're considering getting lip fillers in Edmonton. Fillers can last six months to a year, but the results vary from person to person. The cost of lip fillers also varies depending on the type of filler used and the number of syringes required. Some common side effects include bruising, swelling, and tenderness at the injection site. With any cosmetic procedure, there are always risks involved. But if you do your research and choose a qualified practitioner, you can minimize those risks. Have you had any experiences with lip fillers? Share your story in the comments below!