Albany Cosmetic and Laser Centre Earns CBRB Certification
Albany Cosmetic and Laser Centre proudly announces its new certification from the Canadian Business Review Board (CBRB). This award highlights the Centre's dedication to top-notch service.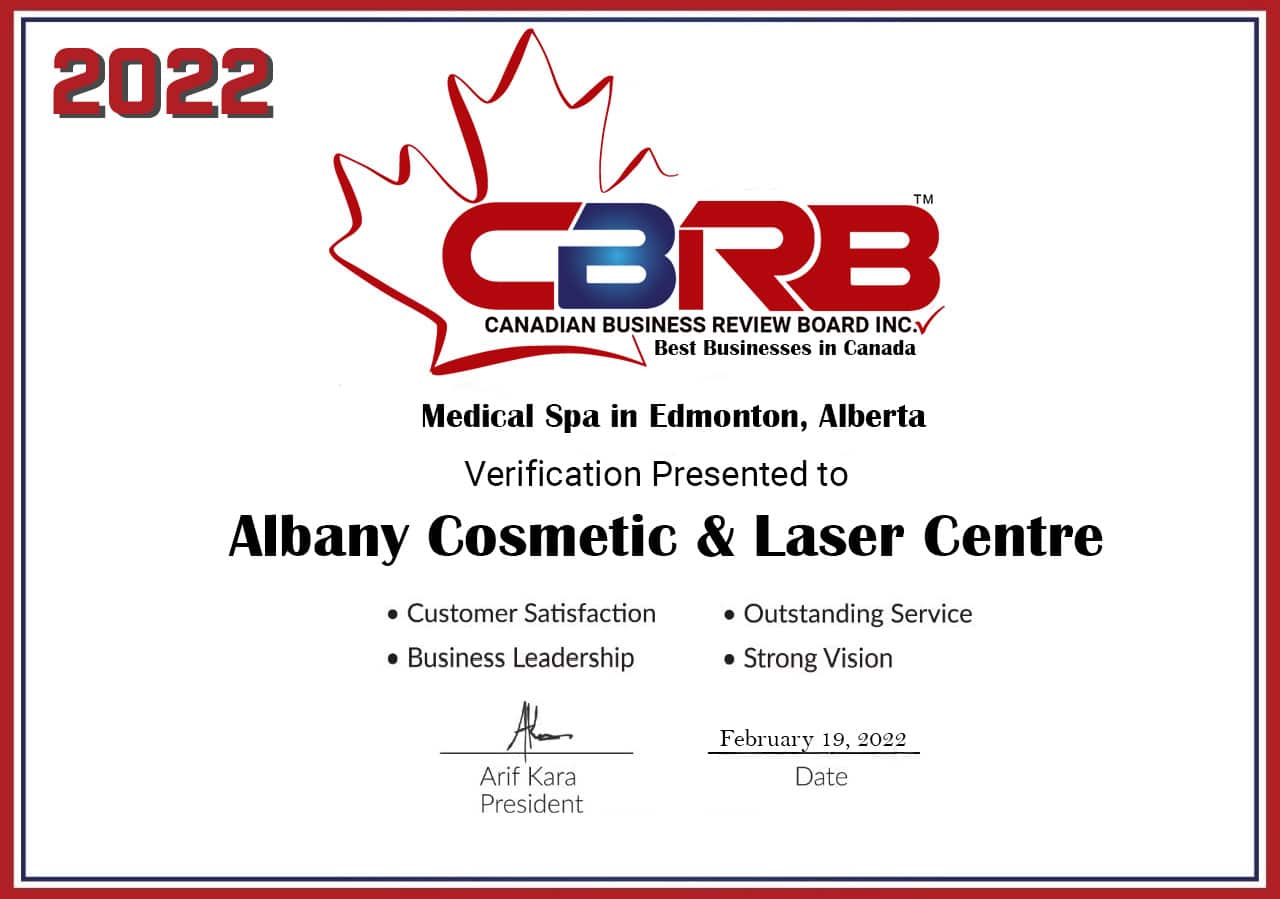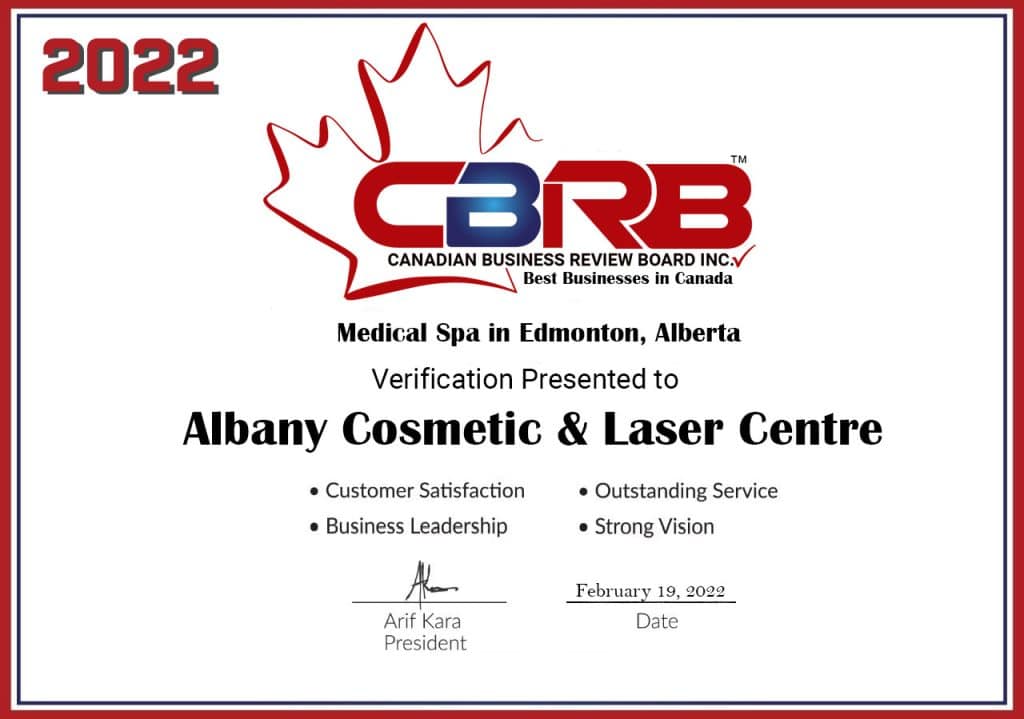 The CBRB started with a vision from private investors. They aimed to blend unique marketing with a focus on promoting top-performing firms. Right after the CBRB's launch, many businesses showed interest. Now, the CBRB badge is a mark of quality in Canada. By 2022, the CBRB wants to offer a global list of top businesses to Canadians.
Why Choose Albany Cosmetic and Laser Centre?
Our Centre in Edmonton stands out for its commitment to client beauty and affordability. We use modern techniques and products to ensure the best results for each client.
Our expert injectors are well-known specialists. They handle about 6,000 treatments every year. Our clients value our service and the results we deliver. We believe in understanding each client's needs and giving personalized treatments.
Meet Dr. Kamal Alhallak
Dr. Kamal Alhallak, with a Ph.D. in Pharmacy, leads our Centre in Edmonton. As a Master Injector, he has a vast experience. In 2021, he ranked among the top 100 healthcare providers in the U.S. He has also written many articles on cosmetic medicine.
In short, our recent certification reflects our commitment to top service and client satisfaction.
Neurotoxin injection: Case No. 1091