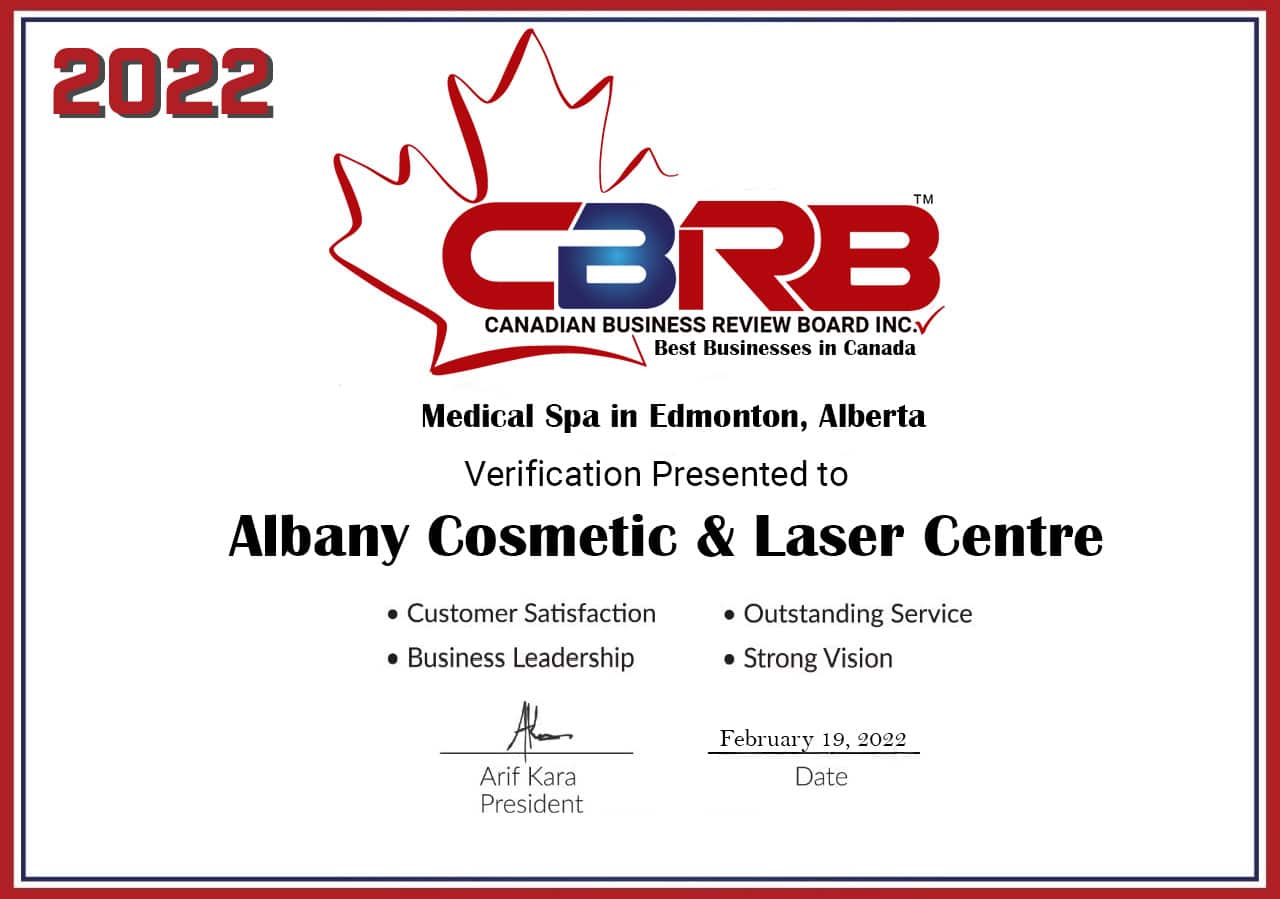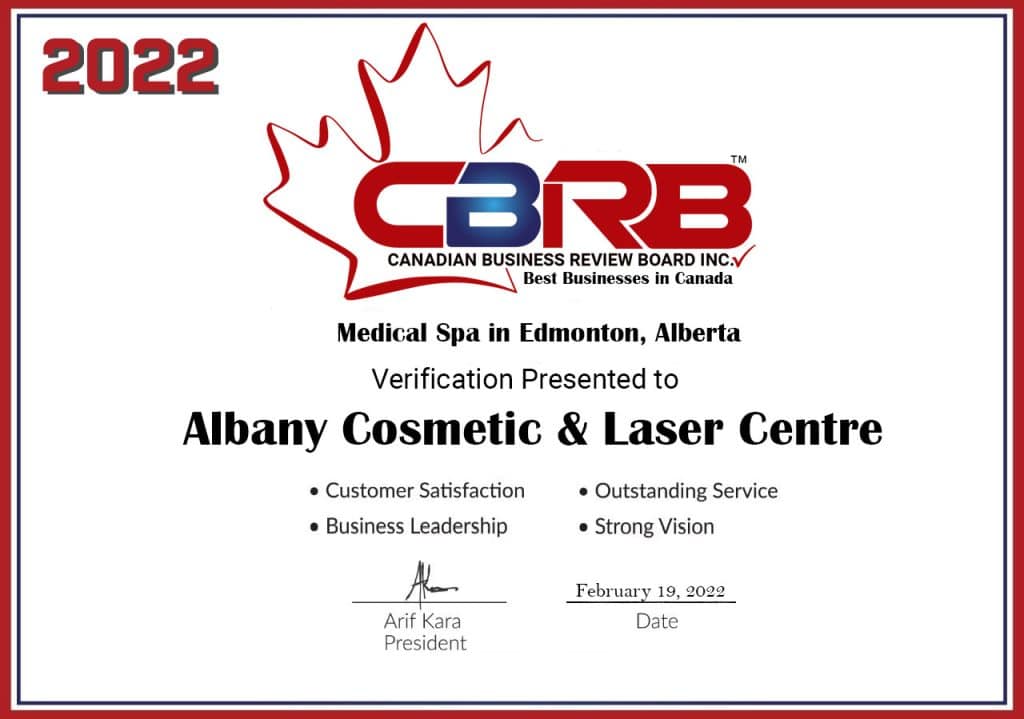 Canadian Business Review Board Certification

Albany Cosmetic and Laser Centre is the only Medical Spa in Alberta with CBRB certification
Albany Cosmetic and Laser Centre is pleased to announce that it has been awarded the Canadian Business Review Board's certificate of excellence. This is a significant step forward in our pursuit of excellence and customer-focused service.
The CBRB Canadian Business Review Board Inc. was founded by private investors who desired to combine innovative marketing with the moral imperative of encouraging firms most likely to provide a positive consumer experience. Within the first month of the CBRB's Best Businesses, Web Directory, and Instagram launch, this distinctive and adaptive marketing technique generated immediate interest from hundreds of businesses and customers. The CBRB verification badge has become a sign of customer happiness across Canada due to the CBRB's iterative and agile development technique for improving membership requirements, creating appealing advertising, and better targeting relevant consumer groups. By 2022, the CBRB hopes to provide Canadians with a worldwide directory of evaluated and approved firms, facilitating travel and B2B transactions with only the best businesses.
What Make Albany Cosmetic and Laser Centre Different?
Our cosmetic injectable procedures, and our goal is to make our clients feel attractive and confident with the fewest feasible expenses. Our Edmonton cosmetic injector team possesses the necessary knowledge and abilities in sophisticated cosmetic procedures and treatments to ensure our customers receive the best results possible. We only use the most advanced injection procedures and products available.
Expert Injectors in Albany are specialists for a reason! We specialize in aesthetic injectable treatments, performing approximately 6,000 procedures per year. Thousands of pleased clients can witness that they value not only their results but also their overall experience at our clinic. Our commitment to customized treatments distinguishes us from our competitors. We believe that no two clients are the same and that there is no such thing as a one-size-fits-all solution. We place a premium on comprehending each client's individual facial structure and ambitions.
Dr. Kamal Alhallak, Ph.D. in Pharmacy, is the founder and director of Albany Cosmetic and Laser Center in Edmonton. He is a Master Injector with years of experience and hundreds of procedures under his belt. He was named one of the top 100 health care providers in the United States in 2021. Dr. Alhallak has authored numerous publications in the field of cosmetic medicine.