Laser hair removal
Are you tired of tweezing, shaving, or waxing when you want to get rid of unwanted hair? If so, you should consider laser hair removal.
Hair removal using Lasers is a cosmetic procedure frequently done in several countries. It beams hugely concentrated light energy to follicle of the hair. The pigment of the hair absorbs the beam of light, which removes the hair.
Laser hair removal procedure is rapidly evolving; more people are now using laser procedures for removing unwanted hair.  At our clinic, we make use of FDA endorsed Elite+ lasers from Cynosure. With this Elite+, we can choose the right wavelength that meets each client's needs.
Laser hair removal procedure works perfectly for various skin tone and hair texture such as dark and light complexion, coarse and smooth hair. However, people who do not have this skin and hair combination can still receive optimum results. In contrast to other competitors, we treat different varieties of skin complexions and make it our priority that you get the right results.
The Elite+ is designed on two medically approved wavelengths
The 755 nm Alexandrite is used to treat patients with lighter skin types I – III
1064 nm Nd: YAG lasers are used to treat people with dark skin tones IV-VI
For an effective, fast, and painless hair removal procedure, the Elite+ Cynosure Laser is the best. This laser also works perfectly for diminishing spider veins and other pigmented injury. Furthermore, it is safe for different skin types and colors.
Laser Hair Removal treatment – what to do
Laser hair removal procedure is a medical process that needs great skill to perform. To avoid potential risks, if you are going for a hair removal procedure using lasers, prevent waxing and plucking five weeks before the treatment. You should do this because the light energy targets the roots of the hair, which is momentarily removed by plucking or waxing.
What to expect during our hair removal treatment
Before the treatment, the hair that requires treatment will be clipped till it is a few millimeters high up the surface of the skin. The Elite+ will be regulated according to the skin thickness, color, and area of the hair.
Next, we will apply the laser to the hair and examine the area for any bad reaction and to ensure that the right setting was used. The results vary for each, thick hair follicle responds best compared to lighter hair.
We have quality cooling systems that will cool the area during and after every procedure to relieve any discomfort.
You can plan your next procedure after five weeks until the hair stops developing.
Areas treated with our hair laser removal procedure
Bikini line
Neck areas
Underarm and arms
Abdomen
Upper lip and face
Legs
Eyebrows
Other parts of the body includes the back, chest and beard areas (for men)
The Elite+ by cynosure has a lot of benefits, they include:
Elite+ has a large spot size, which allows us to treat a large area with a single pulse, visibly reducing the over treatment time.
Since the introduction of Elite+, it has minimized undesirable hair by approximately 80 percent after just three procedures.
Laser hair removal treatment with Elite+ is for all skin tones, Elite+ leaves the skin in perfect condition. The wavelengths 1064nm Nd: YAG is the safest and right wavelength for dark skin tone making the procedure the best option for patients.
The amount of money spent weekly on tweezers, waxing kits, razors, shaving cream, and other ways of removing unwanted hair manually can be overwhelming compared to a laser hair removal treatments, which offers permanent hair removal after few treatments. The Elite + removes unwanted faster and permanently, which makes laser hair removal cost effective.
Recovery
For some days, your skin will appear like it is sunburned. Moisturizing lotion and cool compresses will help heal the treated area. After some weeks, the hair treated using lasers will fall off. Apply sunscreen throughout the next month to prevent the treated skin from changing color.
What is the Cost of a Laser Hair Removal treatment?
While the cost of our treatment is affordable, the price varies and depends on several factors, which include
The size of the skin being treated and also the time needed for each treatment
The Number of procedures you require.
The doctor (performing the procedure
The location you choose for the process
Is laser hair removal Right for You?
If you want to do away with unwanted hair, spider veins, or areas with hyperpigmentation, the Elite+ from cynosure is the right option. For more information about this procedure, and a personalized consultation, contact us! We will be glad to discuss our laser hair removal treatments with you.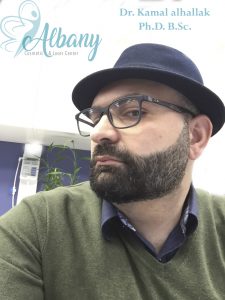 _______________________________________________________________________


Fact of Edmonton
W.P. Kinsella, the author of Shoeless Joe, had his pencils sharpened in Edmonton.
____________________________________________________________________________