Underarm whitening
Dark underarms may be something you want to conceal or something that prevents you from wearing tank tops in the summer. Because it's short-sleeve weather all year in sunny San Diego, not being allowed to reveal your underarms can have a significant impact on your life. Fortunately, if you're self-conscious about your dark underarms, you don't have to live with them.
Have you ever heard of the term "underarm whitening"? Underarm whitening is a popular trend that involves a variety of procedures for lightening dark underarms so you can show them off. I have a few suggestions to assist you to lighten your underarms and achieve the long-term results you deserve.
First, let's look at why you might have black underarms. The following factors can cause dark underarms:
Weight Shaving Hygiene
Deodorant Reaction
The accumulation of dead skin cells
Tight clothing causes friction.
Diabetes is one example of a medical condition
Underarm Skin Pigmentation Options
The causes of dark underarms are manageable and a change in habits or routines can help lighten the skin. It is important to see a professional medical laser clinic to ensure the correct diagnosis for your underarm skin pigmentation. Our protocol to help lighten your underarm skin include
Exfoliate
Gently exfoliating the skin under your arms, with microdermabrasion,  can clear dead skin that has built up and allow for new, lighter skin to replace it. In addition, good hygiene will help keep you and your skin healthy. However, exfoliating too much or too aggressively can lead to irritation, so be wary of how you exfoliate. You want to gently expel dead skin cells from the underarm without causing irritation
Skin Lighteners
Combination therapy to address underarm pigmentation is key and topical skin lighteners can help remove the pigment in the skin quicker and help with the rebound hyperpigmentation.
Fraxel Laser
The 1927 nm diode laser can be used to lighten the underarm area. It is typically used for hyperpigmentation, and skin rejuvenation. This is a gentle laser that helps gradually fade pigment in the underarms. With this device, we can lighten your underarm skin so that you don't have to be self-conscious anymore and can wear tank tops all year long.
Treatment Period: one to two hour
Level of Discomfort: medium
Anesthesia: Local anesthesia will be used
ime to Recover: three to seven days
Treatments lasts Approximately one to two years
Results
The client observes the best results after three rounds of underarm treatment, that cost average of 1500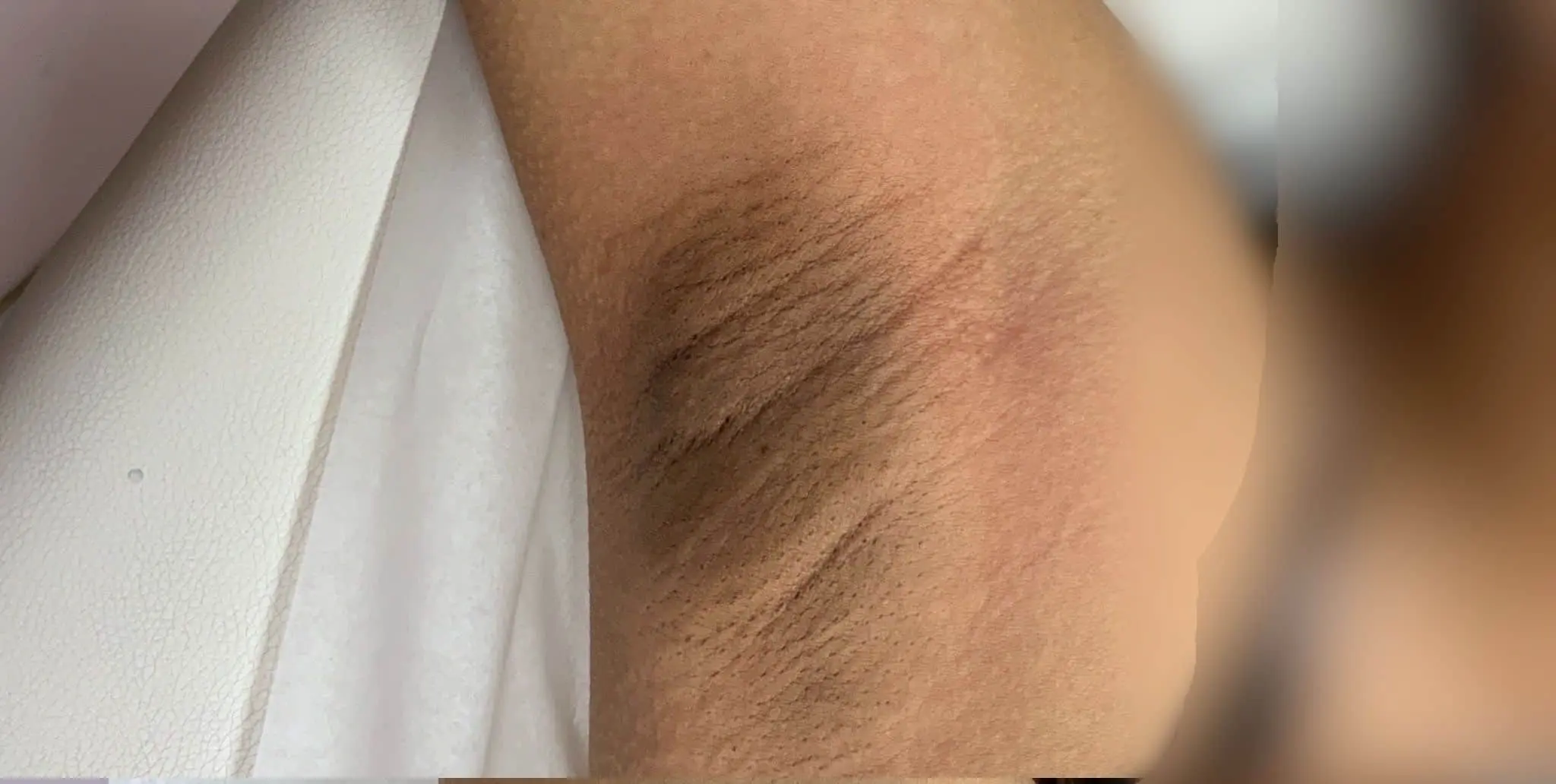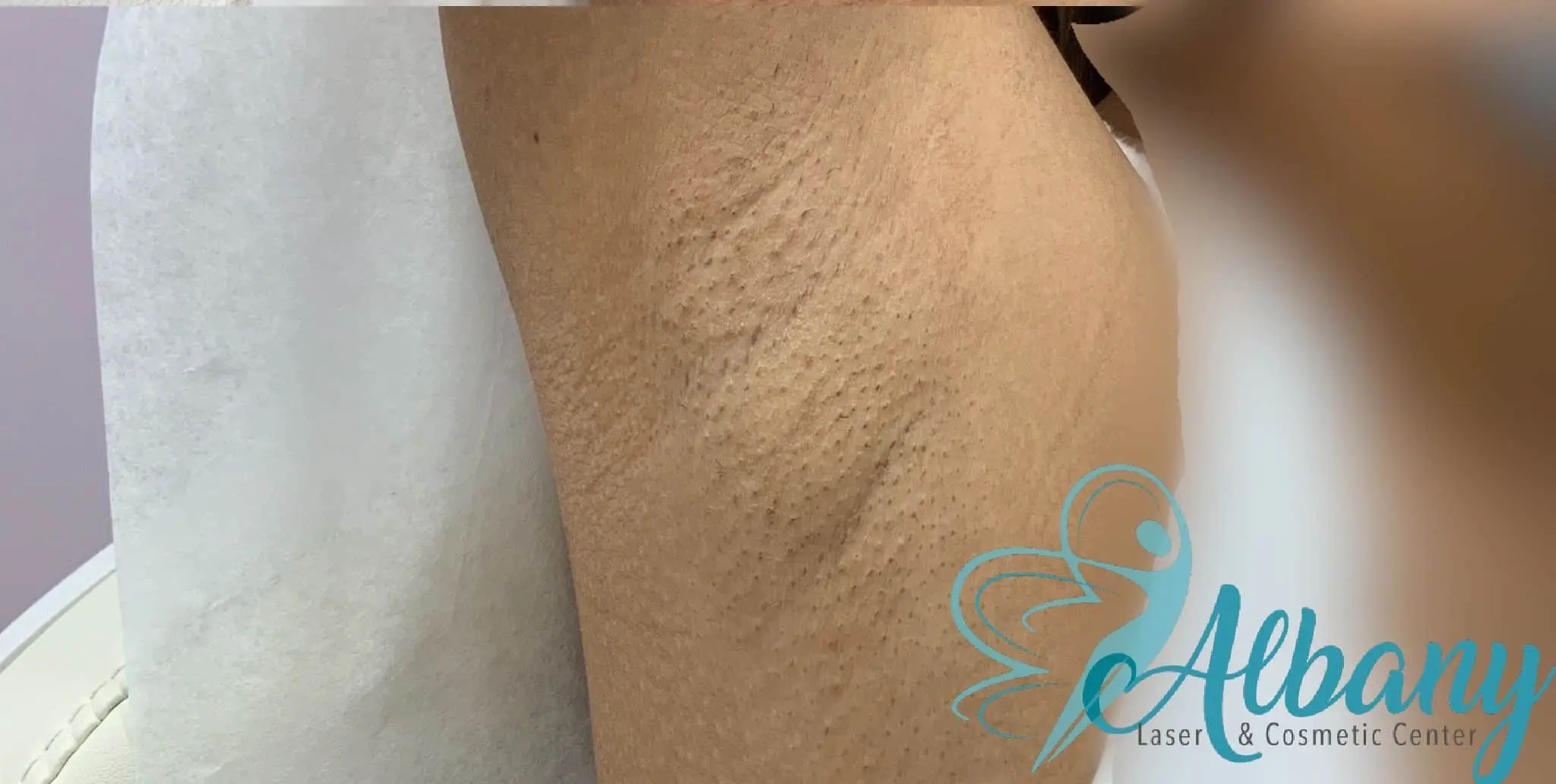 Contact
12914 167 Ave NW Edmonton AB