How Much Are Cosmetic Neurotoxin Injections in Edmonton
Botox injection In Edmonton is a trend. The cost varies since it depends on many factors. These include the type and amount of neurotoxin used. Other factors include the injector's expertise and the area used. But before we discuss more on the cost, let's talk about the basics of Botox.
The signs of aging and the development of wrinkles can be distressing. Whether they occur naturally or are caused by stress and lifestyle choices, you can look youthful again. One way to minimize lines and wrinkles for a youthful appearance is through toxins.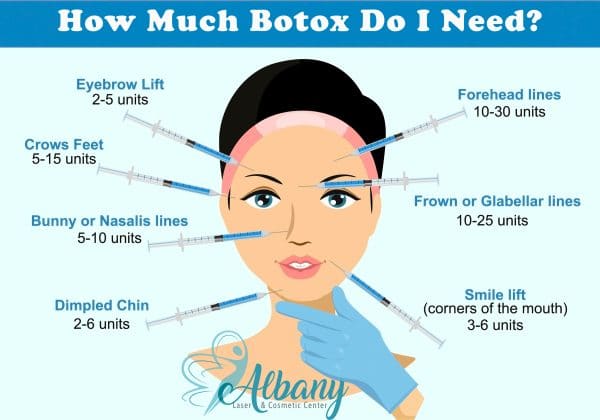 How much Botox do I need?
The number of units of Botox depends on the treated area, the size of the muscles, the patient's age, and medical history. On average, you would expect the following.
Frown lines require between 10-20 units, so the cost is between 100-200
Forehead lines require between 15-25 units, so the cost is between 150-250
Smile line requires between 10-15 units, so the cost is between 100-150
Face slimming between 40-50 units, so the cost is between 400-500
Neck Platysma bands require between 20-30 units, so the cost is between 200-300
Eyebrow lift requires between 15-20 units, so the cost is between 150-200
Under Eye fine wrinkles 7-10 units, so the cost is between 70-100
Lip smoker lines require 5-10 units, so the cost is between 50-100
What is the active medicine in Botox?
Botox or botulinum toxin is an approved drug used to weaken the nerves that make facial muscles contract. Also, the injection can target the main muscles, which control fine lines and relax them temporarily.
The moment you get toxins into these muscles, they soften and relax. This gives your skin a youthful and smoother appearance. It has been studied and tested, making it a safe, simple, non-surgical way to remove facial lines from repeated muscle contraction.
Many people repeat the treatment three or four times yearly to help maintain a smoother and younger skin appearance.
Yes, botulinum toxin mainly reduces the wrinkles caused by facial expression wrinkles. But it also helps lessen aging marks on the whole neck and face.
How Does Botox Work?
Dr. Kamal (Ph.D. in Pharmacy) will inject tiny amounts of Botox into the target area. This will paralyze the muscles temporarily. At the same time, the skin will gradually become less wrinkled and smoother. In essence, toxin helps improve the lines and frown lines between the eyebrows. These lines make you look as though you're angry, worried, or anxious.
Also, crowfeet around your eyes can make you look older than you are. This tends to give you a squinty look. But thankfully, we can help treat these areas.
What can I expect?
You'll feel a pinch as Dr. Kamal (Ph.D. in Pharmacy) injects medication into your skin. But numbing creams should help relieve the pain. Your skin may feel tighter than usual after the treatment. Also, you may experience some swelling and bruising, which goes away after 24 hours.
It will also take about 3 to 5 days before you'll see visible changes to the appearance of fine lines. Further, the complete effect will take about two weeks.
How long will the treatment last?
On average, botulinum toxin effects last about 3 to 4 months. Afterward, the muscle action will return. Your metabolism rate determines this. When the unwanted wrinkles reappear, you will need another injection to maintain the result. Further, you'll need to undergo the treatment about 3 to 4 times yearly to maintain the positive effect.
What are the side effects of the treatment?
Swelling, and redness may occur after having the injections. Typically, these side effects disappear after the first 30 minutes. Please don't touch the treated area for about one hour to prevent it from spreading. Hardly you may experience temporary muscle weakness surrounding the treated area.
Can I combine Botox with Fillers?
Yes, you can combine it and fillers. In actuality, you can get both on the same day. It's often called a Soft Lift, which refers to biotoxin with fillers like hyaluronic acid at the first visit. Combining Botox and fillers gives a more rejuvenated appearance. The treatment helps restore lost volume, smooth fine lines, and enhance facial contours.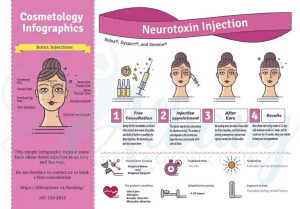 Who is an ideal candidate for Botox
To qualify as an ideal candidate for Botox, you must:
Have good overall health
Be between 20 and 65 years
Have genuine expectation
What areas can you treat with Botox?
As stated earlier, this treatment targets dynamic wrinkles resulting from recurring facial muscle contraction. This typically happens when we smile, laugh, or frown. During a consultation, Dr. Kamal (Ph.D. in Pharmacy) will complete an examination, fix your issues and discuss the right treatment plan.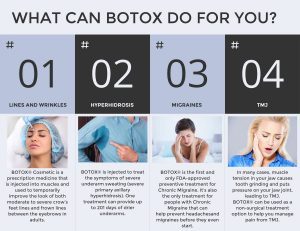 How Can I calculate the Botox Cost in Edmonton?
This treatment is no more a luxury procedure for the rich. Patients with modest incomes can now afford Botox or Dysport in Edmonton. The precise cost depends on your concerns. This includes the areas you need to treat and the amount you need.
As discussed before, the price ranges from $125 to $500 per treatment per area. Also, the price depends on the patient's characteristics. Typically, it costs about $10 per unit, and you may need about 10 to 40 units. It is crucial to carry out adequate research regarding this treatment. Also, make sure you pick the best clinic in Edmonton and a certified and skilled professional to perform this treatment. Albany laser and cosmetic center offer a free consultation. During the consultation, Dr. Kamal (Ph.D. in Pharmacy) will examine the area requiring Botox injections and recommend the right treatment plan for you. Please fill out the following survey so we can schedule a free consultation at our cosmetic center.
Cosmetic Botulinum Toxin: Case No. 1073
Upper Head Botox Injections: 1.1.1.8
Neurotoxin injection: Case No. 1091
Neurotoxin Cosmetic: Post 1.1.1
Cosmetic Neurotoxin Injections: Post 1.5