Dr. Kamal Alhallak  is a master injector with a Doctorate (Ph.D.) in Pharmacy and Pharmaceutical sciences from the University of Alberta specialized is skin delivery systems. He has the highest satisfaction rates after cosmetic injection in Alberta according to the social media and Google reviews

Dr. Alhallak has the additional prescribing authority and injection authorization from Alberta College of Pharmacists. He holds the most prestigious certificates in fields of Aesthetic, Diabetes, Asthma, Geriatric, education, and business. He started doing comsetic injection in 2016 and within short four years, advanced to be one of the most trust practional in the cosmetic field.
Dr. Alhallak is a pioneer in the field of cosmetic injectables such as Botox and fillers. He had his training completed in BC academy of medical aesthetic and American Academy of Facial Esthetics (AAFE)With and International fellowship in advanced aesthetic science IFAAS.
His strong medical background along with deep understanding of mechanisms of actions, anatomy, injection techniques, and skin delivery systems, Dr. Kamal Alhallak has one of the best customer satisfaction rate in Alberta; he led Albany cosmetic and Laser center to win the Community choice favorite award and to be a running nominee to the prestigious Top Choice Award. Kamal currently holds the position of the aesthetic consultant and injector of Albany Cosmetic and Laser Center.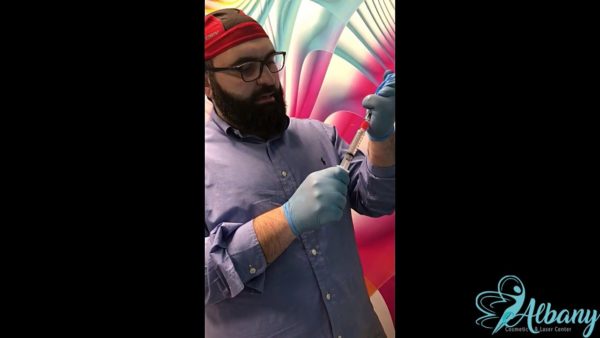 During the 15 min consultation, Dr. Kamal will thoroughly assess the client concerns and discuss possible treatment, expected results and down time. He will breifly explain the procedure and he will not give the exact detailsa about his techniques and skills that he developed over long years training and practicing.