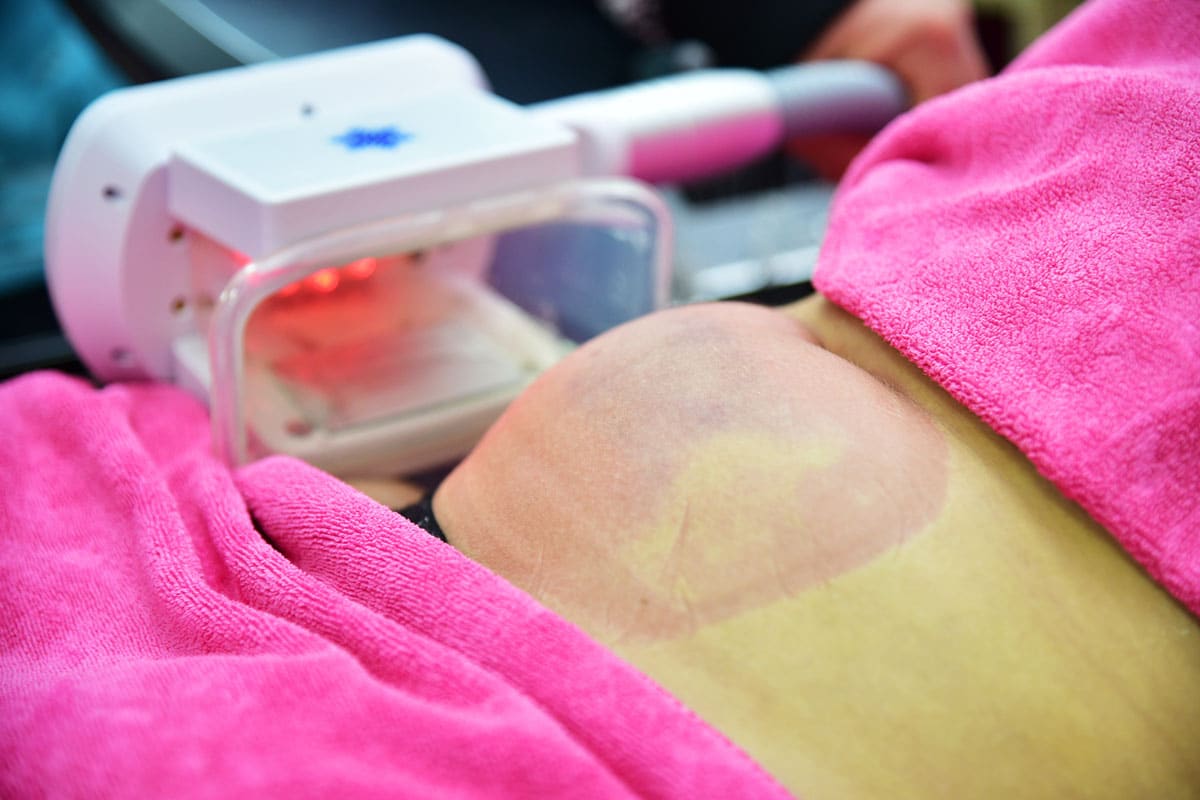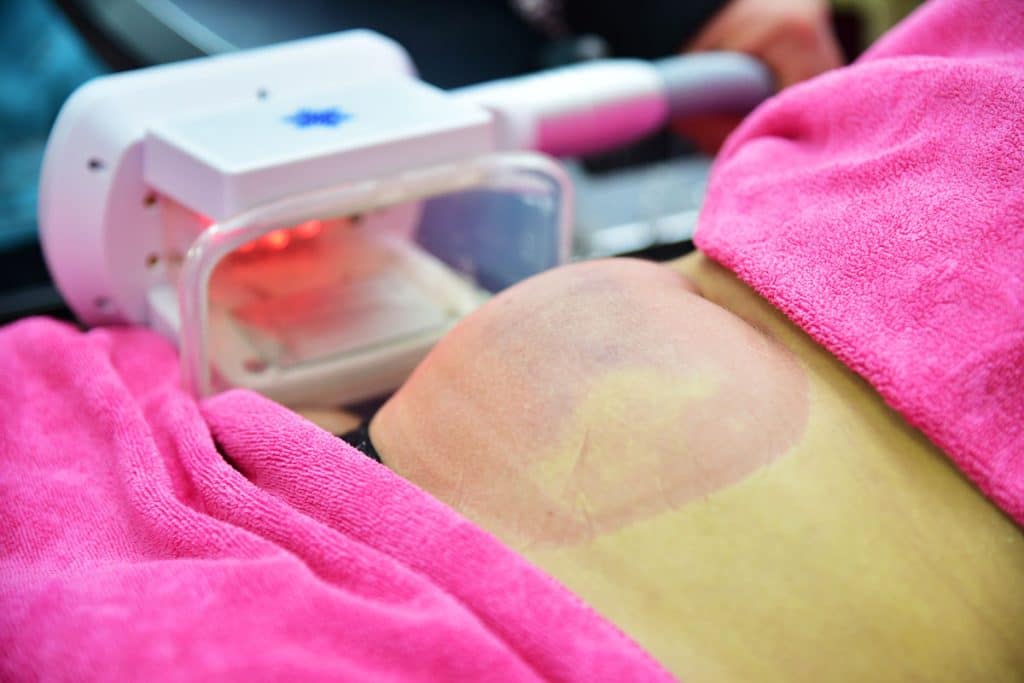 Why Coolsculpting Applicator Selection Is Critical
A Guide on CoolSculpting Applicator
Here is the straightforward truth. Achieving outstanding results with CoolSculpting needs an experienced grasp of the underlying anatomy, a keen eye for cosmetic detail, and an awareness of how to harness the fat-freezing potential of CoolSculpting. This is mostly down to the right selection, placement, and use of the different Coolsculpting applicators. Things may quickly get complicated with so many distinct names and variations on the CoolSculpting applicator. Fortunately, we've sorted everything out for you here. Acquaint yourself with the options accessible to obtain the finest outcomes possible. Bear in mind that not all providers may have the most up-to-date CoolSculpting applicators. You'll want to verify this before beginning therapy!
A Very Brief History Lesson
CoolSculpting was introduced globally in 2010 and has since risen to become the market leader in noninvasive fat removal (by a long shot!). (More information is available here). The initial series of CoolSculpting applicators included the CoolCore, CoolCurve+, CoolMax, and CoolFit. In 2017, the second generation of applicators, dubbed the "CoolAdvantage" series, was launched. These redesigned applicators are more efficient, effective, and patient-friendly. The CoolAdvantage applicators have an enhanced freeze detection technology that utilizes real-time monitoring to maintain consistent freeze temperatures on the skin's surface, delivering optimal outcomes for patients while keeping them safe. Other advancements to the CoolSculpting family include the 2014 launch of the CoolSmooth applicator and its successor, the CoolSmooth PRO. In 2015, the CoolMini was added.
CoolAdvantage | The Main applicator
CoolAdvantage applicator equipped with a Curve+ head: The CoolAdvantage is flexible enough to be used practically anyplace to treat stubborn fat. Naturally, begin with the finest. There are three types of Advantage applicators, with the CoolAdvantage applicator serving as the workhorse. It is adaptable enough to be used for large-scale debulking and tiny enough to be used for spot treatments as well. CoolAdvantage is particularly effective on the belly, flanks; love handles, bra fat, banana rolls (under buttocks), and bra line. It may mold women's hips into an "hourglass" form and men's hips into a desirable "V-taper." The CoolAdvantage comes with three different contouring heads: Fit, Core, and Curve+. Your physician will choose the most appropriate attachment head for the CoolAdvantage. A typical CoolAdvantage treatment cycle lasts approximately 35 minutes. If you've spent any time in a CoolSculpting treatment chair, you're probably familiar with the CoolAdvantage.
The CoolAdvantage Plus applicator is the next in line in the primary suite of Advantage applicators. The group's heavy lifter is meant to tackle large, cumbersome problems. It is frequently used to the upper and lower belly, and the love handles. The CoolAdvantage Plus's latest edition is 25% quicker than its predecessor. A single cycle is around 45 minutes long. The CoolAdvantage Plus has two alternative attachment heads: the Core and the Curve+.
Not every patient requires CoolAdvantage Plus treatment, but if you believe you must, be sure to confirm with your CoolSculpting specialist that this applicator is available before beginning.
CoolAdvantage Petite | For Those Tight Spots
Petite CoolAdvantage applicator with connected Curve head: The Petite is ideal for contouring work that requires precision and access to difficult-to-reach places. The CoolAdvantage Petite is the smallest of the three CoolAdvantage applicators. As the name implies, this applicator is intended for smaller, more intricate work. Cooladvantage Petite effectively freezes and removes stubborn fat from the inner thighs, arms, abdomen, and flanks. As with other CoolAdvantage family members, the CoolAdvantage Petite comes with three different contouring heads: Flat, Curve, and Curve+. The CoolAdvantage Petite cycle time is 35 minutes. The latest model is even another advancement, with improved suction and monitoring over prior generations.
If you want to eliminate morefat in tiny places such as the upper arm, bra fat, or flanks, the CoolAdvantage Petite is a must-see.
CoolMini | Compact But Powerful!
The FDA cleared the CoolMini in 2015, and it is an incredible addition to the CoolSculpting family. The CoolMini, as the name says, is specifically intended to address minor problem areas. This applicator is approximately half the size of the CoolAdvantage Petite. However, do not be deceived by its little stature—it still delivers a punch!
The CoolMini is ideal for treating the submental and submandibular regions behind the chin, the front armpit, and the little fat pads above the knees. It has a tiny vacuum cup suited for accessing these small locations, allowing for fat removal in areas previously only accessible by surgical liposuction (read here for more info).
The CoolMini's normal treatment time is around 35 minutes. Because not every CoolSculpting clinic carries the CoolMini applicator, call ahead to confirm availability.
CoolSmooth PRO | Diverse Is Beneficial
The CoolSmooth PRO is the final item on our list. With a large cooling surface, this applicator is ideal for areas with non-pinchable fat, such as the lateral thighs and upper belly. The CoolSmooth PRO's distinctive design makes it a great companion to the applicators. It can be used at the end to provide consistent coverage across vast surface areas. For example, the CoolSmooth PRO is frequently utilized on the abdomen during the second or third treatment session, allowing for positions that would be impossible with only CoolAdvantage applicators. Due to its suction-free design, the CoolSmooth A PRO applicator works particularly effectively in areas above and around the belly button . Due to the non-suction design, the CoolSmooth PRO's normal run duration is somewhat longer at 75 minutes. But have no fear, the benefits with the CoolSmooth PRO are well worth the wait!
CoolSculpting can be utilized to generate great, long-lasting effects in the hands of a skilled clinician. As you can see, it's easy to become perplexed by the variety of CoolSculpting applicators available! You do need to be an expert with CoolSculpting applicators to get the best results. Choose a licensed CoolSculpting practitioner with whom you feel comfortable and verify that they use the most up-to-date CoolSculpting applicators. You deserve nothing but the best!
Are you prepared to begin your CoolSculpting journey?
Coolsculpting doesn't require any cuts, medication, or anesthesia, making it non-invasive and safe. In one study involving over 1,200 patients, less than 1% of them had any adverse side effects, and those complications were minor compared to other procedures. The most common problem experienced by that small number of patients was a lack of feeling in the affected area, and it was a temporary problem. Others reported red skin, mild swelling, and minor localized pain. These symptoms were not long-term.
Indeed, when compared to liposuction and other popular procedures, Coolsculpting has a lower reported rate of adverse side effects. If you're looking for a non-invasive procedure to address your problem areas, it's difficult to imagine a more effective treatment.
Certain individuals should avoid Coolsculpting. The procedure is not recommended for obese patients, as it is designed to remove only trace amounts of body fat from troubled areas. Additionally, cryoglobulinemia, paroxysmal cold hemoglobinuria, or cold agglutinin disease are contraindications.
If you're worried about safety, Coolsculpting is the way to go. With that said, if you have any concerns, you should schedule a free consultation to find out more information about the procedure.
Many individuals report that HydraFacial helps them get rid of their acne. It is part of a complete protocol that we offer at Albany Cosmetic and Laser Center INC
The treatments are divided into five categories: Signature HydraFacial Clarifying HydraFacial, which includes a Signature HydraFacial and Blue Light. Therapy Deluxe HydraFacial, which includes a Signature. HydraFacial and either a Dermabuilder or Britenol Booster Platinum HydraFacial, which includes a Signature HydraFacial and CTGF (Connective Tissue Growth).
The strongest 30-percent acid option is only available to physicians. Following the facial, some dermatologists will add a brief round of LED light therapy to personalize it even further, beaming blue light on acne or red light to develop collagen and relax the face.
"We can also adjust the tool's suction strength to target more sensitive places, such under the eyes, if we need to delicately dislodge millia or improve circulation to erase dark circles," adds R.N. Dima Omran, who also suggests a mild vacuuming of the lips to fill them up and cast-off flakes.
Factor)
Skin rejuvenation procedures such as HydraFacial and laser therapy are both successful. Many of our patients choose HydraFacial because it provides immediate benefits with no downtime in the vast majority of cases. Laser treatment, on the other hand, might result in a substantial amount of downtime.
Not at all, it is more as a message with some extra vacuum.
The basic procedure takes around 45 minutes, although it may take longer if the patient desires further treatment. There are extremely few negative side effects. Patients with particularly sensitive skin may have minor discomfort due to treatment, and some of the components may cause allergies in rare cases. We make sure you don't have any allergies to any ingredients during your skin care consultation.