Top Best Nonsurgical Machines For Body Shaping
Most people all over the world are finding the most convenient and cost-effective way for body shaping. According to researchers and scientists, the Fat reduction is exceptionally crucial for any person, mainly to avoid the diseases that are accompanied by Body Fat Accumulation. However, it is now developing as one of the most tasks to handle, since most of the Fat removal services available are expensive to acquire. That is the main reason I have decided to compile this post. In this post, you will get more details about shaping your body and burning your body fat, using various machines such as CoolSculpting, Velashape, and SculpSure for Body Shaping.
CoolSculping / Coolshaping
According to a research that was conducted by one of the most popular Scientist from Havard University and Massachusetts General Hospital, it was discovered that your fat cells hate the cold. It is just science. The FDA-approved procedure that is known as CoolSculping utilizes the patented cooling technology for Fat reduction and to eliminate the fat cells. This process is done without you having to undergo any surgery and a little to no downtime. The Fat reduction in the treated regions of the body offers a noticeable and lasting result, which will assist you to boost your appearance and feeling.
It is common that sometimes, no matter how intense your weight loss program or workout program is or strict your diet is, it is not possible for you to ditch stubborn fat. You shall have particular trouble areas, precisely where flab builds up and in most cases, does not shed, even if you put a lot of effort. The CoolScultping treatment will significantly eliminate these inconveniences and improve the shape of your body, as well as reduce your overall weight. It is only indicated for some specific areas of your body and will result in an ultimate fat reduction.
Velashape™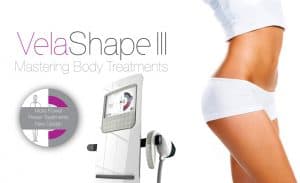 VelaShape™ can be one of the most effective solutions for your nonsurgical body contouring, which is a protocol of VelaShape™ series. The VelaShape is responsible for the Nonsurgical Fat reduction. When a significant volume of fat accumulate into your body, despite your ultimate and perfect weight loss efforts, it may be a great time to consider the nonsurgical fat removal process, which is incredibly handled by VelaShape™. This machine applies infrared and radiofrequency waves to selectively target a given fat cells in your body under the skin. The process works by melting the fat without damaging or causing any harm to the surrounding body tissues. While most commonly applied for Fat Reduction around the thighs, abdomen, and buttocks, the same procedure can be utilized virtually anywhere on the body, mainly to improve the contours and shape of your body.
Also, the VelaShape™ series best fits in improving the tone of your sin and reduction of the possible cellulite. In addition to the Fat reduction, the machine stimulates the collagen production in your body, mainly by gently heating the tissue and skin. Therefore, if you undergo the treatment, your skin will noticeably improve in texture and firmness. In many situations, the VelaShape is responsible for reducing the appearance of the body cellulite by releasing the constrictive bands, which are found in the tissue for body shaping.
SculpSure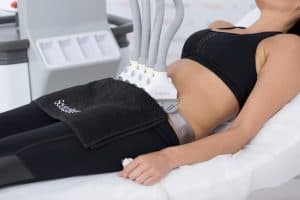 SculpSure can be termed as a non-surgical laser treatment, which is responsible for the fat reduction, especially the fat accumulation at the love handles, abdomen, back, and outer and inner thighs. The FDA recently cleared this mechanism for treating double chin. Each treatment using the SculpSure takes approximately 25 minutes, which is not painful at all and requires no downtime. Therefore, to achieve the desired results for Body Shaping, you will need some series of treatment.
SculpSure is beneficial if you want to boost your entire appearance, loos weight, eliminate excess fats in your body, and have a firm and excellent skin tone. It is a non-invasive body contouring system that is responsible for fat removal in many parts of your body. This machine performs in accordance with your thoughts and acts as one of the best mechanism that can be applied to attain the desired body shape.
Finally, it is clear that all these are some useful machines that can be used to improve your body shape and appearance. As you can see, all their processes are non-invasive or nonsurgical. You are not supposed to undergo any surgery for Fat Reduction. These machines will assist you in achieving your goals. All of them have no downtime, and a short procedure is involved. However, it is recommended that you undergo some series of treatment.
We, At Albany Cosmetic and Laser Center, are body shaping and fat removal expert. Please contact as or visit our website www.albanylaser.ca to get more information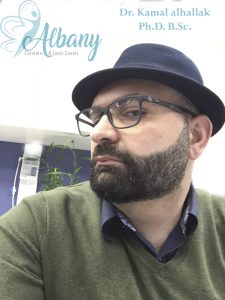 December 2020 Update:
While we do not offer SculpSure or VelaShape at Albany Cosmetic & Laser Center, we do offer Fotona TightSculpt and Kuma Shape.
Fotona Tight Sculpt is a non-invasive, dual-wavelength laser treatment system that delivers controlled heat to targeted areas, allowing for skin tightening and sculpting across many areas of the body. The dual modes work synergistically to create an excellent result for all body types. At the same time the laser tightens the skin by generating new collagen, resulting in an overall improvement of contour, laxity and elasticity in the treated areas. If you'd like to see an example of this treatments potential results, please follow the link below:
Kuma Shape is similar to VelaShape in that it combine pulsed vacuum, massage, bi-polar radio-frequency and infrared rays to reduce fat and cellulite in the treated area.
________________
Fact of Edmonton
The well known NHL hockey player, Mark Messier, was born in Edmonton.
____________________________________________________________________________