The most popular treatments at Albany Laser are for broken capillaries (small vessels, generally found on the face) or spider veins (small-medium sized typically found along the legs).
Albany Laser treats spider and facial veins with the gold standard Nd-YAG laser. Laser treatments typically last 15 to 25 minutes. In most cases, up to four treatments are required to eradicate spider veins in the legs or on the face. There is minimal downtime, so you may resume your typical activities immediately following treatment.
How Vein Laser Therapy Works
The laser coagulates the blood in the blood vessel, crushing the targeted vein. After that, the body heals the wound and absorbs the coagulated blood vessel.
During the treatment, our cutting-edge integrated cooling handpiece protects the surrounding skin. We improve the comfort and safety of the therapy by chilling the treated skin.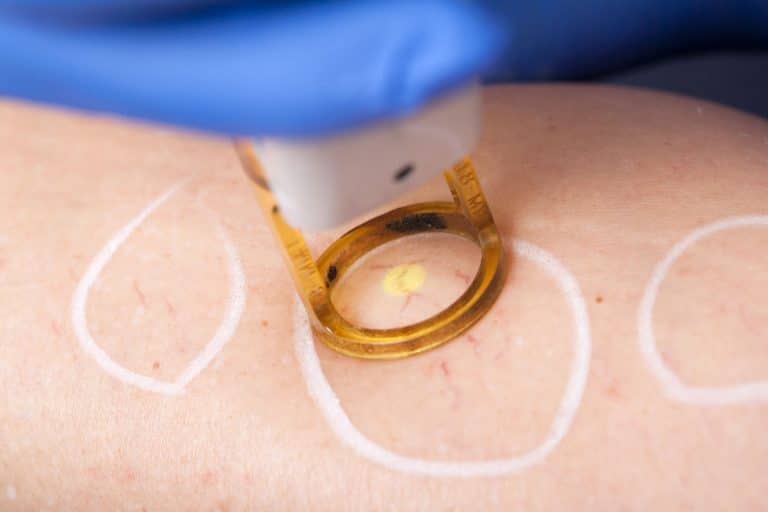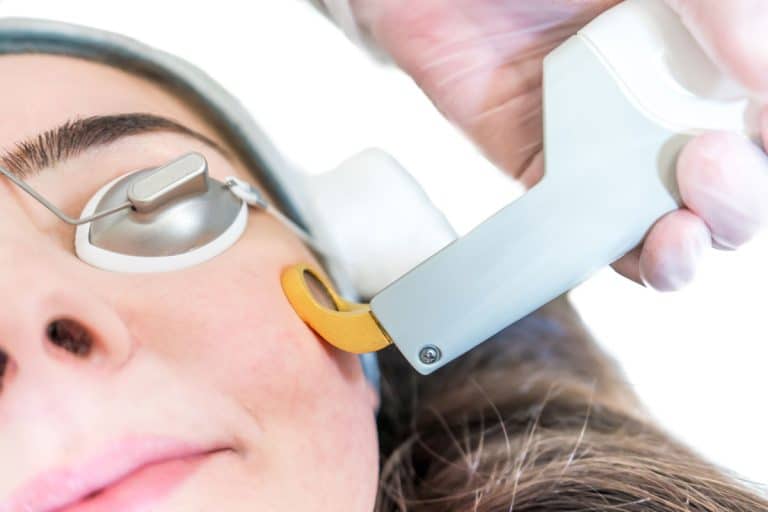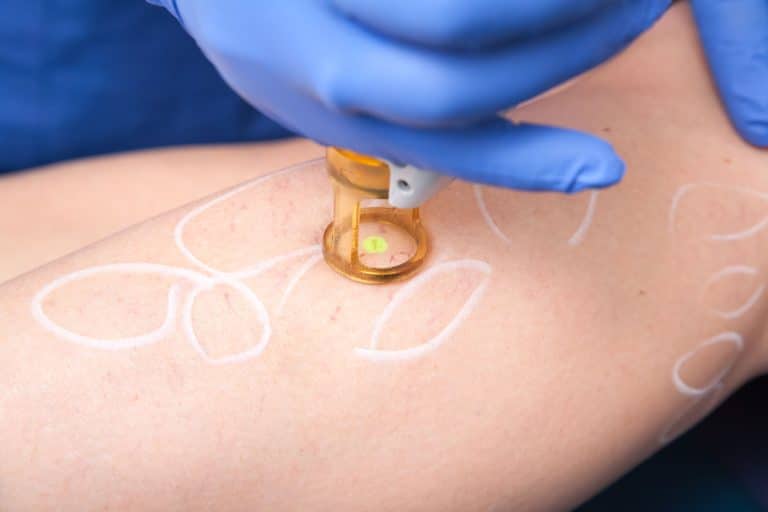 How does Vein Laser Therapy work?
Laser radiation is focused on the veins, causing them to collapse and, ideally, to disappear. Bruising is common in laser-treated areas and can linger for many weeks. Lasers are particularly well-suited to treating tiny spider veins when a needle cannot be used due to their size.
Other vascular flaws treated with the Nd-Yag laser at Albany Laser include:
Telangiectasia: These are thin red lines visible on the skin's surface. These are most typically found near the nose and cheeks.
Cherry angiomas: are a collection of dilated capillaries that resemble elevated moles but are red or ruby in color.
Each Vein Laser Therapy session lasts between 15 and 20 minutes, including applying the freezing lidocaine cream and completing the forms.
None to mild, we use a forced-air chiller during the laser session
For optimum Vein Laser Therapy results, two to four sessions are required. One week following therapy, the results are visible.
The Vein Laser Therapy treatment is very well tolerated, but patients may notice redness for 48 hours
Vein Laser Therapy can be repeated every two to four weeks
Total disappearance of the capillaries after 4 treatments
Vein Laser Treatment FAQs
Schedule Your Appointment Now!
We will assist you in becoming the Younger Version of Yourself (YVY), to restore your natural beauty, and to assist you in shining once more through our services.
Laser vein treatment instructions
Before you have spider vein treatment, here are some things to do. Because these medications can make bleeding and bruising worse, don't take Aspirin or other blood-thinning drugs (like Vitamin E or Ginkgo Biloba) for one week before and one week after your treatment because they can make bleeding and bruising worse, even if you don't take them at all. Because alcohol makes blood thinner, we advise you not to drink alcohol or smoke for a couple of days before and two days after your treatment. Smoking also slows or stops bleeding. Take care of your legs the night before or on the day of your treatment by not applying any creams, lotions, oils, or self-tanners to your legs. Make sure not to come on an empty stomach, please eat something small or have a snack about 1.5 hours before your laser treatment. When reticular veins are treated, you should not fly for 48 hours. If you get sick before your appointment, you'll have to reschedule.
Contact Albany Cosmetic & Laser Centre in Edmonton