PRP for Alopecia
Alopecia is treated with platelet-rich plasma (PRP). Are you looking for a hair loss treatment? Hair loss can be reversed with a therapy that promotes the healing of injured joints. Male and female pattern baldness affects approximately 50 million men and 30 million women in the United States. This can begin early in life, but it becomes much more common after 50 when more than half of all men experience hair loss. Platelet-rich plasma therapy (PRP), a new treatment, appears to help regenerate lost hair.
The truth about PRP therapy
Platelet-rich plasma (PRP) can help improve hair growth and density while reducing hair loss in some patients with androgenetic alopecia. Treatment with platelet-rich plasma, or "PRP," has been around since the 1990s, but it is increasingly finding use in various medical fields. PRP treatment for hair loss is gaining popularity, and research suggests that it can help 50-70 percent of patients with genetic hair loss. Hair transplant surgeons are becoming more interested in using PRP during their procedures.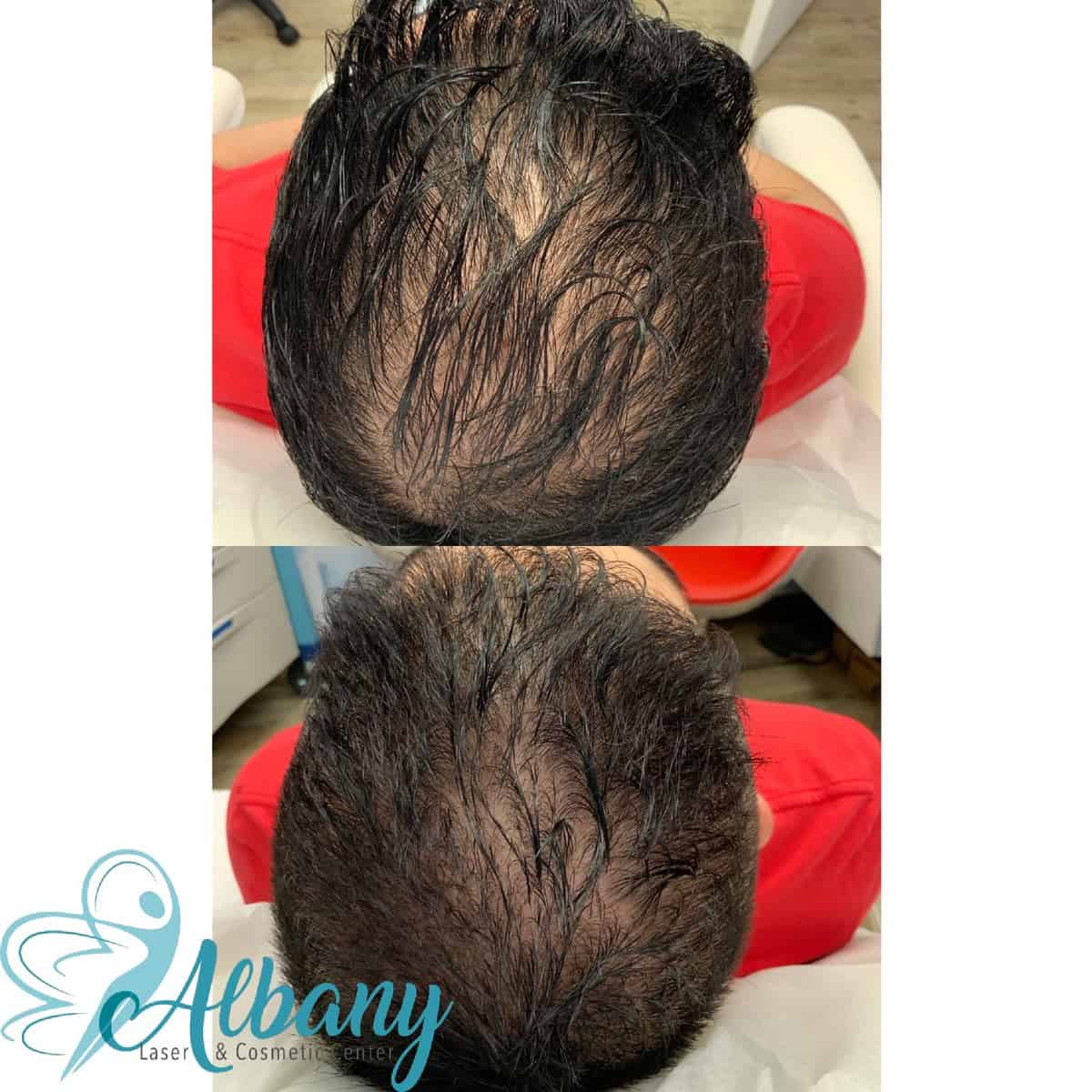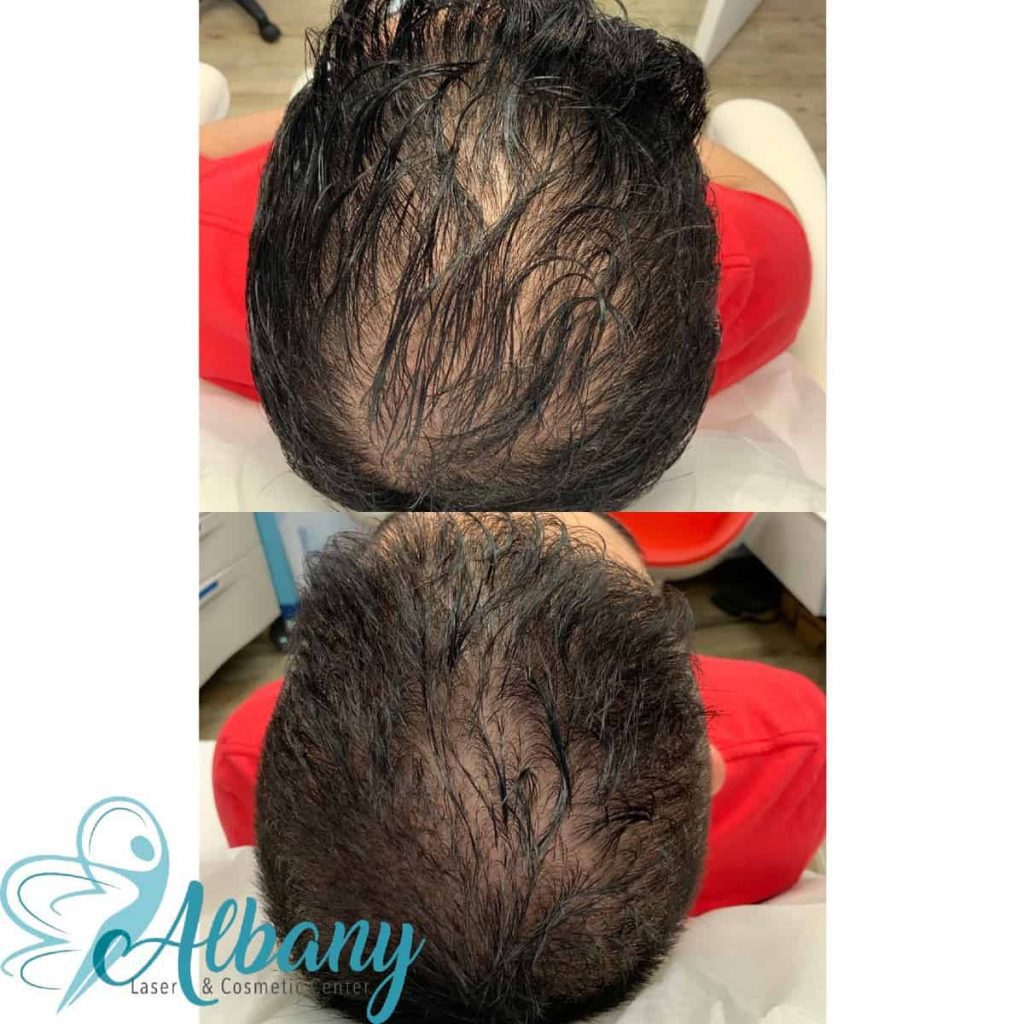 Obtaining a patient's blood and isolating a blood cell component containing platelets and nutrient-rich platelets around said platelet-rich plasma constitutes PRP. Some patients' hair growth can be stimulated by platelet-rich plasma. PRP also has over 20 different growth factors in it.
Selecting the Best Clinic
PRP, or platelet-rich plasma, is a cutting-edge hair loss treatment. It is critical to select PRP experts for your treatment. Their blood is drawn from their bodies and spun in a centrifuge to separate the plasma from the rest of the blood. Then, after a specific procedure, we inject plasma-rich plasma, or PRP, into the scalp. For the best results, our staff received professional training in PRP injection, and we used the best PRP kit made by Regen lab.
How well does it work for alopecia?
The PRP hair treatment is beneficial for people who haven't developed bald patches and whose hair roots are still alive and can regenerate. Hair growth is aided by PRP growth factors, which make hair stronger and denser. Suppose your hair has lost its luster and you've tried various alternative treatments. In that case, you can try it once to see the miraculous results. PRP is a valuable aid for your difficult conditions if the roots of your hair survive on your scalp.
What is PRP, and how does it work?
Doctors first used PRP treatment ten years ago to speed up the healing of damaged joints following an injury or surgery. A physician draws your blood and spins it in a centrifuge to separate the platelets and plasma for the treatment. Plasma is then injected, which aids in restoring blood vessels, promotes cell growth and wound healing, and stimulates collagen production. After researchers discovered that high platelets in plasma cells helped promote hair growth by extending the growth phase of the hair cycle, dermatologists began using PRP.
Doctors inject plasma into the scalp area where hair loss has occurred. Injections are usually given once a month for three months and then distributed three to four months later. The injection's timing is determined by genetics, hair loss type and extent, age, and hormones.
PRP's Advantages
All men and women who suffer from severe hair loss can benefit from PRP. In addition, PRP therapy improves the hair growth cycle, which aids in the healing process. Platelet-rich plasma is a painless, non-surgical procedure with no negative side effects. Treatment also has a much shorter time frame than other types of treatment.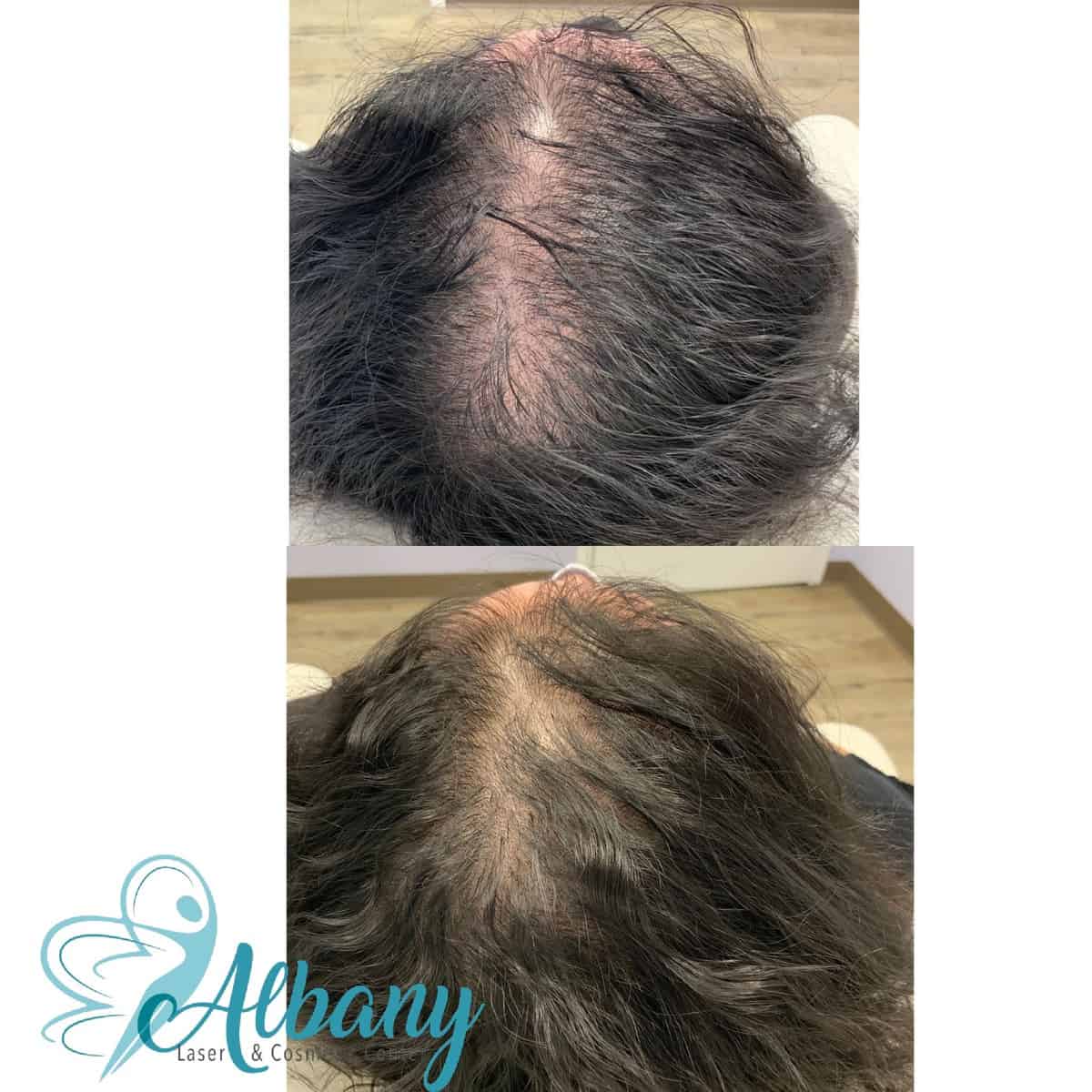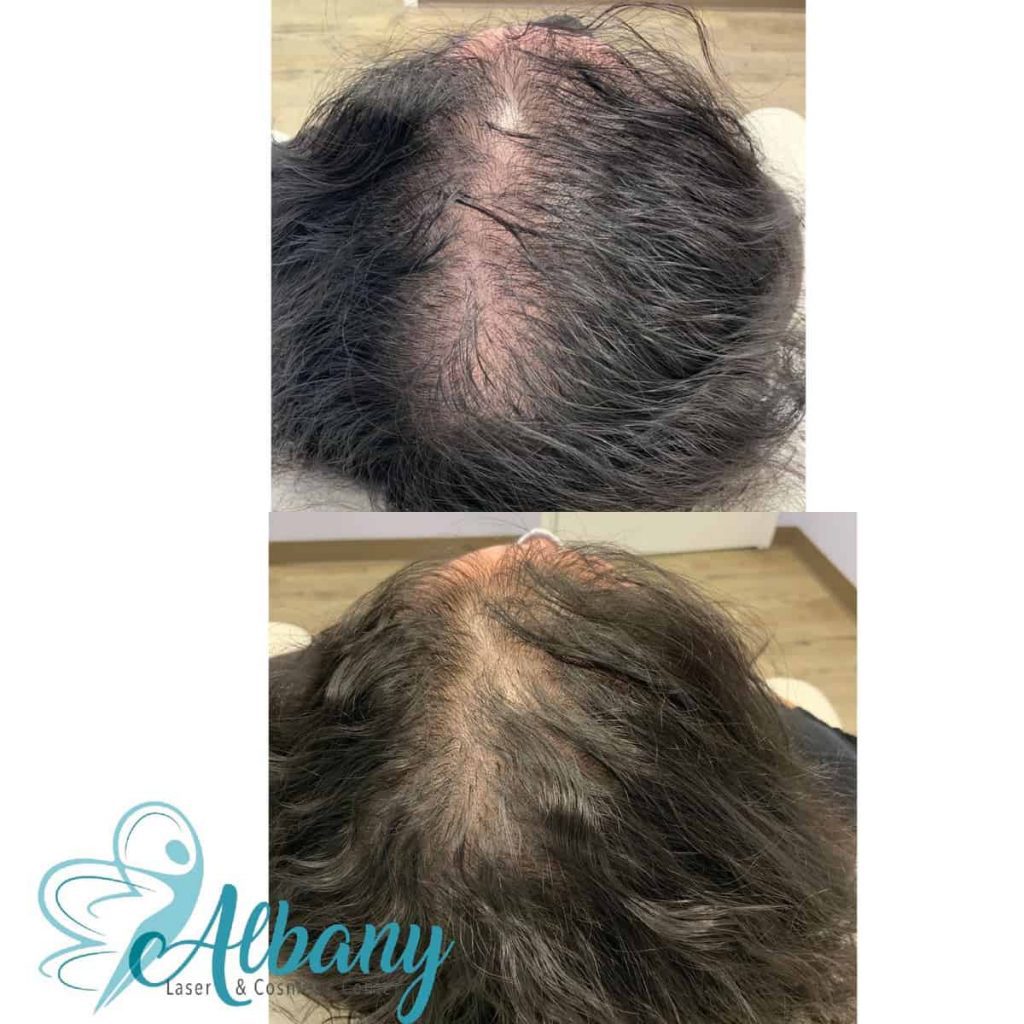 hair loss treatment results in entire procedure taking about an hour to two hours on average. We perform the procedure in a low-risk serial environment with no downtime. You can see your doctor (or injection-certified pharmacists) during the lunch hour and return to work right away. It does not necessitate a lengthy stay in the hospital or the use of anesthetics. PRP treatment does not necessitate multiple visits. Three injections are usually given over a six-month to one year. Patients often experience relief after just two injections, which last three weeks each. This will lessen the need for any troublesome follow-up visits to your doctor (or injection-certified pharmacists).
Negative effects
Plasma-rich Platelet therapy is a non-surgical treatment option, with minimal risk. PRP has very few side effects compared to other forms of treatment. Bruises at the injection site are the most common, and they usually go away after a few days. There are no serious side effects because it is a non-surgical procedure that uses the patient's own cells.
The cost of PRP treatment for alopecia areata
The cost of a 20-ml PRP kit, including the microinjection gun, is $800.
Conclusion for Alopecia Treatment with PRP
Everyone present can benefit from PRP therapy. However, it is primarily used to treat musculoskeletal issues, even though it has many indications, including skin issues and even aging. We also use PRP treatment to reduce fine lines, wrinkles, and even acne with reasonable results. Before deciding on an operation, PRP therapy is a method worth trying. After a few rounds of PRP treatment, most patients see consistent results. However, consider PRP therapy for hair loss before resorting to surgery as a last resort.
We offer hydrafacials, Mesotherapy, Laser hair removal, Plasma pen treatment, Botox and fillers, body shaping, and PRP, among other cosmetic procedures.
The outcomes displayed on our website differ from one patient to the next. We cannot guarantee any particular outcome.