Laser Skin Pigmentation Removal (blemish, freckles and Melasma)
Skin Pigmentation blemish, freckles and Melasma) is basically the color of the skin which is caused by Melanin. Now, everybody is expected to have some level of melanin in the body – which is the pigment  (blemish and freckles) that gives our skin, hair, and eyes their natural color.  Ordinarily, the more melanin found in the body the darker the skin color would be. If equal amounts of melanin are present, the skin color is partly uniform and there are no darker patches or lighter patches here and there. However, this is not always the case. The body sometimes produces irregular levels of melanin which leaves darker (hyperpigmentation) or lighter patches (hypopigmentation) as blemishes against the natural color of the skin. Laser is one of the best treatment available for pigmentation removal  (blemish and freckles)
What causes hyperpigmentation (blemish, freckles, and Melasma)?
Hyperpigmentation (blemish, freckles, and Melasma) is very common and occurs as a result of excessive production of melanin in patches of the skin. Hyperpigmentation leaves darkened patches of skin that can be brown or black in color and vary in shape and size.
These blemishes appear as dark spots, freckles, or birthmarks on parts of the body prone to sun exposure like the face, hands, chest region and shoulder areas.
Factors that trigger hyperpigmentation  (blemish, freckles, and Melasma)
Exposure to the sun: this is the major cause of hyperpigmentation  (blemish, freckles, and Melasma) as sunlight is the primary trigger of melanin production. Melanin acts as the skin's natural sunscreen protecting it from harmful ultraviolet rays. However, overexposure can affect the melanin production balance leading to excess pigments in parts of the skin.
Genetic factors: Hormonal influence is the primary cause of a particular type of hyperpigmentation  (blemish, freckles and Melasma) called melisma. It is believed to be as a result of the female sex hormones estrogen and progesterone stimulating the overproduction of melanin. Hence, melisma is common among women, particularly pregnant women.
Other factors: aging, genetics, illnesses and diseases contribute to hyperpigmentation (blemish, freckles and Melasma). In addition, environmental and lifestyle choices including alcohol consumption, nutrition, smoking, and medications may have an effect on hyperpigmentation (blemish, freckles and Melasma).
Laser Skin Pigmentation (blemish, freckles and Melasma) Removal Your Best Bet!
Certainly, nobody is fond of unwanted age spots, dark spots, freckles, acne, scars and other blemishes decorating the skin! You might be considering getting rid of them, and what method to employ.
If we're going to stay spotless, our skin is almost fighting a battle it cannot win. Factor in all the possibilities that could result in skin blemishes, it is clear for all to see that our skin is going to need all the help that it can get!
There are several possible options, with varying degrees of effectiveness and result. Laser skin pigmentation (blemish, freckles and Melasma) removal is one of the best and most advanced methods available in the cosmetics industry. Here, we provide you with all the details about this method and lots more!
What's laser skin pigmentation (blemish, freckles, and Melasma) removal?
Laser skin pigmentation (blemish, freckles, and Melasma) removal is a procedure where a laser beam is used to dissolve damage skin layers or tissues repeatedly until a smoother, finer, and a more uniform layer of skin resurface. It is basically a kind of controlled injury to the skin targeting scarred tissues which are rapidly replaced by new cells. The procedure is also known as laser skin resurfacing.
Regardless of the technique used, laser therapies are generally safe, and highly effective with improvements in skin appearance seen by some individuals immediately, while others as little as a few hours to few days after sessions.
Is laser skin resurfacing for you?
You might be wondering if you're a good candidate for the laser skin resurfacing procedure. A good place to start is by booking an appointment with a dermatologist or a plastic surgeon. You must be honest when giving information to your surgeon as some persons with particular skin types and medical conditions may suffer side effects or even worsen skin appearance.
Generally, both men and women with one or more of the following conditions may be good candidates for laser skin resurfacing:
Dark spots or brown spots
Freckles
Age Spots
Acne, chickenpox and facial scars.
Wrinkled or sun damaged skin and other skin blemishes.
Getting ready for your laser skin resurfacing session
If you decide to go ahead with the procedure, consult with your surgeon before then to let you know what to do and what not to.
Always be prepared to talk about your medical history and what medications or supplements you're currently on. Cold sores and fever blisters may be triggered by laser treatment, be sure to let your surgeon know if you have any history with them.
Smoking can delay healing after laser skin resurfacing. While medications and supplements that contain aspirin, ibuprofen, or vitamin E can affect clotting. Your doctor will advise you to stop taking them for some weeks before your laser therapy.

Laser skin pigmentation (blemish, freckles, and Melasma) removal – what to expect!
Laser skin pigmentation (blemish, freckles and Melasma) removal is carried out by a plastic surgeon or dermatologist. It can be done in a hospital or in an outpatient surgical facility most likely. In either case, you'll most likely not stay overnight.
Medications and the necessary anesthesia will be given before the procedure. Local anesthesia is sufficient in most cases in addition to some sedative for comfort. Although the surgeon may decide general anesthesia is preferable.
Patients will generally not remember anything after the anesthesia and sedative are administered, and the procedure is painless.
The duration of the laser therapy depends on the area being treated, the type of blemishes and the technique used. Laser therapy can take as little as 35 minutes for treating a small part of the face or 2 hours for a full facial treatment.
After the treatment is completed, the resurfaced skin may be covered with petroleum jelly and bandaged with protective coverings for some time.
Aftermath of laser skin resurfacing
Depending on how deep the laser beam light is allowed to penetrate the skin, laser skin resurfacing will produce redness and swelling accordingly. You may be given medications and told to apply post-treatment ointments on your skin. Men who have undergone facial laser skin resurfacing will be told to suspend any shaving activity for a while. Generally, you'll still need to follow your surgeon's directives to avoid any post-treatment complications and to achieve the best results.
Result of laser skin pigmentation (blemish and freckles) removal
After a few days, new skin layers will begin resurfacing. The initial skin redness will subside and your skin will become pinkish for some weeks or even months.
Of course, the pinkness isn't the final destination! It might take several months before the skin layers finally mature and settle for a defined skin tone. You should see obvious improvements in the beauty, texture, and youthfulness of your skin thereafter. The improvements are definitely worth the wait and will be visible for all to see for years and years to come.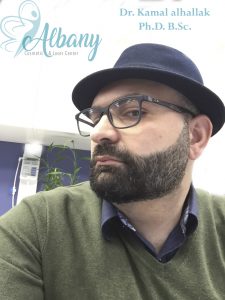 Keywords
Laser, laser therapy, laser treatment, pigmentation removal, sunspots removal, blemish removal, freckles, freckles removal, melasma, melasma treatment, melasma laser removal.
_______________________________________________________________________


Fact of Edmonton
The coldest day in Edmonton was recorded on 26, January 1972. The temperature was about -48.3C
____________________________________________________________________________