PDO threading wrinkle removal and skin tightening procedure
For most women, it can get frustrating when they start to age. It may seem like the worst experience as they begin to look wrinkled. Hence, the desire to look younger and do away with wrinkles in a non-surgical way becomes a necessity. Thanks to science and dermatologists, women can now look beautiful, youthful, and wrinkle-free.
The PDO threading is the easiest and fastest way to tighten sagging skin without undergoing any surgical operation. The procedure regulates, stimulates, and improves muscle contraction. PDO threading wrinkle removal and tightening procedure is the most significant cosmetic trend this year and is now famous for its effectiveness.
What is PDO threading?
The PDO threading technique involves the use of several lengths of acupuncture sterilized needles to insert PDO dissolving threads underneath the facial skin.
These threads are implanted tactically into the skin. The threads will act as a support for tightening and lifting sagging and loose skin. The PDO threading treatment or procedure gives a youthful, firm, and beautiful skin.  It is a useful procedure that helps you alleviate wrinkles and fine lines.
Short history of PDO threading
A lot of people have a renewed interest in rejuvenating their skin without undergoing any surgical procedure. This has led to an increased demand for an alternative method like the PDO threading. Mr. Marlen Sulamanidze, a Russian surgeon, introduced the barbed suture thread to lift ptotic facial tissues in the late 1990's. Different types of this first antiptosis suture have been used over time till it evolved into the ones we have today.
Facial areas treated with PDO thread tightening
The following areas can be addressed with the PDO threading:
Jawline and neck
Buttocks
Corners of the mouth (marionette lines)
Lower and upper cheeks
Forehead (browlift)
Nasolabial folds (nose to mouth lines.)
Abdomen
Below the eyes
Benefits of PDO threading procedures
The benefits of the PDO threading procedures are:
One of the significant benefits of the PDO threading is that it provides tightness for the skin and lifts loose skin.
PDO provides a natural uplifting for your skin.
These threads stimulate the supply of blood to the treated skin which boosts the production of collagen. The treated part looks visibly brighter and healthier after some days.
Collagen is responsible for keeping the skin firm; the threads incorporated into the body help rebuild the lost collagen.
PDO is a material often used in cardiac and vascular surgery for several sutures. Hence, these elements are registered as class 4 therapeutic substances which is exceptionally safe and hypoallergenic. If you are sure of your surgeon expertise, then a safe treatment is guaranteed.
Unlike other surgical methods, this method (PDO threading) is quick, the threads are inserted appropriately within 20-30 minutes. Natural healing and long lasting results are also part of the significant benefits of PDO threading procedures.
Non-surgical advantages of PDO threading
The thought of going under the knife for facial rejuvenation can be quite alarming and scary. For this reason, there are several non-surgical advantages of PDO threading, they include:
Side effects are reduced to the barest minimum.
They are safe and do not leave any scars.
The PDO threads are thin and smooth that the patient doesn't even feel them.
The procedure is advantageous and very affordable.
What to expect during the treatments
While undergoing a PDO treatment, you should expect that an anesthetic will be injected into the area that will be treated. Afterward, the thread will then be introduced into the treatment area using a micro-needle or a cannula.
Your face will likely be numb, and your mouth will be asymmetrical for a while, usually a few hours. During the treatment, you have to refrain from drinking hot liquids or chewing food for a few hours and until your face has gained sensation. The procedure is painless because the needles are inserted deep into the skin. Furthermore, you can go about your daily activities as there is no downtime after the treatment. However, you will experience visible swelling and bruise only in few procedures which last for few days.
Results after treatment
Of course, the essence of the treatment is to get excellent results. You will get excellent results if you follow the instructions directed by your physician after the procedure.
The results take effect immediately after the treatment. The tissues are lifted, and the sags are no more evident. The threads have a dissolvable nature, and they stay in the skin for approximately six months. Nonetheless, the continuous production of collagen will keep the new skin intact.
A top-up facial procedure is recommended yearly. However, your doctor will evaluate and advise on the right treatment plan contingent on the needs of your skin.
Cost of PDO threading
The price of a PDO threading is lower than surgical procedures. The thread lift costs from $1,500-$4,500 with the average price being $2,275. These charges are not static; they vary based on location, procedures, the expertise of your surgeon and the areas treated.
Conclusively, the PDO threading is a beneficial and reliable way to remove wrinkle and tighten the skin. The PDO threading is not as expensive as the surgical method which costs a lot and has a lot of side effects.
PDO threading plays a vital role in wrinkle removal and skin tightening, it is an advantage to the whole inventions of cosmetics, it makes people believe more in themselves and confident about their looks. If you are aging, or you notice visible signs of wrinkles and fine lines, never give up on your looks. You can still look beautiful and youthful; all you have to do is get a PDO threading. We will be glad to discuss our PDO threading wrinkle removal and skin tightening procedures.
Please visit us at www.albanylaser.ca for more info about all other services such as fillers, botox, wrinkle removal, skin tightening, Fraxel and laser hair removal.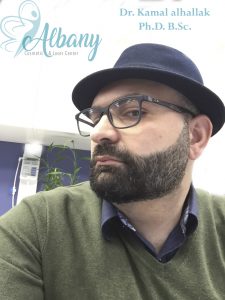 _______________________________________________________________________


Fact of Edmonton
The world's greatest densities of hoofed mammals per Km2 are in Edmonton.
____________________________________________________________________________