Non-Surgical Procedure For Skin Tightening And Wrinkles Removal
Her smile is contagious!
Her beautiful, pointed nose wrinkles,
Her cheekbones reveal deep dimples, with her freckled, flabby, and grimacing face.  She is a confident, and it shows
But slightly it fades as she begins to age.
It is common to everyone to glance into the mirror and see that imperfect skin,
The wrinkles showing up, dropping, and sagging skin that wasn't there at a tender age.
And you are worried and scared of losing that beauty.
Guess what! You don't need to be, rest assured there are new ways to regain that confident look you once had when you were young.
So what is this method?
Non-Surgical Skin tightening method!  
There are a few people who might need to have their wrinkles removed however they are excessively terrified, making it impossible to go under the knife. We can't outrightly blame them due to several complicated cases of failed cosmetic procedures which had cause patients more harm. If you are among those individuals, you have the alternative to have your wrinkles reduced or removed through one of these non-surgical procedures.
The Pros and cons of non-surgical procedures.
Pros
A nonsurgical procedure that tightens the facial or body skin
It uses no incisions
There is minimal discomfort and can be used for all skin types.
Cons
It requires multiple treatments for optimal results
There is redness of Skin, temporary numbness or swelling around the treated area.
Things to consider if you are eligible for a non-surgical treatment;
Mild skin
Residual skin laxity after several operative procedures
Enhancement in the quality of your skin
Scared of the surgical knife
Choosing the right Surgeon
For optimal result and less damage to your skin, it's crucial to choose your surgeon based on:
Education, experience, training, and certification
What to expect from  your first initial appointment
You don't need to be scared or perturb during your first initial consultation, ensure you prepared and discuss your medical history entirely with your doctor such as past and present medical conditions, allergies and others you may be asked.
Questions to ask your aesthetician
Below is a general list of questions to ask your plastic surgeon I have developed these questions to guide you:
Make the most educated and wise choices about your procedure you are about to undergo.
Affirm that you have the right specialist for your procedure.
Make your first consultation rewarding.
Make sure you fully understand the potential results, and dangers involved as well as other options available.
It is vital for you to play a dynamic role in your treatment, so please ensure you ask the following questions before any procedure is carried out on your skin.
Is my skin good enough for nonsurgical skin tightening?
The results am seeking is it realistic?
Do you have photographs (before and after) I can view the procedure I am undergoing?
What sort of anesthesia do you prescribe?
What are the costs for skin tightening treatment?
What sort of recuperation period can I expect, and when can I start normal daily activities?
What are the associated risks and complications involved with my procedure?
How are complications dealt with?
What are the other alternatives I get if the cosmetic result of my surgery does not meet the goals agreed upon?
Now let's dive into the non-surgical procedures:
Botox injection
This is a quick technique that is carried out within 15minutes to make the wrinkles look smoother. Botox is great for wrinkles on the upper part of the face.
Dermal Fillers
Dermal fillers are gel-based, injected into the skin to help reduce facial lines and restore the volume in the face.
Dermal fillers are also used to correct different types of facial aging-related issues such as:
Smoothing the deep creases and adding volume to the nasolabial.
Smoothing and plumping the vertical lines of thin lips.
Enhance the shape of your cheek.
Filling out hollows under the eye region.
Increasing volume to fill out thinness in the temple area
How are Dermal Fillers different from Botox and how does it work?
Dermal fillers are directly injected into the skin with the objective of plumping that region to remove the wrinkle, depression, or fold. Depending on the kind of filler, the effects can last anywhere from six months to two years; for semi-permanent or permanent fillers, the effects can last up to five years, and there are reports of even longer-lasting results.
Don't mistake dermal fillers for Botox. Albeit the two procedures involve injections, Botox is majorly injected around the forehead and wrinkles around crow's feet to stop muscle development that results in lines. It has nothing to do with the plumping smoothing effect dermal fillers have.
Laser treatments
Laser treatment is a non-surgical technique that tightens and restores the skin. Also, it helps clear the skin from past sun harm or the IPL treatment. It additionally simulates collage causing tightening of the pores and minimizing of fine lines.
Also, this method lasts for 30 minutes depending on the area's condition, and it is by and large considered as the safest among all the non-surgical techniques in wrinkle reduction.
MICRO-NEEDLING:
Micro-needling is a type of collagen-induction treatment, which exploits your own body's natural collagen-production capacities, to restore your skin. Its viability lies in using the body's ability to diminish lines, wrinkles, skin inflammation scars, and surgical scars.
Micro-needling usually lasts for 90 min. Or less, whereby a particular micro-needling device is used to make a controlled skin "injury," by creating a minute puncture through the epidermis, leaving the surface skin mostly unharmed. This triggers the body into producing new collagen, elastin, and fibers, with the end goal to repair itself.
New capillaries will be formed, thereby enhancing the blood flow in the skin, bringing about a healthier skin by clearing out wrinkles or scars.
Micro-needling is becoming the most preferred method for anti-aging skin treatments because it is safe, faster gives a less discomfort, and causes minimal damage to the skin, unlike other procedures, like laser treatments.
In conclusion,
If you wish to have your wrinkles removed non-surgically, as a licensed and well-experienced doctor, I perform all procedures to the highest cosmetic safety standards giving each client personalized attention and comfort. if you like this post, please visit us at www.albanylaser.ca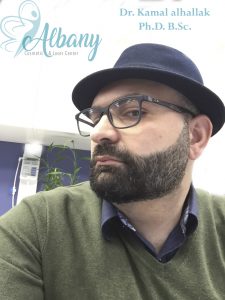 Keywords: Filler, lip fillers, laser, laser therapy, laser treatment, wrinkles, wrinkles removal, wrinkle treatment, skin tightening, laser skin tightening, fillers injection, botox, botox injection
_______________________________________________________________________


Fact of Edmonton
Edmonton is the major service and supply center for the Canada's oil sands.
____________________________________________________________________________