The best laser machine for hair removal
Why laser?
Earlier people would have to visit dermatologists for laser hair removal. That would cost not only much but also utilize time. Too much time would also be consumed. Taking an appointment, and the whole process itself. Now with new technology. Things have gone to the next level.
Laser technology saves enormous costs. It's a one-time investment too. What's better? One can get permanent results in one session. This means time and money are both saved. And the results are even better. Removing the tiniest of hair leaving the skin smooth and supple. Doesn't also have any side effects like other alternative methods.
All of this without much pain. Yes, laser removal does not hurt much. And the effects last even longer. Alternative methods like shaving and waxing are painful. And can leave a wound as well. However, some lasers are not as useful as other. That is why we will compare the best laser and their effects here.
Laser hair removal machines
There are various hair removal machines brands out there. We will be comparing the ones with similar features and wavelengths. To make sure the comparison is fair and reasonable.
CynoSure Elite+
CynoSure Elite+ is a well-recognized and powerful aesthetic workstation. Implementing the latest technology of dual-wavelength of 755 nm and 1064 nm. Delivering diverse energies for faster and effective treatment. Not only has this workstation mastered hair removal. It also provides wrinkle removal solutions!
The 1064nm provides permanent hair removal solutions. This powerful laser even works well on darker skin. It can also be useful for lighter hair colors. Whereas, the mighty 755nm is much absorbed by melanin. Permanent hair removal can be then achieved with this wavelength for as less as three treatments!
It has a higher fluence and a more significant spot size for increased efficiency in shorter time. The standard spot size is 15 mm. Elite+ increases the volume by 3mm which provides 44% more area for effective treatment. That's not it. It further gives the option to increase the spot size up to 24mm. Depending on the intention of the usage, now you can comfortably save time. At the same time achieving practical results.
Syneron Candela GentleMax Pro
GentleMax Pro also provides hair removal solutions. Like Elite+ they also offer lesion removal too. However, they also provide beard bump removal as well.
They also come with more extensive spot size options for optimal efficiency, with micro size as well. This smaller spot size helps treat nail fungus. The main problem with the Syneron is the price of consumables.
Lutronic Clarity
Like Elite+, Clarity also comes with similar dual wavelength technology. This makes it multifunctional. The workstation is pretty user-friendly too. However, the spot sizes are also restricted to 20mm only.
This device comes with hybrid cooling technology. So you can be comfortable while treated. Targeting technology also focuses greatly on the intended part. This concentrates the energy for efficient results.
Which one is the best for hair removal?
While all three are great. Elite+ does stand out from the rest. Offering customizable and larger spot size with pulse adjustment. This makes it very convenient for the user. Also, the specific needs of the patients are easily matched. Can also be used for all skin types and the results are well guaranteed.
This industry-leading brand has been well recognized by researchers around the world. The credibility of the effects is high. Also, the effects last longer than expected with minimum wavelength. Permanent results are then achieved via higher wavelength in just one session.
The maximum fluence per spot size is higher too. This is independent of pulse width and rep rate. While Clarity has a built-in cooling system. Elite+ offers one separately. So the comfort of the patient is not compromised.
Some factors to consider
While laser technology works great for skin hair removal. There are few things one must think. Depending on the color of the hair, the wavelength should be well adjusted. Lighter hair color requires more sessions than darker. Alternatively one can go for a stronger wavelength option if they want to cut down the courses.
The opposite is exact for skin tone. If you have a darker skin tone, you may require more sessions as the pigment interfere with treatment. Alternatively, the higher wavelength can also be chosen. Also, it is important not to wax before laser treatment. While shaving won't be an issue. That is because the hair follicles are well distorted during waxing. This effects the results of laser treatment.
So do not worry, these laser treatments are safe for skin. They do not cause much pain, and the results are effective. Permanent removal of haircuts down on the long-term cost. Of hair removal and all the lengthy procedures involved.  Elite+ is the way forward. And it also works well on men. In fact, it has also been reported that the no. of men getting this treatment has increased.
Elite+ works well on all skin types and hair colors. On top of that, it is very user-friendly and comfortable. They also provide with an interactive user manual in case you have any questions. Now, removing hair is extremely easy. All you need to do is, take some time out and enjoy a hair-free life, permanently. With cooling technology, the little pain can also be now compensated.
We are equipped with Elite+ with all available spot size for faster and more efficient treatment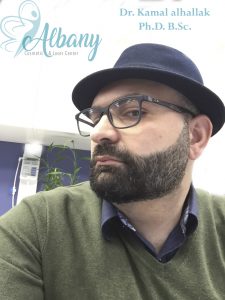 _______________________________________________________________________


Fact of Edmonton
Edmonton has the largest planetarium in Canada, including the world of Science.
____________________________________________________________________________