If you are looking for an advanced medical spa with a highly qualified medical team, then search no more. Albnay Cosmetic and Laser Center is the most advanced laser centers in Edmonton Alberta, it is #1 clinic for Botox injection in Edmonton. Our location is easily accessible to the Hendy on the 127 street between Edmonton and St. Albert[expand title="Read More Here"], our full address is 12914 167 Ave NW, Edmonton. We are Number 1 reviewed Cosmetic and Laser Center in Edmonton With highest clients' satisfaction rates. In 2018 we won the community choice award for medical Spa and we are nominated for the prestige 2019 Top Choice Award.[/expand]
Mission, Vission, and Values
Our Values
Be honest, client-oriented and provided the best economic treatment for your clients. Provide the most effective, but least expensive treatments.
Our Mission
Our mission is to help you be the Younger Version of  Yourself (YVY), to restore your beauty and to help you to shine again with our services.
Our Vision
Our vision is to combine advanced science, techniques and customer services for the best and most affordable cosmetic treatment results.
Cosmetic Injections
Dr. Kamal Alhallak (Ph.D.)
During Ph.D. in advanced drug delivery; and after spending 6 years s an innovative treatment for lung cancer Dr. Alhallak (Pharmacist with Ph.D.)  developed passion towards cosmetic injections and had training in the best training centers in Canada, USA, Turkey, and Korea. He started to develop new injection techniques and has one of the best client satisfaction rates in Alberta. For instance, Dr. Kamal always spends at least 15 min in consultation with his clients, before providing any service such as botox, fillers, PRP, facial Plasma, PDO Threads. This is essential to clarify to every patient the procedure, the benefit and risk of the treatment he/she about to receive, the expected results and downtime.
Dr. Salem Tomi (M.D)
Dr. Salem Tomi shares the medical director responsibility with dr. Kamal Alhallak. He is more involved in the medical sides of the treatments such as hair-loss, snooring, sleep apnea, and erectile dysfunction. All our Laser machines are registered at the college of physcians under his name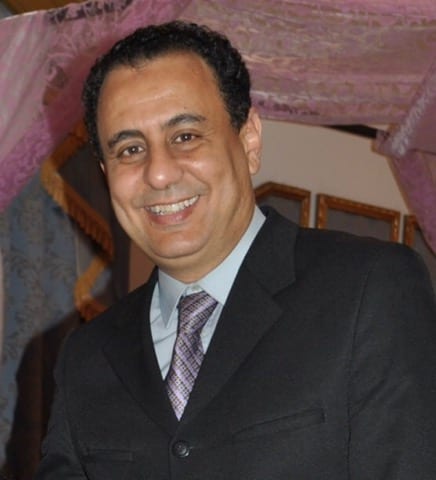 Women's Health
Dr. Adel Abdulhafid
Dr. Adel Abdulhafid MD. FRCSC is the medical director of Our Women's health section. In collaboration with Dr. Kamal Alhallak (Pharmacist with Ph.D.), Dr. Adel Abdulhafid provides treatments protocols and guidelines including O-shot, Votiva, Vaginal tightening, vaginal pigmentation, genital herpes. vaginal treatments will be performed by Dr. Abdulhafid himself or one of Albany trained medical staff.
With his long experience in Women's Health in general and sexual dysfunction in specific, we considered Dr. Adel as a significant asset to our evolving practice. He has completed his residency and Canadian fellowship in obstetrics and gynecology at the University of Calgary. Dr. Abdulhafid served different communities including Barrhead and Fort Saskatchewan and moved recently to join our team at Albany. Please read more about Dr. Adel here
R.N. Dima Omran
Dima graduated wih a B.Sc. in Pharmacy from Damascus university, she finished her postgraduate study with a M.Sc. at the faculty of Pharmacy and Pharmaceutical science at U of A. She worked in reseach at U fo A, faculty of pharmacy and Faculty of Nursing for two years, this is when she discovered her passion for nursing. Dima dicided to change carrier and become a nurse, she graduated from the after degree program and join our center. Currently she works closely with Dr. Abdulhafez to provide all women health treatments.
Kyla Cassan, Office Manager
Kyla is a dedicated professional who strives to make every client who walks in the doors of Albany Cosmetic Center feel welcomed. With her experience in the customer service industry and her training as a Medical Office Assistant, she dedicates her time to ensuring the center is clean, organised and comfortable. She is always happy to answer any questions about treatments or products and hopes every person who comes to our Center enjoys their experience.
Dariane Holtby, Certified Laser Aesthetician
Even before going to school at the European Institute of Esthetics to become a clinical aesthetician, Dariane has had a passion for skin care. She loves connecting with people and providing the best care she can. When she discovered laser treatments, she devoted herself to learning all she can so that she can help her clients reach their skin goals. In order to do this, she takes time to asses her clients, go over their expectations and come up with a treatment plan consisting of the proper laser treatments and products to give everyone the best results she can. She is always happy to answer questions so that she her clients are well informed on what to expect from the treatments she recommends, both in the results as well as the care needed to reach those results.
Daniella Juskiw, Certified Laser Aesthetician
Daniella has been in both the beauty and customer service industry for over 10 years. Helping clients become more confident in themselves has always been the root of her passion for this industry. She then knew that she wanted to become a medical aesthetician and lasers would be her new passion.  She graduated with distinction from International Academy of Esthetics and went on to start her career with Albany Laser & Cosmetic Center. She devotes her time and knowledge to help her clients feel great and comfortable in their own skin. She is always happy to answer questions so that her clients are well informed on what to expect from the treatments she recommends, both in the results as well as the care needed to reach those results.